Event Information
Location
TBC
London
United Kingdom
Description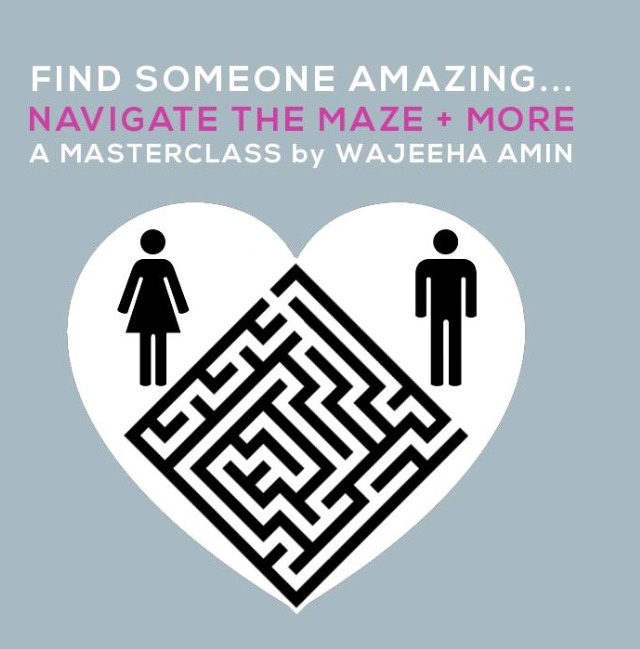 I totally get it! You're tired of being single!
You want to be married!
You have tried everything else. It's time to try this....

An experiential day for YOU to discover What You NEED to KNOW and DO In Order To Meet, Connect and Marry the Right Person.
Because I believe in personal attention, this Masterclass is limited to only 10-14 participants in the group.
Early booking is advised.
The Masterclass is not just about finding a mate but about becoming healthy, confident and ready for an amazing marriage!

The Master Class has been transformational for many who have participated, helping them to get unstuck and move ahead!

Don't let time drift on feeling lonely, hopeless or angry.
The day is your chance to turn things around right now and invest in something that will equip you with skills you need to build the relationship you want.
Specially designed, thought-provoking and fun Masterclass will equip you with insights and know-how, clarity and confidence when it comes to finding, meeting and choosing the right person to marry.
Life-long marriages don't happen by chance.
Every relationship is unique, but we can all benefit from investing a little time to understand more about ourselves and each other.
Why not take some time out to prepare to meet your match?
Falling in love and staying in love takes more than just time and commitment.
It takes change from within.
By attending this experiential day you'll not only gain the tools you need to find the right person for you, but you'll enjoy the personal growth you need to cultivate a long-lasting, beautiful relationship.
After you attend the day, you'll understand how to prepare for the right partner.
Single Men and Women just like you have discovered how inward change can bring an outward shift to meeting the right partner leading to marriage.
Everyone wants to learn the secret to a successful and healthy marriage.
By attending the day you will not only learn these secret's you will lay the foundation to find Mr or Mrs Right, identify the healthiest relationship and cultivate it.
Application to apply for a place on the Masterclass will close on 9th April 2017. This is not a FREE event.
It is REGISTRATION to apply for a place. Once you have completed the application form you will be invited to attend and you will be send details of the FEE to pay via eventbrite.
Places fill quickly so you will have to be quick.

There are 3 stages to the Master Class:
Stage 1
1-hour personal telephone/skype Relationship Coaching session before you attend the Master Class. What this does is ensure that I plan the Masterclass to meet your needs.
Stage 2:

Attend the group Master Class Approx. 6 hours. Please, not this is not generic training. The day will be planned specifically to meet participants needs that are identified during the initial telephone coaching session.

Stage 3:

Follow-up personal 1-hour telephone Relationship Coaching session, bookable up to 3 months after you attend the Masterclass, to support you on your journey in finding, attracting and keeping your Mr or Mrs Right!
What people are saying about the Masterclass:
"A Good Platform for single Muslims to explore Practical solutions that work when searching for a life partner"

"The biggest challenge for me has been in overcoming my mindset, Wajeeha continues to inspire and challenge. Her support doesn't just end when you leave the Master Class!"

"I have come away feeling empowered, and ready to make the positive changes I need to make in my life. I am very glad I attended the Master Class!"

"Positive and challenging"

"Key message. Live you're Values"

"I left the Masterclass inspired"

Date and Time
Location
TBC
London
United Kingdom