Finding Work/Life Balance during COVID 19
About this event
This four week online course with Donna Fallowes provides you with quick and accessible Tamalpa tools, to look after yourself on the mental, emotional and physical levels and help you navigate, life's twists and turns during remote working and the COVID 19 pandemic.
The intention for the 30 minute online morning sessions is to have fun. Participants will be guided by Donna, to weave between caring for their own body and fuelling their own imagination through creativity, to support feeling refreshed and ready for the day ahead!
Participants will journey through the body developing somatic awareness, using breath and gentle movement (inspired by Anna Halprin's -Movement Ritual).
Participants will also have the opportunity to explore how to relax and regulate their nervous system through their body. The gentle movement explorations support the potential to reverse negative impact of stress on health.
The uniqueness of the Tamalpa approach means it is accessible to all, no prior movement or art experience is necessary.
Cost of the course includes 4 Wednesday morning sessions.
Sessions run from 8am - 8.30am on the following Wednesday mornings:
Wednesday 7th October 2020
Wednesday 14th October 2020
Wednesday 21st October 2020
Wednesday 28th October 2020
This will be a closed group once the course has started. Ticket price includes payment for all four classes. No refund for classes missed.
There will also be another course running from Wednesday 4th - Wednesday 25th November : Home/Work Health Strategy + COVID19
For further information contact info@tamalpa-uk.org
About Donna Fallowes
A Creative Educator, Tamalpa UK Associate Teacher & Tamalpa Practitioner, certified Somatic Movement Educator with ISMETA (International Somatic Movement Education and Therapy Association). Founder and Creative Director Emerge Arts™ and Emerge Outreach programs™. Artist, Choreographer, Personal Coach, Consultant, Supervisor and programme designer.
Since 1995 Donna has been employed as a lecturer, course leader and workshop leader including a twelve year engagement with South Essex College and Higher Education departments: Health Care & Public Services/ Media and Performing Arts.
As founder and creative director of Emerge Arts™ (2001) and Emerge Outreach programs™ (2003), she received many commissions to work with government, organizations and businesses, and recently as consultant and leader of three-day Health, Arts and Creativity Festival.
Donna facilitates Tamalpa Life/Art Process Workshops & offers both group & one to one sessions in Tamalpa Movement based Expressive Arts Therapy. Providing Labs and workshops throughout UK, U.S.A and Australia Donna leads and facilitates workshops centred on the brain-body connection and high level creative functioning.
Her current area of interest is "Human Potential" through brain-body connection and consciousness. Helping people both understand and utilise the power of the brain-body connection and creativity to access higher states of consciousness. To develop our human potential as we venture into this new period in history and our emergent conscious evolution.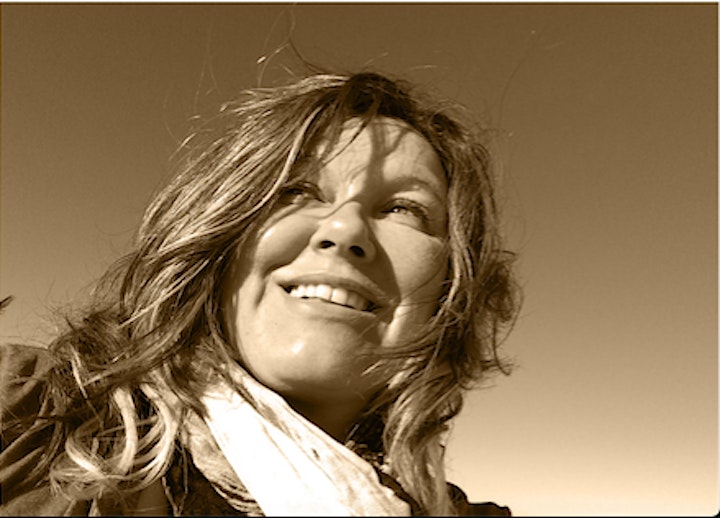 Date and time
Location
Refund policy
Organiser of Finding Work/Life Balance during COVID 19 - bitesize Tamalpa class