Following his talk "The Poetry of Vision", Paul joins us for this exclusive event where he will share his approach to mindful photography.
About this event
This short workshop with Paul Sanders will focus on attention and awareness. Paying attention fully to the subject and your surroundings is one of the most important aspects of the creative process and translates across all genres of photography.
Paul will explain his mindful approach to photography, the reasons why he applies this technique and give you a number of assignments to do during the session.
Whether you use a phone or a professional digital camera you can take part, whatever experience level you have you will gain some insight in to the way you photograph.
Please bring with you
Camera or camera-phone
notebook and pen
a snack and drink
something warm and waterproof just in case!
Events are free of charge and have limited availability so book early if you wish to attend. All events are subject to change.
Please meet at the main entrance to the Pathfoot Building in time to depart at 1000hrs promptly.
Please do advise us on booking if you have any access requirements.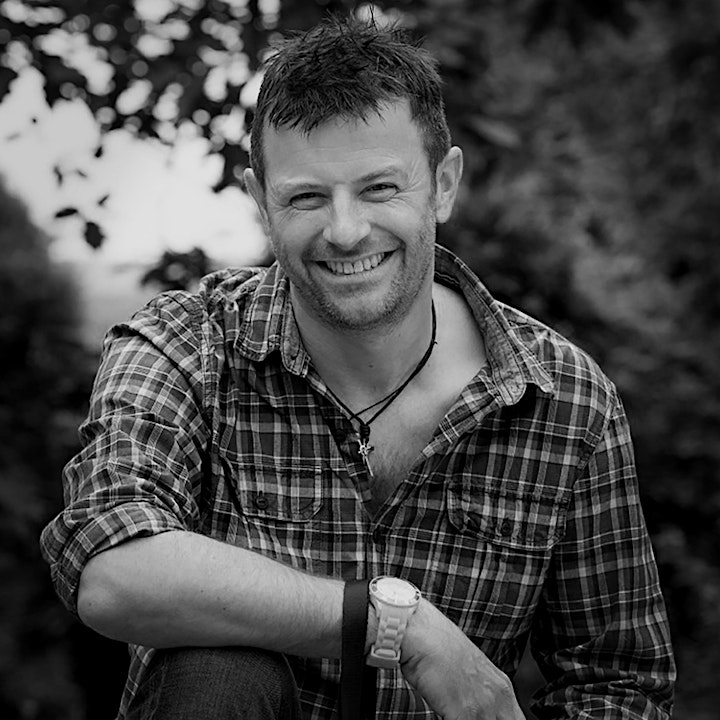 Biography
Paul Sanders Paul's approach to landscape photography is one of mindful connection. His images are created in response to his emotional and spiritual reactions to the locations he visits.
Many of his images are created using long exposure techniques to reflect the sense of calm he feels when watching the clouds blow in over the coast or waves moving against the shoreline.
Landscape photography started as a form of therapy for Paul, as he struggled to cope with the pressure and stress of his previous role as Picture Editor of The Times. Looking at nearly 20,000 images every day and the associated responsibilities left him suffering with stress, depression, insomnia and anxie-ty. Through his photography, he was able to express himself where words failed him.
Paul has been involved in photography since leaving school, first as a black and white printer, then as a fashion and glamour photographer. He started his career in news photography in 1991 at The Da-ventry Express before moving to News Team International, a Birmingham based press agency supply-ing images to national newspapers. From here Paul joined the Manchester Evening News as Deputy Picture Editor in 1996 and then quickly caught the attention of Reuters, the international wire service in 1998. In 2002 Paul joined The Times and in 2004 was appointed Picture Editor, overseeing the en-tire visual content of the prestigious publication.
Paul left The Times at the end of 2011 to pursue his love of landscape. The creation of the photograph is only half of the story, Paul is passionate about printing and believes that all images should be viewed as prints to properly appreciate them.
Recently, Paul's work has been recognised by Fujifilm, who inaugurated him into their exclusive X Series Photographers. He is also a Lee Filters Master Photographer and Fotospeed ambassador.
His work has also been exhibited widely in the UK, Europe and Japan.
Website: www.discoverstill.com

This year Stirling Photography Festival is delighted to be working again with the team at the Art Collection of the University of Stirling, who are generously sponsoring and hosting on campus a series of events as part of our Flow 2021festival.
Stirling Photography Festival Flow 2021is being supported by EventScotland through Scotland's Event Recovery Fund and with funding through Scene Stirling - funded by Creative Scotland, Stirling Council and with support from cultural organisations across Stirling.

Organiser of Finding your Visual Flow with Paul Sanders
The Stirling Photography Festival is an inclusive celebration of community. Our mission is to develop skills, create opportunities, and build relationships through a series of events, workshops, and exhibitions. Partnering with some of photography's newest and finest talent from across the World, our aim is to connect our community through photography. We are delighted to have had the support of local businesses and Stirling's leading cultural organisations including Go Forth Business Improvement District, Codebase, Creative Stirling, the Engine Shed, the Macrobert Arts Centre, the Smith Art Gallery and Museum, the University of Stirling's Art Collection, The Barracks Conference Centre, and the culture team at the Tolbooth Theatre. We are grateful also for support and funding from Scene Stirling and Event Scotland.