Finding Yourself (When you never knew you were lost) Masterful Programme

Tuesday, 8 November 2016 from 08:30 to 17:00 (GMT)
Event Details
Do you ever feel…
lost in the journey of life?
lost for answers?
you have lost control of your emotions?
lost in a cloudy mind?
lost in the chaos of the modern world?
lost for energy?
lost in a crowd?
you've lost your off-button?
If this sounds like you then we can help you…
find a road map for your journey

find where to find the answers

find clarity

find the blue sky in your mind

find order in the chaos

find energy and enthusiasm

find your place in the crowd

find out how to recharge your batteries
The modern world has become increasingly complex and busy. Many of us do not spend enough time on our own wellbeing, as we are too busy with our busyness. This then affects our ability to be a good boss, colleague, husband, wife, father, mother, son, friend or whatever else we should be. If we are in business, our busyness becomes bad for business. The body of evidence that supports the view that having better wellbeing gets better results is simply unquestionable. Yet still we allow our physical and mental wellbeing to take a back seat in life's journey.
Take care of your body. It's the only place you have to live - Jim Rohn
Who
It doesn't matter where you work, what you do, if you feel lost in one or more ways above, you probably need this Masterful Programme.
The programme has however proved to be very popular with business owners and entrepreneurs, who have represented over 80% of the delegates.
Successful people are accountable for their own development, they are always looking to develop themselves, learn and have a growth mindset. If you want a transformational change in your outlook, this programme is for you. 
This investment in yourself will enable you to better identify the needs of your team, business, and customers and give you the drive, energy, grit and determination to stay one-step ahead of your competitors. Research (See page 8 of link) also shows that those organisations who invest in wellbeing are nearly 3 times more prosperous than those that do not. 
What 
This 4-month Programme consists of eight Masterful Classes (over 4 full days - once per month) supported by four monthly 1:1 coaching sessions to help you firstly understand what steps you need to take and secondly get the support you need to implement them.
This Masterful Programme will be strictly limited to 12 delegates only to ensure the optimum outcomes, and there has been considerable pre-launch interest generated by the buzz from the delegates of the current group.
How
In each session, we will explore why that particular aspect is important to your wellbeing, vitality, happiness and resilience and offer implementable strategies to improve them. Each Masterful Class subject has been carefully chosen based on well-researched and evidenced data to enhance your wellbeing. At each session, all delegates will receive their own workbook to help implement the changes they decide and a Masterful Action Plan (MAP) that will stay with them throughout the journey and beyond to help ensure their changes stick!
In between the sessions, each delegate will receive a total of four 50-minute 1:1 coaching sessions to check understanding and progress. These sessions are vital to ensure the calls to action in the Masterful Classes are implemented.
Delegates have access to our Online Forum where they can share experiences with other delegates of both this group and the past and future groups.
When
The full programme consists of the following;
1. Finding more Purpose in Eight Easy Steps (9th August 2016 AM)
How to make life more purposeful, find flow and flourish.
2. Finding your Inner Strength in Eight Easy Steps (9th August 2016 PM)
How to overcome tasks that seem impossible, using resilience, courage and determination.
3. Finding your Inner Critic in Eight Easy Steps (13th September 2016 AM)
Understanding how your emotions and feelings can affect yourself and others. Knowing when to listen to them and when to not.
4. Finding more Headspace in Eight Easy Steps (13th September 2016 PM)
Understanding how a cloudy mind affects your clarity of thought and exploring strategies to find the blue sky in your mind and regain that clarity.
5. Finding more Time in Eight Easy Steps (11th October 2016 AM)
Understanding the difference between doing things right and doing the right things.
6. Finding more Energy in Eight Easy Steps (11th October 2016 PM)
Understanding the importance of diet and exercise to your overall wellbeing, energy and enthusiasm and finding the strategy that works for you.
7. Finding more Sleep in Eight Easy Steps (8th November 2016 AM)
Understanding the importance of sleep and rest and how it affects your concentration, focus and energy.
8. Finding your Mojo in your Tribe in Eight Easy Steps (8th November 2016 PM)
Understanding your ability to engage with others and how strong social bonds improve your wellbeing.
Morning sessions run 8.30am to 12.30pm and afternoons 1pm to 5pm. Delegates who attend full days will have nutritious lunch provided.
Supported Journey
There are 50-minute coaching sessions available between each day to ensure learning is implemented.
Price
This comprehensive 4-month Programme costs just £375 per delegate per month, representing a 25% reduction on the individual prices below.This includes all 8 1/2 day sessions above plus 4 individual coaching sessions.
Alternatively, you can sign up for individual sessions as follows:
1/2 Day Masterful Class in one subject area £200
Full Day Masterful Class covering two areas £375 ie 1&2 above.
Individual 50-minute Coaching Sessions to support the above £125
Charities and Social Enterprises
We offer a 20% discount on all our products to charities, Social Enterprises and those who are on benefits / unemployed. Please contact us directly for this discount (ian.hacon@yellowbrickroad.co.uk)
Norfolk and Suffolk Delegates from SME's could also be eligible for a 25% ETIP grant towards the programme.  
What Others Said 
"Ian has been a mentor and inspiration to me in my own journey of founding and developing my own charity for homeless young people. As part of that journey, it was my absolute pleasure to attend his masterful breakfast sessions to assist with my own development. These sessions were delivered in expert style, but in a way which made you at ease to open up, discuss experiences, stories and goals. I can't quite do the series justice, but would go as far as to say that it should be an absolute must for any organisation of any size which wishes to develop themselves and their teams. I have got so much from these sessions personally and I would also like to say a huge thank you on behalf of one of our peer mentor young people who attended for being able to share his story with the group, Get it booked, it's going to be massive!"
Ben Stone, Founder, Anchorage Trust
"Ian's sessions help me to clarify and isolate areas in my working life which are creating hold-ups and sometimes a complete stop. I feel much more able to take a wider view of my firm and to see where cogs are stuck in the wrong place. Really very valuable to my work life balance and the smoother running of my firm."
Mike Saunders, Managing Director, Boswell Financial Services 
"We live in a time of rapid change and what worked ten years ago is slow and ineffective today. In fact, what worked last year is out of date at times. Having worked in training many years ago, I have always been acutely aware of the changes going on in management and personal development training and looked many times at enhancing my understanding and learning more from others. Ian and his team have a very special adaptation of how we should look at this and uses highly developed systems and methodology to bring it into the 21st century. The level of human engagement and "mindfulness understanding" is of the highest order. The delivery of adapting social and welfare understanding into everyday working life is creative and easy to understand, and the meaning of what resilience really means in the workplace is the "little bit of Magic". Thank you, Ian, for the guidance and understanding. No matter how good we think we are there is always room for improvement" 
David Noble, Owner, Morgan Blake Solutions Limited 
"The Masterful Programme with Ian Hacon at Yellow Brick Road has been a real eye-opener for me. I have learnt so much about myself and others which has, and will help me change my views on how to deal with different issues.  I found that Ian really listens to all the delegates in the room and always has a response to your questions. I would definitely recommend this Masterful Programme to anyone!" 
Mitchell Vale, The RedCat Partnership Ltd 
"I was quickly engaged by Ian Hacon and understood the direction and content of his course from week one. I am in total agreement with the methodology he is using and know that we can make great success in our lives if we do as he says and focus on our mind, body and soul.  Every week, I have learned from Ian and the other delegates. I particularly like Ian's delivery style and that he has the confidence and maturity to allow his planned sessions to take different turns as and when needed but always bringing us back to focus on the job in hand.  Ian listens and responds dynamically to his delegates and makes us feel that our input is both valued and important. 
My particular gain is the affirmation that many people are struggling on a day to day basis with their work life balance (me included) and that there are solutions for us all if we  are willing to make changes to achieve them. I have gained clarity in the last few weeks, focused more fully on what direction I am going in with my own business, my health and my well-being and overall I appreciate his energy, enthusiasm and obvious drive to guide us all on to be the best that we can be. 
I recommend this course and would like to see companies engage Ian to deliver his methodology to their employees in the workplace." 
Nicole Kennedy, CEO and Owner, Nature's Routes Ltd 
"I have been hugely impressed by the depth of detail and research together with the energy and passion Ian has shown to the subjects we have covered. The series has been delivered in a relaxed yet professional style, he has managed the group & their expectations immensely well. I have gained so much, and can highly recommend, either as an individual or as a team"
Sarah Daniels, Owner, No.8 Business Rooms

Do you have questions about Finding Yourself (When you never knew you were lost) Masterful Programme?
Contact Yellow Brick Road
When & Where

The Business Room
No 8
Thorpe Road
NR1 1RY Norfolk
United Kingdom


Tuesday, 8 November 2016 from 08:30 to 17:00 (GMT)
Add to my calendar
Organiser
Yellow Brick Road
Yellow Brick Road are an exciting company founded by Ian Hacon, an experienced CEO and qualified business coach. He formed Yellow Brick Road after his own journey in improving his wellbeing had dramatic effects on his performance as a CEO, his personal relationships, and his overall happiness. It became his calling. 
He is an accomplished Ironman Triathlete and has held a number of Non-Executive roles, including President of the Norfolk Chamber of Commerce. 
"Ian is not an Eastern mystic, but he meditates & understands work-life balance. He's never been a commando, but he is an ironman triathlete & marathon runner. He's no Alan Sugar because he cares passionately about developing teams and transformed a Norfolk leisure group as its CEO. Now he can help you to both become and lead the change you want to see." Robert Ashton, The Barefoot Entrepreneur and best-selling business author"
He is also joined by Stuart Sayer, who has many years experience delivering Mindset and Leadership Training across the UK and worldwide and Mark Burns, a highly experienced ex-senior Civil Servant, who specialises in delivering organisational and behavioral change.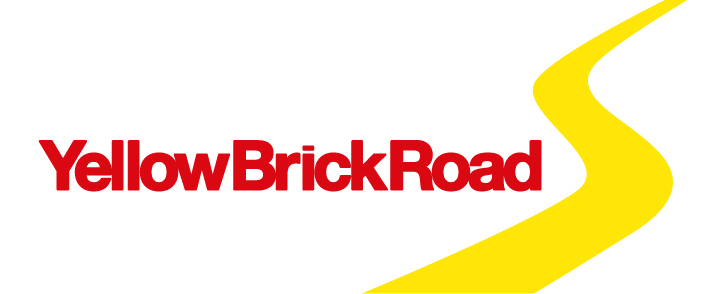 Finding Yourself (When you never knew you were lost) Masterful Programme