Description
Welcome to the first Community hosted event in Mumbai, India!
India is on the cusp of tremendous growth in its startup ecosystem. Over the past few years, the country has seen significant improvement in both quantity (total number of startups grew from 7k to 50k in the last decade) and quality of relevant stakeholders - startups, investors, mentors, incubators and accelerators.
However, to continue churning out successful and scalable companies, we need to focus on building a strong foundation for the next generation of startups who are in the early stages of their entrepreneurial journey. The Finimize India Community aims to address this by having conversations focused on Angel & Seed Investing and gaining/sharing insights from experienced entrepreneurs and active investors in the eco-system.
We would like to speak to our community about how early-stage startups can build this foundation and position themselves to create lasting value for consumers across different markets.
Our panel of speakers will bring out 3 broad perspectives during the event:
Investor perspective - Why and where to invest
Startup perspective - When to raise funds and from whom
Policy perspective - How to benefit from government initiatives
Your Speakers
Vinit is a serial entrepreneur turned investor and the Vice President of Orios Venture Partners. Vinit founded CopperSpiral in 2007, and then Buildkar in 2014. Prior to CopperSpiral, he was a Partner at New Jersey and Florida based Adeena. Buildkar was acquired in 2018 and Adeena in 2007. An alumnus of New Jersey Institute of Technology and Rutgers University, Vinit spends weekends building Lego spaceships with his kids, walking his dog in Cubbon Park.
Mithun is joint CEO of Maharashtra State Innovation Society (MSInS), the state's nodal agency for the startup ecosystem in Maharashtra. MSInS falls under the State Government's Skill Development and Entrepreneurship department. The mandate for the society is to execute the state's startup policy that was launched in Feb 2018. Mithun has a rich experience of 10 years, mentoring and working with startups. Prior to MSInS, he was associated with a couple of startups in the Healthcare B2B space.
Mohit Gulati is the CIO & Managing Partner of a USD 20mn Venture fund called ITI Growth Opportunities Fund. He holds a degree in Bachelor of Electronics & Telecommunications from Pune University. Mohit has 10 years of experience in the Investment & Fund Management space. He has previously co-founded Oliphans Capital & worked at Antique Finance. Mohit has led first round deals across ECOM Express, Grab.in, LocalBanya, TarusaWorld, Wigzo Tech, HumourMe and over a dozen early stage ventures. Mohit brings a unique ability to connect and understand young entrepreneurs, new age technology and businesses around it. Within the ITI Group of 21 businesses the technology fund under Mohit specializes on investments in Health Tech, New Age FMCG Brands, SaaS, IOT and New Age mobility/Logistics.
Rajiv is an Entrepreneur-in-Residence at Mumbai Angels. A serial entrepreneur, early stage investor, growth consultant, design enthusiast. He is a 4x founder; has made 10 seed investments thus far and exited 2 of those. Rajiv has previously worked at McKinsey & Co., Citigroup and The Jai Group. He advised owners of mid-market businesses to raise private equity capital, M&A and expand across Latin America and India. He is the founding partner at InCa Growth Partners that focuses on venture development, growth consulting & early stage investments across technology centric businesses.
What's on
5.30pm: Registrations begin
6.00pm: Introductions from Finimize, Rise Mumbai and the Panel
6.30pm: Panel Discussion
7.30pm: Q&A
8.15pm: Startup Showcase: Vested, an E

arly Stage Fintech Startup

8.30pm: Networking session
Your Venue
Rise, created by Barclays, is a global community of the world's top innovators working together to create the future of financial services. Rise operates FinTech hubs around the world, where cutting-edge startups and scale-ups can connect, create and scale their businesses, backed by our Barclays' global network of industry experts, mentors, investors and partners. Get unparalleled access to mentorship, insights, guidance and world class facilities to accelerate your business, right in the heart of Mumbai's FinTech community at Rise Mumbai.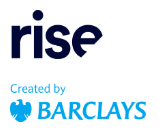 Kingfisher Ultra


Ultra, a super-premium beer was launched with great gusto in the year 2009. The name Ultra signifies that it rises above the ordinary both in terms of quality and experience. The beer is delicately crafted using the finest ingredients, which give it a perfect and harmonious balance of a sparkling golden colour and a smooth rounded flavour. With its distinctive brew and packaging Ultra is indeed the undisputed Emperor of Good Times!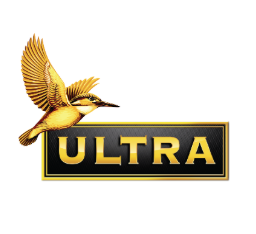 Finimize
We're making finance more accessible for our generation and a huge part of that mission is connecting like-minded people to help us all work towards it. Finimize sends out a daily financial newsletter summarizing the top two financial stories and is building a financial planning platform to empower users to become their own financial advisers.