About this Event
Incubators and Accelerators have made a significant contribution to and will continue to play a vital role in the Indian startup space. Some well known names include - Surge by Sequoia, Misfits by Orios Venture Partners, GSF, Microsoft Accelerator, CIIE by IIM-Ahmedabad, Venture Catalyst and Rise by Barclays.
Incubators/accelerators improve the probability of survival of early stage startups. The primary role of an Incubator is to help nascent companies get through the initial idea stage while an Accelerator's role is to catalyse the growth at a slightly advanced stage of a startup's lifecycle. From providing mentorship, sharing product expertise to networking and fund raising opportunities, incubators can help build a startup from the ground up.
As these startups scale from idea to product they start solving problems for the society, strengthen the relevant industry and eventually contribute to growth of the economy. Many of India's large startups themselves have been through an accelerator program.
Currently, India ranks third behind the US and China, when it comes to the number of incubators and accelerators. With the rise in the number of incubator/accelerator programmes and increasing competition amongst them, the onus will be on each incubator/accelerator to prove its value proposition and viability to build sustainable business models.
At our upcoming Finimize Community Roadshow event, we would like to discuss the changing role of incubators/accelerators and their increasing contribution to the startup ecosystem. Amongst other recent trends, we will be covering the below perspectives during our discussion:
Incubator/Accelerator perspective
• How has the role of incubators and accelerators evolved over time?; Growing competition amongst incubators/accelerators and how do they differentiate themselves; What are the key metrics used by incubators & accelerators to measure success?
Startup perspective
• What are the key offerings that a startup should look from an incubation/accelerator program?; Equity dilution appetite; Choosing the right incubator/accelerator
Speakers
Rajeev Suri : Managing Partner at Orios Venture Partners
Rajeev leads Consumer Technology investments at Orios along with Investor Relations bringing over 20 years of work experience in Digital & Consumer. Rajeev actively evaluates and invests in startups from a range of consumer spaces: technology to FMCG, media to gaming, education to healthcare, lending to insurance. As a CNBC Young Turk,  Chief Marketing Officer Jio, Global Marketing Head Infosys, Entrepreneur, Brand Manager Colgate, Senior VP VuClip, IIM Bangalore, he has an enviable ticked bucket list! As an entrepreneur, he created a touch screen table that was acquired by Cafe Coffee Day. He is an avid biker who rides on weekends.
Darshan Doshi : Director at Flame University, Centre for Entrepreneurship and Innovation
Darshan heads the Center for Entrepreneurship and Innovation at Flame University. Recently, he was the head of programs at GenNext Hub, the startup initiative of Reliance Industries Limited. Previously he led digital services at JumpShift; a New Zealand based leadership development startup and expanded its operations in the US. He has helped tech startups rapidly scale-up through mentoring, funding, customer connect and partner access program, among other resources. Darshan was part of the Babson College incubator program and also worked at MassChallenge, one of the largest startup accelerators in the US. He won the Babson College Next Big Idea competition, pitched his startup to billionaires Mark Cuban & Daymond John at Babson Shark Tank and was part of the Startup Chile accelerator program. He is an alumnus of IIM Ahmedabad
Lincy Therattil: Head, Open Innovation, Barclays Rise Mumbai
Lincy has over 15 years of experience in the field of strategy and advisory, specializing in financial services innovation and new-age technologies. She has spent a major part of her career with Deloitte's Banking Strategy and Innovation division, advising global banks on technological innovations and FinTech disruptions. She has also been part of Capgemini's innovation arm responsible for creating innovative offerings across all new-age technologies. She holds Advanced Management Program Certification from IIM-Bangalore and has completed an Executive Program in Data Science from XLRI.
Digjay Patel, Finimize Community Director - India (Panel Moderator)
Digjay leads the Community initiative for Finimize in India and is building a strong community of individuals interested in Fintech, Banking, Financial Inclusion, Entrepreneurship, Fund raising and Investing. Digjay is a Corporate Banker with a leading global MNC bank, a startup enthusiast and a seasoned cricketer.
Format:
Panel discussion followed by networking
Date/Time:
Jan 31st, 2020
6.30pm to 8.30pm
Venue:
Rise Mumbai, Peninsula Business Park, #1902 19th floor, Tower B, Ganpatrao Kadam Marg, Lower Parel Mumbai, 400013, India

Title Sponsor:
Budstart is a global innovation program of  Innovation Brewery - AB InBev to accelerate its digital transformation journey.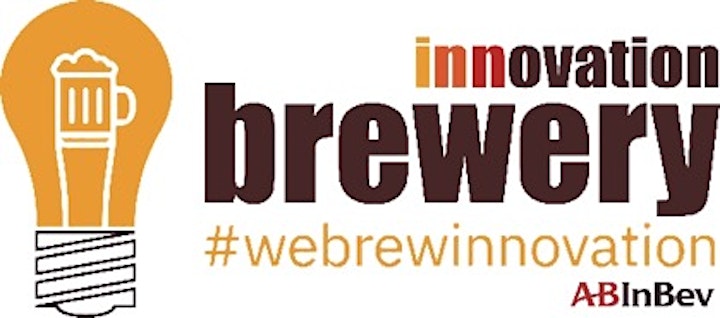 #innovationbrewery
Media Partner:
Dialogue Room is a platform providing hands-on tools to understand; Business & Finance and Health & Wellness to foster professional and personal growth of entrepreneurs & professionals. Learn smart, learn quick with the help of our experts, ranging from CXOs to entrepreneurs, established psychologists to renowned lawyers. Learn more at www.dialogueroom.co.in and Instagram: @dialogueroom.

Finimize
Our mission at Finimize is to empower you to become your own financial adviser by giving you the information and tools you need to make smart investment decisions. Sign up to the daily newsletter or download the app today.