About this Event
Incubators and Accelerators have made a significant contribution to and will continue to play a vital role in the Indian startup space. Some well known names include - Surge by Sequoia, Misfits by Orios Venture Partners, GSF, Microsoft Accelerator, CIIE by IIM-Ahmedabad, Venture Catalyst and Rise by Barclays.
Incubators/accelerators improve the probability of survival of early stage startups. The primary role of an Incubator is to help nascent companies get through the initial idea stage while an Accelerator's role is to catalyse the growth at a slightly advanced stage of a startup's lifecycle. From providing mentorship, sharing product expertise to networking and fund raising opportunities, incubators can help build a startup from the ground up.
As these startups scale from idea to product they start solving problems for the society, strengthen the relevant industry and eventually contribute to growth of the economy. Many of India's large startups themselves have been through an accelerator program.
Currently, India ranks third behind the US and China, when it comes to the number of incubators and accelerators. With the rise in the number of incubator/accelerator programmes and increasing competition amongst them, the onus will be on each incubator/accelerator to prove its value proposition and viability to build sustainable business models.
At our upcoming Finimize Community Roadshow event, we would like to discuss the changing role of incubators/accelerators and their increasing contribution to the startup ecosystem. Amongst other recent trends, we will be covering the below perspectives during our discussion:
Incubator/Accelerator perspective
• How has the role of incubators and accelerators evolved over time?; Growing competition amongst incubators/accelerators and how do they differentiate themselves; What are the key metrics used by incubators & accelerators to measure success?
Startup perspective
• What are the key offerings that a startup should look from an incubation/accelerator program?; Equity dilution appetite; Choosing the right incubator/accelerator
Speakers
Fahad Moti Khan, Founder & CEO at Technology 9 Labs
Fahad is the Founder and CEO of India's first Startup Studio Technology 9 Labs (T9L). He is a first-generation entrepreneur and has incubated, founded, funded, advised and validated new business ideas across finance, consumer internet, media, food, fashion, CRM and digital marketing. With T9L, he helps entrepreneurs take their ideas to market with a near-perfect track record of successful product launches. His previous roles include working as an advisor for Crownit, BroEx & FastFox and more; as an investor & advisor for Docquity, SpotDraft, NirogStreet and more; and as a founder of multiple ventures like BitGiving, BitGifting and Khana.
Archana Jahagirdar, Founding & Managing Partner for Rukam Capital, Former CEO at Indian Angel Network Incubator
Archana is the founding and managing partner for Rukam Capital, a New Delhi-based venture capital firm investing in early-stage consumer products and services companies. Rukam Capital has made investments in companies like Henry & Smith, Burger Singh, Svami and GO DESi. Before setting up the Rukam Capital Fund, Archana was the CEO of Indian Angel Network Incubator and COO of Indian Angel Network. During this time Archana was in charge of deal vetting and creating investment mandates and successfully executed CSR programs for corporates such as Johnson Matthey and Napino Auto & Electrical. Previously, as an entrepreneur, Archana conceptualised and ran her start-up for two years in the art space.
Divya Gupta, Founder & CEO Dialogue Room, Lawyer and Finimize Ambassador (Panel Moderator)
Divya, a lawyer turned entrepreneur wants to infuse knowledge and create a community to help increase the business productivity of Millennials in India. Founder & CEO of Dialogue Room, a platform where you can 'Learn Smart, Learn Quick' from top-level business & finance experts, CXOs, lawyers. Her mantra is, 'work till you no longer have to introduce yourself' and she is also an accredited life coach, focusing on career changers.
Format:
Panel discussion followed by networking
Date/Time:
Venue:
Venue: CoWrks, RMZ Infinity (Beside Airtel Building), Ground Floor, Udyog Vihar Phase 4, Sector 18, Plot number 15, Gurgaon – 122018, India

Title Sponsor:
Budstart is a global innovation program of  Innovation Brewery - AB InBev to accelerate its digital transformation journey.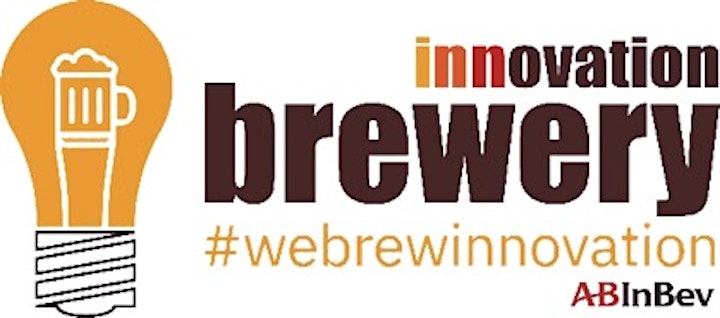 Media Partner:
Dialogue Room is a platform providing hands-on tools to understand; Business & Finance and Health & Wellness to foster professional and personal growth of entrepreneurs & professionals. Learn smart, learn quick with the help of our experts, ranging from CXOs to entrepreneurs, established psychologists to renowned lawyers. Learn more at www.dialogueroom.co.in and Instagram: @dialogueroom.

Finimize
Our mission at Finimize is to empower you to become your own financial adviser by giving you the information and tools you need to make smart investment decisions. Sign up to the daily newsletter or download the app today.