Sales Have Ended
Ticket sales have ended
INSTRUCTIONS You can watch the film for £3.50 on BFI PLAYER https://player.bfi.org.uk/rentals/film/watch-dogs-dont-wear-pants-2019-online You can also win a free subscription! Get 1 month +14 days free with our special code. TO ACCESS BFI PLAYER If you want to redeem your 45 days free subscription to BFI Player you need to REGISTER on https://player.bfi.org.uk/subscription Free voucher code: PARTNER20 After registration look for the screening here https://player.bfi.org.uk/rentals/film/watch-dogs-dont-wear-pants-2019-online Watch the film at 7pm with FINLAND CINECLUB! After the movie, at 9pm join us on Facebook for a Q&A with the director. We'll be sending links close to the event
Sales Have Ended
Ticket sales have ended
INSTRUCTIONS You can watch the film for £3.50 on BFI PLAYER https://player.bfi.org.uk/rentals/film/watch-dogs-dont-wear-pants-2019-online You can also win a free subscription! Get 1 month +14 days free with our special code. TO ACCESS BFI PLAYER If you want to redeem your 45 days free subscription to BFI Player you need to REGISTER on https://player.bfi.org.uk/subscription Free voucher code: PARTNER20 After registration look for the screening here https://player.bfi.org.uk/rentals/film/watch-dogs-dont-wear-pants-2019-online Watch the film at 7pm with FINLAND CINECLUB! After the movie, at 9pm join us on Facebook for a Q&A with the director. We'll be sending links close to the event
Join us for a brilliant cycle of Finnish Cineclub with the Finnish Institute!
About this event
Let's start 2021 in Finland with a very hot and extreme movie!
In 2020 we explored Finland through the lens of a real Bad Santa and next year we unveil an inner fight against grief using all the tools of  a sado-maso experience.
Heart surgeon Juha has lived life at an unengaged distance since his wife tragically drowned some years ago. And although it is often debilitating, his grief also throws up some rather surprising sexual urges. A birthday trip with his daughter leads to an unexpected but thrilling encounter with Mona, a dominatrix whose modus operandi brings a whole new meaning to the notion of suffocating relationships. Might submission and pain provide a pathway out of grief?
Featuring some graphic scenes, director Valkeapää teases out a twisted but sweet vein of comedy from this kinky set-up. Empathetic and resolutely sex positive, this is a fun and joyful film. And if you like your romantic comedies with a dark edge, a gag and a slap or two, then this puppy's for you.
Let's watch the film  simultaneously at 7pm on BFI PLAYER! This film is available on BFI Player for £3,50 click here
SSFF treats you also to a free 44 days subscription to BFI Player, register on the website and add our special code when you check out.

After the movie at 9pm join us for an exciting Q&A with the filmmaker, Jukka-Pekka Valkeapää. https://www.facebook.com/events/824212921751926
Check the trailer here 
*This screening is limited to UK audience only and it's rated 18+.
We are a not for profit that creates immersive movie, dance, music & dining experience, celebrating independent world cinema. We reinvest whatever we earn into our festival. Support diversity, donate to an independent festival! Donate here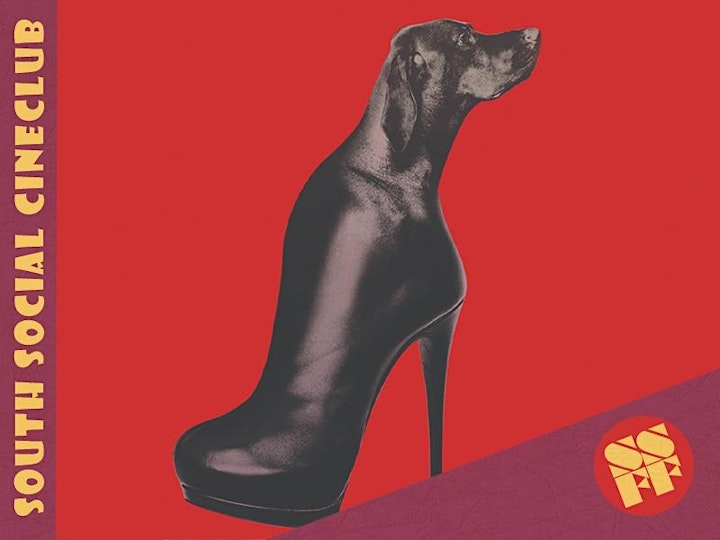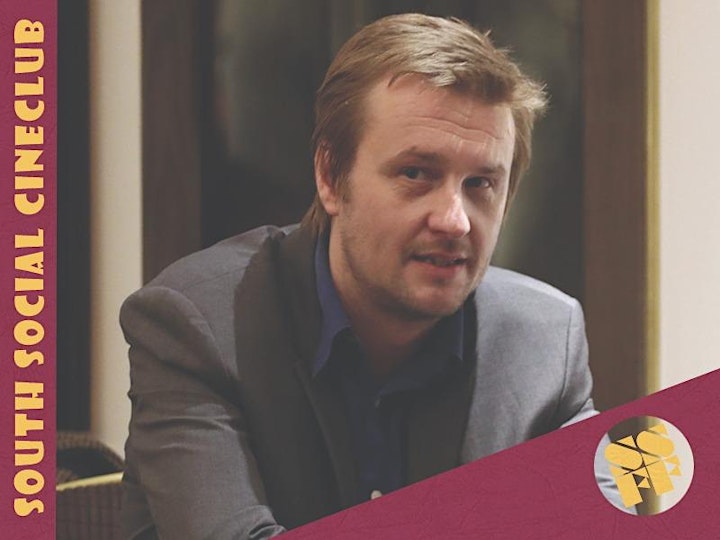 Organiser of FINLAND CINECLUB
South Social Film Festival is a not for profit that creates immersive movie, music & dining experience, celebrating independent world cinema.
First launched in 2015, South Social dedicates every event to a different country, turning into a platform to celebrate diversity through art, cinema, world music and food. 
PROMO video