Join Hannah Brine for a 10-week term of community singing with Finsbury Park Singers
About this event
You are warmly invited to join us for a 10-week term of choir singing, led by Hannah Brine
Rehearsals will be every Tuesday at Elizabeth House Community Centre (7.30pm to 9pm - NB change of time) from the 21st of September with a break for half term (see below for dates).
Repertoire will include a range of styles in 3-4 part harmony, including festive favourites in the run-up to Christmas. There are no auditions and all singers are welcome.
We hope to be rehearsing towards an end of term concert, however, we realise a degree of flexibility during the pandemic will be required.
Please buy a ticket for the section you sing in. If you are unsure which voice part you are we can help you at your first rehearsal - just select either if you don't know. If your voice part has sold out, please email hannah@hannahbrine.co.uk We will be limiting numbers to 30 due to feedback and guidance on staying safe.
The venue requires us to pay upfront so please sign up by the 14th of August.
For the safety of all, please ensure you read all the way down so you are comfortable with recommendations.
Where?
Elizabeth House Community Centre, 2 Hurlock St, London N5 1ED
When?
Tuesdays, 7.30pm to 9pm (NB change of time)
21st September, 28th September, 5th October, 12th October, 19th October, (no rehearsal on 26th October as half term) 2nd November, 9th November, 16th November, 23rd November, 30th November.
What's included?
10 choir rehearsals
Sheet Music/ lyrics for all songs (which we will supply)
Rehearsal MP3s where appropriate

Cost
£100 + Booking Fee
Bursary Scheme
If you are in a position to contribute a little more to subsidise our bursary scheme, we would be grateful.
We do not want cost to be a barrier to participation. If you would like to apply for our bursary please complete this form. (https://forms.gle/Y5Kjtg76ei7o6P7C8).
If covid restrictions mean we cannot meet in person any remaining rehearsals will be via zoom.
Questions and answers
Q: Who can join? The Choir is open to anyone. You don't need to be able to read music. Lyric sheets and teaching tracks (mp3s) will both be provided electronically (which you will need to print off in advance).
Q: What precautions will take place? Please see below all precautions singers must take to stay safe.
Q: I'm going to miss a couple of the sessions - is it still OK to come? Yes. So long as you practice at home using the lyric sheets and mp3s, that is fine.
Q: Will there be a performance? Yes, we will be performing a Christmas Concert (more details to come)
Q: Who is Hannah Brine? For those of you who have not met Hannah please watch the BBC's video of us and our leader Hannah Brine's Unsung Hero award below http://www.bbc.co.uk/programmes/p02spqj8 Visit our website: www.hannahbrine.co.uk
Q: How do I book? Please book by clicking on this Eventbrite link. You will be sent all the information you need by email (please keep an eye out in your 'junk' and 'spam' folders.)
Q: Prices seem to have gone up a little? Why is this? We have reduced the capacity of the choir to ensure that we all stay safe which means that the costs associated go up. Venues have also increased their prices due to extra administration and procedures relating to Covid-19.
Q: Will there be a break in the middle? For now, we feel that it is safer if we discourage mingling. There will be reduced rehearsal time and no break for mingling to ensure the safety of our singers.
COVID-19 Precautions
By taking part in this session you agree that:
If you are feeling unwell, please stay at home.
You will wear a face mask (unless exempt or government guidelines state otherwise) when not sitting down/ in your allocated singing space (masks can be removed for singing unless you prefer otherwise)
Sanitise your hands on arrival
Face forwards at all times (no chatting to the rows behind you, sorry!) 

Maintain a 1m distance between other singers 

You print out any sheet music provided
You will not mingle inside or outside of the venue

If the government guidelines change and we are no longer able to meet, we will move to outdoors or on Zoom.
TERMS AND CONDITIONS:
1) If the government guidelines change and we are no longer able to meet, we will move to outdoors or on Zoom.
2) There are no refunds on membership fees.
2) Singers should be able to commit to attending 70% or more of rehearsals and are asked to sign the register at rehearsals each week.
3) We normally perform without music. Singers are asked to put in the appropriate amount of time outside of rehearsals to memorise words and learn your parts. There is usually a little bit of homework each week to revise a couple of songs to ensure we are making progress at each rehearsal. MP3s of parts are supplied to help with learning.
4) Singers are required to ensure they read the weekly newsletter and communicate with us regarding any additional resources or learning.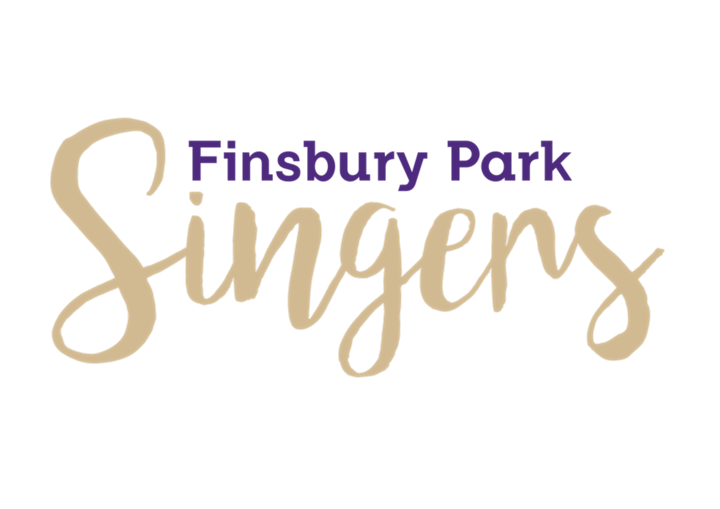 Organizer of Finsbury Park Singers - Autumn Term
Hello, I am Hannah Brine – a choral conductor and singing teacher based in London. I have 13 years experience in choral conducting. I founded and conduct choirs including Finsbury Park Singers, Kensington Singers, Victoria Park Singers and ITV Voices as well as fixing choirs for TV and recording projects such as the Americana Awards and the Royal Variety Show. I am part of the singing faculty at Mountview Academy of Theatre Arts and I am studying on the third year of the Estill Master Trainer (EMT) programme with Anne Marie Speed. I write and record under my performance name, Hannah. Recording credits include various releases on Armind, Cafe Del Mar and for Disney and computer games. I also teach singing both online and from East London.