FinTech Friday: Shân Millie - Bright Blue Hare & GreenKite
A monthly event welcoming FinTech's industry leaders
About this Event
Join us this month for our FinTech Friday series, taking place on the first Friday of every month. Hosted by the Adam Smith Business School, we invite inspiring and innovative practitioners, who will discuss with us their rich industry insight, experiences, and current trends within this exciting industry.
This month, we focus on AI and we are delighted to welcome Shân Millie, founder of Bright Blue Hare, Customer & Innovation Lead for GreenKite, TechNation's FinTech Delivery Panel InsurTech board member, and published author in both AI and InsurTech.
In conversation with Shân, we will discuss her journey into Financial Services, particularly her experiences of insurance and InsurTech, and share her insights about key trends in AI for InsurTech/Insurance, and other aspects of Financial Services more widely. Shân will also contribute a 'Big Idea' to our FinTech Forum, highlighting how academic institutions can work with businesses to contribute to AI-enabled FinTech, and the key actions needed to get there.
There will be an opportunity to participate in a Q & A with Shân.
This session will be hosted by Dr Dominic Chalmers, Senior Lecturer in Entrepreneurship and Innovation at the University of Glasgow, Programme Leader of the MSc Financial Technology, and a member of 'Scotland's AI Strategy' Working Group.
These events will take place via a Zoom webinar. Details will be sent to registered attendees in due course.
**Please be aware that these webinars will be recorded**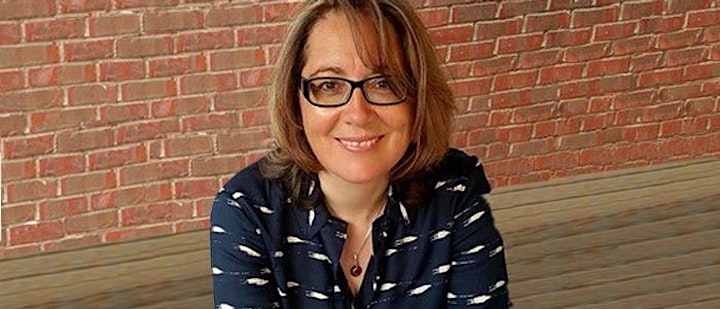 Shân supports practical Innovation and Transformation for corporate intrapreneurs, and scale-up advisory for entrepreneurs, mainly in Insurance, Digitalisation & Technology, through her own firm, Bright Blue Hare (2016) & as Customer & Innovation Lead for specialist boutique consultancy, GreenKite (Oct. 2019).
She is a proposition & Storytelling strategy expert, facilitator, & sought-after curator/presenter for Financial Services/Technology/Innovation events. Prior to going independent, Shân spent 28+ years in corporate leadership, building brands, teams and propositions in Publishing for specialist audiences, mainly in Financial Services. She is part of TechNation's FinTech Delivery Panel, sitting on the InsurTech Board and will be co-chairing the Open Finance workstream in 2020/21.
A published author, Shân designed and co-edited bestselling The AI Book (Wiley, May 2020), and The InsurTech Book (Wiley 2018).