Event Information
Location
Innovation Warehouse
1 East Poultry Avenue
London
EC1A 9PT
United Kingdom
Description
THE EVENT
Hack FinTech. Build Awesome. Keep your IP. Such wow.
3beards are putting on a FinTech Hackathon, powered by Aviva and it's going to be epic.
From Foursquare powered travel insurance to Dogecoin taxis to Snapchat bank statements, we want you to put your mouth where your money is and pitch, develop and build a FinTech hack over the weekend of 28th - 30th March in London.
This event is about connecting the best and brightest developers, entrepreneurs, designers, marketers, product managers and StartUp enthusiasts to come together to share ideas, form teams, build products, and launch StartUps. Whether you've got the beginnings an idea, or have a vested business with some innovative products or proposals if it's FinTech related – we want to hear from you!
THE BRIEF
In true 3beards style, the brief is wide open, if it's Fin and it's Tech then we want you!
We're looking for disruptive breakthrough innovation and working MVPs (Minimum Viable Products) by the end of the weekend.
JUDGES
Our awesome judges will be marking on the following 3 criteria:
Idea, Execution & Viability.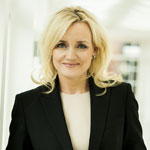 Julie Meyer, MBE, Founder and CEO, Ariadne Capital
A native of Palo Alto, CA, USA and having lived in Paris and London for 25 years, Julie is the founder & CEO of Ariadne Capital, Managing Partner of the Ariadne Capital Entrepreneurs Fund, founder of Entrepreneur Country and co-founder of First Tuesday. She sits on the Board of Directors of INSEAD (where she got her MBA in 1997), Vestergaard Frandsen, Medikidz, Quill, and on the Advisory Boards of Group Silverline and Economia. Julie founded Ariadne Capital in 2000 to create a new model of the financing of entrepreneurship with 62 founding entrepreneurs - "Entrepreneurs Backing Entrepreneurs". Ariadne has backed explosive growth companies like Skype in 2003, Monitise in 2004, Zopa in 2005, SpinVox in 2006, BeatThatQuote in 2009. She launched EntrepreneurCountry Global in 2013 – www.entrepreneurcountry.com In 2012, Julie was honoured to receive an honorary MBE, for her 'services to entrepreneurship'.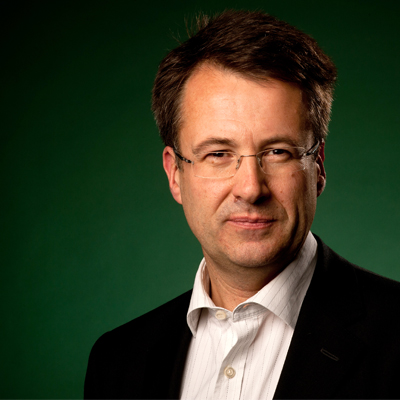 Richard Johnson, Chief Strategy Officer, Monitise Group
Richard joined Monitise in 2006 and is a recognised expert in the payments industry and is an advisor to Monitise's key partners as well as a number of industry forums. Prior to joining Monitise Richard worked for the Royal Bank of Scotland Group where he held a number of roles spanning retail, private, corporate & investment banking. He was Head of Internet & Telephone Banking for Royal Bank of Scotland Group and had previously held the position of Chief Operating Officer, NatWest Investments. Richard is a graduate of Oxford (BA Maths), holds an MSc management science from Imperial College London and is an Associate of Chartered Institute of Bankers (ACIB).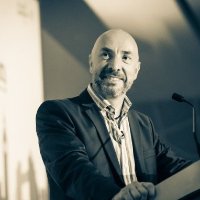 Andrew Humphries – Co-Founder, The Bakery
The Bakery is the world's first dedicated workspace and tech accelerator for the advertising, marketing and communications industry.
Successful serial entrepreneur, business and executive coach with a background in sales and marketing. Deeply skilled in modern management and emotional intelligence techniques, a highly powerful speaker, event designer and mentor.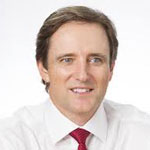 Mark Wilson – CEO, Aviva Group
Mark Wilson Chief Executive of Aviva, the UK's largest insurance group. Mark has over 25 years' global experience of the insurance industry and a track record of turning around businesses and delivering shareholder value. Mark is leading a programme to reinvigorate Aviva's culture, emphasising high performance and a relentless focus on serving Aviva's customers even better.
Amanda Mackenzie OBE – Chief marketing and communications officer, Aviva Group
Amanda has been a member of Aviva's Group Executive for 6 years and has responsibility for customer, marketing, brand, corporate & public affairs and corporate responsibility. Amanda has over 25 years of commercial experience, including director roles at British Airways Airmiles, BT and British Gas. She was the President of the Marketing Society and sits on the board of Mothercare plc.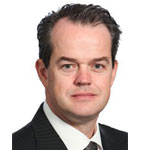 Maurice Tulloch – CEO , Aviva UK & Ireland General Insurance

Maurice joined Aviva in 1992 and is chief executive officer of Aviva UK & Ireland General Insurance with responsibility for leading Aviva's largest general insurance business. He was previously president and chief executive officer of Aviva Canada with responsibility for the strategic direction and operation of Canada's second largest property and casualty insurer, and the second largest general insurance operation in the Group
THE PRIZES
Prizes available include

SCHEDULE
Friday 28th March
6pm - Doors open

7pm - Intro & Idea presentations from attendees

8:15pm - Team formation

10:30pm - Finish for the day

Saturday 29th March
9am - Doors open & breakfast

10am - Quick morning address, questions

12:30pm - Lunch!

3pm - Mentor review

6:30pm Dinner!

10pm - Finish for the day

Sunday 30th March
9am - Doors open & breakfast

10am - Quick morning address, questions

12pm - Mentor review

12:30pm - Lunch!

3pm - 1 hour warning

4pm - Presentations

6pm - Judging announcements & celebration!
THE ORGANISERS

3BEARDS - www.3-beards.com
3beards believe that communities are what make businesses succeed.
Without a vibrant and supportive ecosystem it's very hard to make a business work. Be that for networking, ideas, friendship, support, technical support or just relaxation.
We help brands build meaningful relationships with those around them by using our unrivalled knowledge of the community and creating kick-ass events.
Events include: Digital Sizzle, Don't Pitch Me Bro, Chew The Fat and Silicon Drinkabout
We also now run 3rd party events - get in touch if you need our help!

INNOVATION WAREHOUSE- www.innovationwarehouse.org
Innovation Warehouse brings together entrepreneurs, investors and innovators. Our locations provide coworking, shared office space and access to startup growth accelerator programmes such as seed funding, angel investing, mentoring and events. Innovation Warehouse is the perfect place to grow.
Date and time
Location
Innovation Warehouse
1 East Poultry Avenue
London
EC1A 9PT
United Kingdom