Description

We are proud to announce FinTech North Leeds 2018 - a showcase FinTech conference as part of the Leeds Digital Festival on Thursday 26th April 2018.
Following last year's sell-out event, this all day conference aims to attract over 400 delegates from the Leeds city region for a full day conference with networking, keynote speeches, pitching sessions and interactive Q&As.
With delegates from the wider Financial services industry, we have already taken pre-bookings from: Lloyds Banking Group, HSBC, Barclays, First Direct, Leeds Building Society, Yorkshire Building Society, Yorkshire Bank and many major local tech companies including BJSS, Curo, Computer Share, DAC Beachcroft, Equiniti, Womble Bond Dickenson
Agenda
8:00 Networking Breakfast - sponsored by Leeds City Council


8:45 Opening - Julian Wells, Director, FinTech North & Whitecap Consulting

8:50 Welcome - Adam Beaumont, CEO, aql


FinTech Landscape

9:00 Chris Sier, FinTech Envoy (England), HM Treasury – Conference Chair

9:20 Keynote: Henri Murison, Chief Executive, Northern Powerhouse Partnership

9:40 Keynote: Sameer Gulati, Head of Policy & Regulation, Innovate Finance

10:00 Keynote: Anna Wallace, Innovate Head of Department, Financial Conduct Authority

10:20 Panel Session – Chaired by Chris Sier

Speakers joined by Ross Mumford, Assistant Director Financial Services, CBI

10:40 Morning Break



FinTech Fundamentals

11:10 Innovation from within, the story of B – Fergus Murphy, Group Customer Value Director, CYBG

11:30 Artificial Intelligence & the Toronto Tech story – Stuart Sherman, CEO, IMC

11:50 Launch of the FinTech Forum – David Dalton-Brown, Director General, TISA

12:10 Building a Regional FinTech business – Richard Carter, Managing Director, Equiniti Credit Services

12:30 Skills & Resources panel session: Chaired by Lal Tawney, Director, Whitecap Consulting Joined by:
– Paul Connell, Founder, ODI Leeds
– Dr Iain Clacher, Associate Professor in Accounting and Finance, University of Leeds
– Andy Lima, Digital Strategist, School of Strategy, Marketing & Communication, Leeds Beckett University
– Catherine O'Connor, Head of School of Arts and Communication, Leeds Trinity University
– John Holdsworth, Operations & Technology Business Development Director, Vocalink

13.00 Tom Riordan - Chief Executive, Leeds City Council

13:10 FinTech North Lean Lunch, sponsored by DAC Beachcroft



FinTech Showcase

14:00 International FinTech Showcase, in partnership with Department for International Trade

Pitches from a selection of 6-8 UK & international FinTechs

15:25 Funding discussion panel – Chaired by Sara Parker, North Invest

– Nick Horrocks, Director, GP Bullhound

– Zandra Moore, CEO, Panintelligence

– Dr. Graham Davies, Investment Director, Mercia Technologies

15:55 Blockchain & innovation – Carl Austin, CTO, BJSS

16:15 Machine learning & data science – Dr Steven Finlay, Head of Analytics, Computershare

16:35 Case study: Open Banking at First Direct – Nick Harrison, Commercial Director, First Direct

16:55 Chairman's closing remarks - Chris Sier

17:00 Drinks Reception – Sponsored by Womble Bond Dickinson
The Venue: AQL Salem Chapel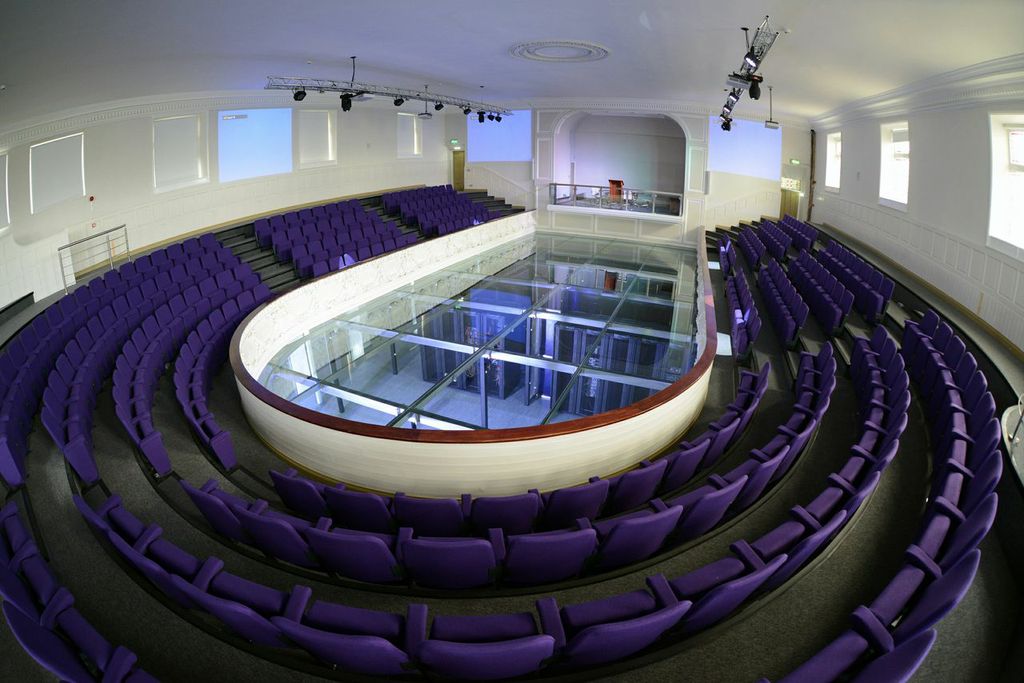 The historic Salem Chapel combines elegance and character with cutting edge technology and features everything you would expect from a 21st century venue and more. In addition to the main auditorium, there is an exhibition hall with an adjoining bar and refreshments area. Complimentary WiFi is available throughout the building courtesy of aql.
(Please note - the venue for this event has no disabled access).
Thanks to our Sponsors