FinTech Pitching Event with Panel Discussion@ BVI London Office

Wednesday, 27 August 2014 from 18:00 to 20:00 (BST)
Registration Information
This event is invite-only
Event Details
London, UK has proven to be fertile ground for the emergence and incubation of disruptive FinTech start-ups. The recent economic crisis and bad press that has engulfed the banking sector has led to a drop in consumer confidence and deterioration of trust in the old banking establishment giving rise to an unprecedented opportunity for FinTech companies.

Amoo Venture Capital Advisory and the British Virgin Islands London Office is offering an international stage upon which to showcase the most innovative and disruptive emerging technologies.

Attendees will include active venture capitalists, angel investors and industry professionals as well as a number of ambassadors to the U.K. The evening will be truly global, and will provide a unique platform for emerging technologies. Not only will it be a great chance for you to check out some of the best fintech startups in the market but it will also be an excellent opportunity for you to network.
Schedule (6:00pm - 8pm):

➔ Welcome address by Kedrick Malone, Director, British Virgin Island London Office
➔ Introduction by Nzube Ufodike, Managing Director, Amoo Venture Capital Advisory
➔ Keynote Speech by Udayan Goyal, Founder & Managing Partner, Anthemis Group
➔ Pitches (3-5 mins per pitch)
➔ Critique/ Q&A after each pitch by panel (consisting of industry professionals and investors. See below)
➔ General discussion open to the floor
➔ Round up followed by networking and drinks
Keynote Speaker: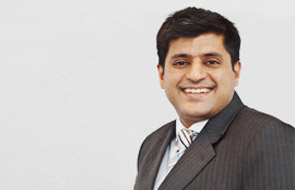 Udayan Goyal
           Founder and Managing Partner
           Anthemis Group

Panel: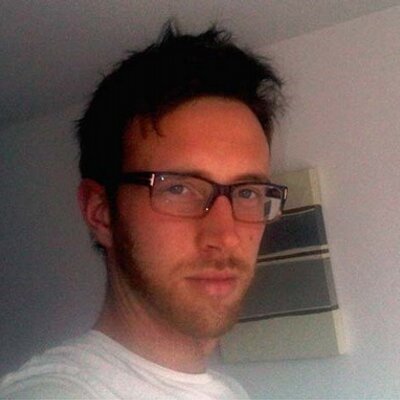 Simon Taylor (@sytaylor) has had a 15 year professional career spanning MNOs, Start-ups, Social Media consulting and the Financial Services Sector. He delivered the Capital One UK Mobile App whilst working for TSYS and has first-hand experience of full lifecycle product development inside bank, financial services and start-ups. As a key member of the London FinTech scene Simon brings a unique perspective to the start-up ecosystem leading the Barclays Accelerator day to day in London and being an active blogger.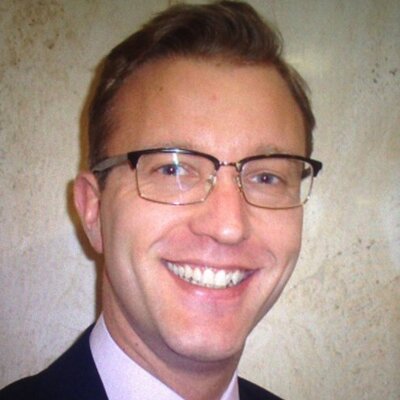 Jon Snade (@jonathansnade) is a partner in the London corporate team at Thomas Eggar LLP, a leading law firm (@TheTechLawyer). Jon has a broad range of private company transactional experience, including M&A, disposals, venture capital and private equity investments, management buy outs, joint ventures and reorganisations. Jon is particularly engaged in the technology and digital business sectors and his expertise stretches from advising startups, entrepreneurs, angels and investors on founder documentation, early stage fundraising and other company matters, through to advising established mid market and international tech businesses on sizeable corporate transactions.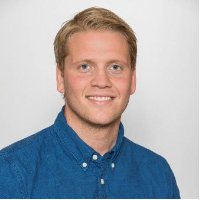 Linus Dahg is an associate at Wellington Partners. His primary role is identifying investment opportunities and building relationships with the great entrepreneurs behind these companies. Prior to joining Wellington, Linus was an Investment Manager at Almi Invest in Stockholm. At Almi, Linus focused on early-stage companies and led Almi's investment in 5 startups and managed 3 additional portfolio companies. Linus spent 2.5 years at Almi before joining Wellington Partners in London. He also served as a board member or observer for 5 of Almi Invest's portfolio companies.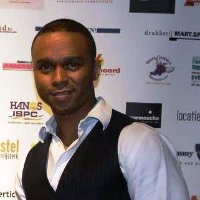 Simon Vandi is an Entrepreneur, Financier, Investment Banking Professional, and Music Executive Producer and Film finance Board Member. Prior to his role as the Director of Business Development at Amoo Venture Capital Advisory, he has served as a Programme Manager for tier 1 Investment Banks, such as Deutsche Bank's Finance Process and Technological Change, Royal Bank of Scotland's Mergers and Acquisition of ABN AMRO, HSBC's Fund Research, JP Morgan's Client & Business Intelligence, Bank of New York's Asset Servicing Programme and United Bank of Switzerland's Valuation and Integration Development Programme.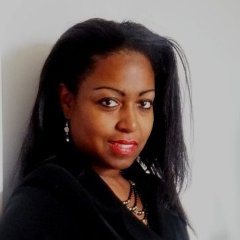 Lisa Lambie has an extensive 16-year track record specifically in investments, investment banking, private equity, and entrepreneurship in the developed and Emerging Markets. Lisa is the Managing Partner of Satatt an Emerging Markets private investment holding firm which represents and co-invests with direct institutional, strategic, and private capital (including Family Offices under investment agreements); as well as provides investment advisory. Prior to co-founding Satatt in 2010, Lisa was a Managing Director (at Cordiant) with responsibility for Africa and mezzanine investments, as well as oversight of the US$211mm Africa Private Equity Fund. She also held senior positions at Barclays Capital, JP Morgan, Bank Of America, The Blackstone Group and Clayton Dubilier & Rice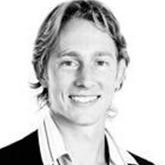 James Wallington (@jim_wallington) is a director of private equity at Babson Capital. He is responsible for investing in lower middle market businesses in Europe and raising capital for private equity co-investments on a global basis. James has raised over £1m for a financial services technology company, built the management team and licensed the technology to a challenger bank in 2012.  Prior to this James worked in venture capital, assisting London-based high growth companies to optimise their business models through better use of design. He sits on the board of a sports management company that he founded, specialising in tennis coach recruitment and management of tennis programmes at luxury resorts across the world.
Moderator: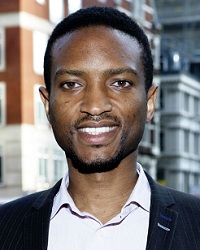 Nzube Ufodike (@Nzube) Nzube specialises in early stage technology start-ups and their equity investments. His professional experience covers technology, entrepreneurship and finance in the UK and emerging markets. He founded Amoo Venture Capital Advisory to support exceptional start-ups seeking strategic support and growth capital. For instance, after receiving over 200 business proposals last year, he met over 70 companies in person, of which 12 were mentored and 2 went on to raise capital. As part of Nzube's commitment to building strong and healthy communities, he volunteers and works with community-oriented projects that invest in developing human capital and nurturing talent.
Help make our meetups happen by inviting friends and colleagues. Our event hashtag is #AmooEvents
British Virgin Island London Office opened in 2002. The BVI London Office represents the interests of the Government and people of the Virgin Islands in the UK and Europe. Based at BVI House, the Office also serves as headquarters for official visits to the region and supports British Virgin Islanders living and studying in Britain.
The British Virgin Islands is one of the most desirable places in the Caribbean to work and invest. The twin economic pillars of tourism and international financial services contribute more than 87.2% of GDP. There is also some limited light industry, agriculture and fishing. Estimates for 2013 report GDP per capita at $42,300.
Amoo Venture Capital Advisory is an accessible team of professionals with intercontinental experience and expert know-how in a range of finance and technology specialisms relevant to raising venture capital for high potential tech companies. We support pre- and post-VC technology start-ups with advisory services and fund raising. We are geographically interested in OECD and Emerging Markets.
Join the conversation on our LinkedIn Venture Capital & Private Equity Network. This Networking group serves business leaders, entrepreneurs, startup founders/CXOs, investors, academia, captains of industry, corporations, technology transfer offices, innovation professionals, service providers, and policy makers with an interest in technology entrepreneurship, investing and innovation. Build, learn, interact and share ideas.
Should you have any queries, please feel free to contact us at: contact@amoo.co.uk
We look forward to seeing you there!
Organiser
Amoo Venture Capital Advisory supports pre- and post-VC technology start-ups with corporate advisory and fund raising services. We are geographically interested in OECD and Emerging Markets