About this Event
📅For more information about the event, speakers & the schedule, please visit our website.
❗️Important Information about the Tickets
PayPal is the default payment processor, but you don't need an account - you can pay with Credit/Debit Cards as well. ‍
Follow the steps of the checkout and select the card payment after placing your order or watch this video if you are stuck.
Questions? Purchasing tickets as a company?‍ Please, reach out via hello@fintechlab.hu
🎟️ Ticket Types
General admission tickets include access to the venue and all speaker sessions and catering.
Workshop spaces are available for an additional fee and will be accommodated on a first-come, first-serve basis. Please take care not to reserve a place in more than one workshop in the same time slot, as you will not be able to attend both.
🙌About the Fintechlab Design Summit 2019
The Fintechlab Design Summit is a first-of-its-kind event in Budapest, gathering the makers & thinkers of the financial services and banking industry, to explore topics around design-driven change, that defines the future of finance.
The players of the financial sector are facing challenges daily as the underlying technology is accelerating with the speed of light. A key pillar of the winning strategy is focusing on Customer Experience. Companies can do this by incorporating customer and market feedback into different layers of strategy through the Design Thinking approach.
We created the Fintechlab Design Summit in the spirit of opening up a platform for industry professionals where they share and acquire hands-on design & digital product development knowledge that they can successfully incorporate into their daily work and processes. At the event, we are focusing on the real-world applications through an exciting mix of talks, case studies and workshops. We'd like to spark conversation, inspire leaders, and educate professionals, working in all areas of product development.
Rockstar brand you can meet
N26
Revolut
TransferWise
LHBS Strategic Consulting
meet
BoldX
SparQ
Ergománia
Vacuumlabs
MONETA Money Bank
Frontìra
Family Finances
MKB Bank
MKB Fintechlab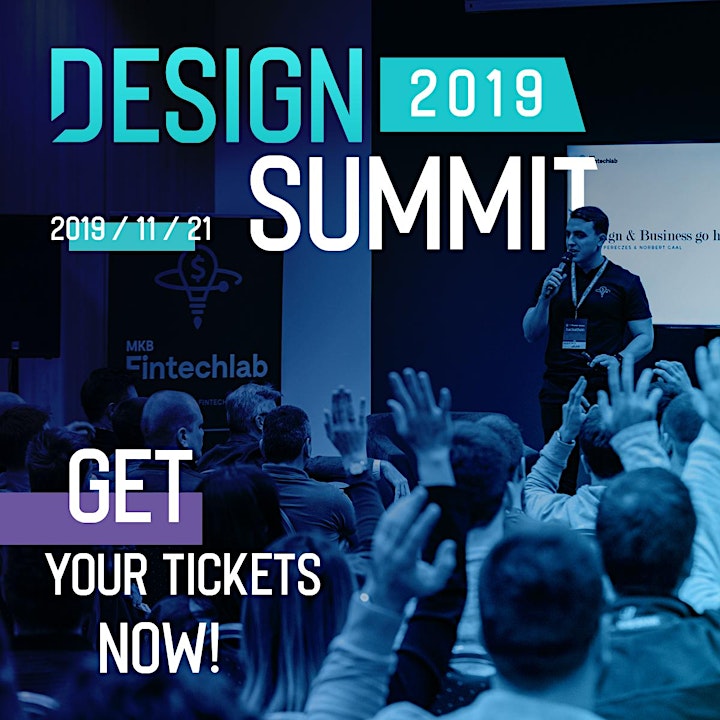 About MKB Fintechlab
We're MKB Fintechlab, the leading Budapest-based banking innovation lab and startup investor founded by MKB Bank. We believe in open innovation and that corporates and startups should work together in creating better services for the customers. To drive the digital transformation of financial services, we build a community from regional talent, build startup companies and bring innovations to market through partnerships.