Sales Have Ended
Ticket sales have ended
Sorry Ticket sales have now ended for this date and time. We hope you can come and see us another time.
Sales Have Ended
Ticket sales have ended
Sorry Ticket sales have now ended for this date and time. We hope you can come and see us another time.
Come and see the current solo exhibition by Fiona Curran.
About this event
Jump Cut, Still Life will present a series of works exploring landscape and the impacts of screen-based technologies on our sensory engagement with the natural world. The works in the exhibition developed from the artist's experience of being in her garden during lockdown, witnessing plants growing, observing insects and birds visiting and noticing the subtle changes in temperature and light. These works record Curran's experience of slowing down and paying attention to the changing of the seasons whilst reflecting more broadly on notions of loss and change at a human and non-human scale.
Fiona Curran (b.1971 Manchester) read Philosophy at the University of Manchester before studying at Manchester School of Art and the Slade School of Fine Art, she teaches at the Royal College of Art in London, lives in Hertfordshire and works from her studio at Wysing Arts Centre in Cambridge. Fiona has exhibited widely in the UK and internationally including solo exhibitions at Cornerhouse Manchester, Chapter Gallery, Cardiff, MAC, Birmingham and Touchstones, Rochdale. Fiona has also undertaken a series of site-specific public art projects for organisations including the National Trust, Kielder Forest Trust and Vital Arts, she is currently working on a sculptural commission with the Contemporary Art Society for Eddington in Cambridge.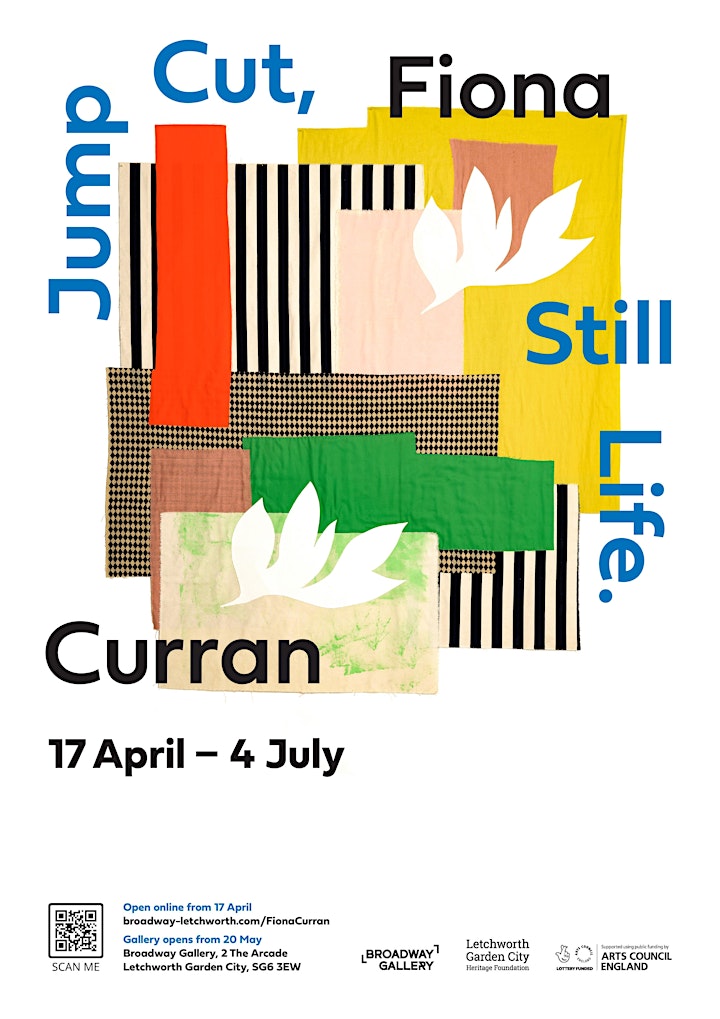 Visitor information
Booking is required so that we can limit visitor numbers at each time slot in accordance with government guidance for COVID-19. Booking closes for timeslots 1 hour before - there are only 6 tickets for each timeslot. You must only visit with people who are part of your household or support bubble.
Please arrive in time for the start time on your ticket.
A detailed risk assessment has been undertaken to ensure that visitors, volunteers and staff are taking measures to reduce the spread of COVID-19. All volunteers will wear a face covering and will take suitable hygiene precautions, frequently used surfaces will be disinfected between timeslots.
At this time no toilets or café facilities will be available.
Visitors to the gallery should make sure they keep to the following guidance:
You should cancel your visit to the gallery and follow guidance around self-isolation if you have coronavirus symptoms or have tested positive, you live with someone who has symptoms or tested positive, someone in your support bubble has symptoms or tested positive, you're told to self-isolate by NHS Test and Trace or the NHS COVID-19 app.
When you arrive at the gallery:
• You will need to queue (leaving 2 metres between you and other visitors) outside the gallery front door.
• A volunteer or member of staff will arrive to collect all visitors at the start time for your ticket (late arrivals will not be admitted).
• All visitors must wear a face covering unless they are exempt under the government guidance and will be asked to sanitize their hands at designated points on entering the building.
• All visitors must stay 2 metres from volunteers and other visitors at all times while in the gallery.
• On arrival visitors can scan the poster with the QR code to 'check in' to the Gallery via the NHS test and trace app (you will need to download the app in advance if you wish to use the QR code).
• All visitors will have 45 minutes to view the exhibitions. Visitors can leave at any point during their 45 minute timeslot.
• Visitors will need to leave via our fire exit (the route will be marked), with the exception of customers who have requested use of the lift as their preferred way to access the space.
• Visitors requesting use of the lift are asked to add this information to the comments at the time of booking. No toilets or café facilities will be available.
• When booking you will need to provide the names, email and contact number for all members of your group these will be kept for 21 days and used for track and trace purposes only.
We look forward to welcoming you back to the gallery.