Fire and Dust Digital poets zoom around the world meets Jeff Cottrill
About this event
Fire & Dust is a poetry open mic event. It's back at The Big Comfy Bookshop in Coventry (UK) on the regular slot of the first Thursday of the month, but we want to keep the lovely poets and audience we've met since going virtual in April 2020 (of course new faces and voices are welcome.) We think it's important to keep poetry accessible to those who for whatever reason are unable to join our in-person event... or want a double shot of Fire & Dust.
All welcome - poets, performance poets, slammers, MCs and anyone happy to listen to some poetry. Bring poems, bring partners/housemates/pets, or just bring yourself along to listen and enjoy. Just don't bring hate.
Thursday 9th December. "Doors open" 7:15PM - come in and get settled. Gig starts at 7:30PM (UK time).
OPEN MIC
There are available open mic slots for poets throughout the night (usually 3 minutes max.). Please note: this time we are trialling reserved open mic tickets so select the correct ticket option. Please reply to your eventbrite confirmation to email the organiser ahead of the event if you have any special requirements eg. screenshare, to go on early or late due to time zones. Please cancel if unable to attend.
ZOOM
Eventbrite will email the Zoom link to you ahead of the gig.
The gig will take place via Zoom (a web-based video calling platform). In order to access this gig, you will need an internet connection and a computer or device with a built-in microphone/speaker, and ideally a camera or webcam.
HEADLINE POET: JEFF COTTRILL
Jeff Cottrill is a fiction writer, journalist, and spoken-word artist based in Toronto, Canada. His performance style is influenced by slam conventions, but subverts them with wit, ironic humour and a satirical tone. He has headlined in countless literary series throughout Canada, the U.K. and the U.S. over the last twenty years. In the past several months, he has been published in several international anthologies from New York to Australia. Jeff has authored four chapbooks and recorded three CDs, and he is soon going to launch Hate Story, his seventh or eighth attempt at a first novel.
The event is FREE. Our 'Ko-fi' link, to pay towards the headliner's fee, is here: https://ko-fi.com/firedustpoetryopenmic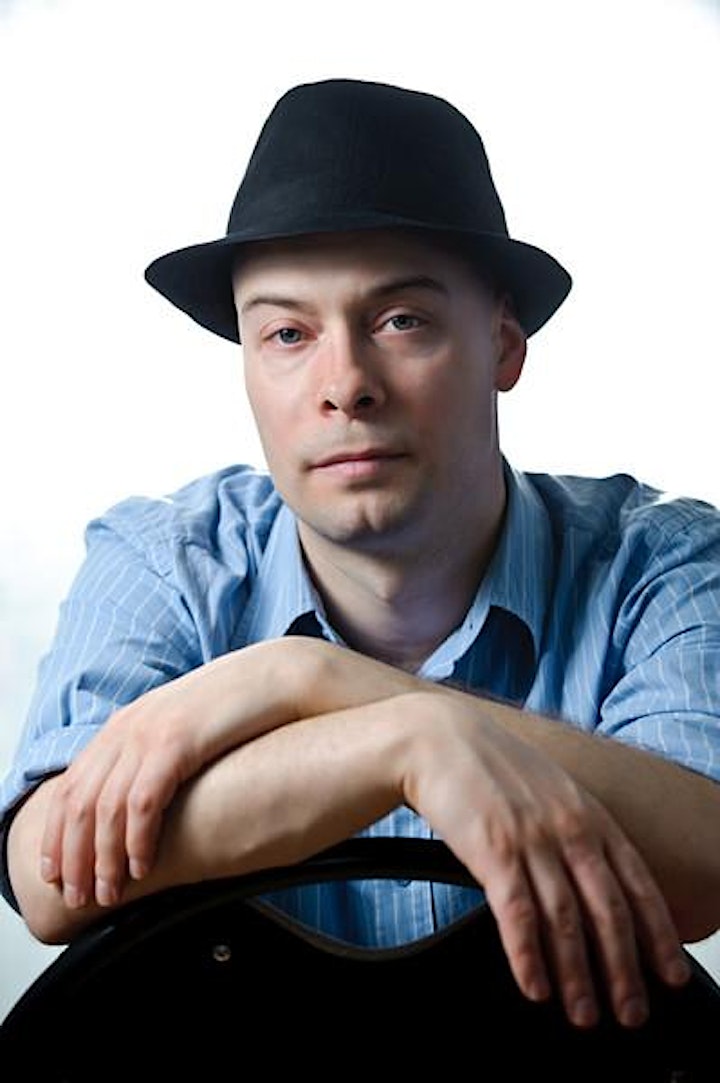 Organiser of Fire and Dust Digital - Poets Zoom Around the World Meets Jeff Cottrill