About this Event
FOLLOWING THE WILDLY SUCCESSFUL INAUGURAL CONTEST OF 2019 THAT SAW CHEFS FROM ACROSS THE COUNTRY IN A CLOSE FOUGHT MATCH
THIS TIME THOUGH WE ARE GOING EPIC!No compromise dishes cooked over fires to test the skill of restaurant teams as well as back yard BBQ heroes!TOP CHEFS! CELEBRITY TEAMS! GREAT HOST!ALL FOR SOMEONE TO FIGHT THEIR WAY TO THE THRONE AND BE CROWNED ' FIRE COOK OF THE YEAR'.
FOR HONOURED GUESTSFIRE COOK OF THE YEAR 2020 WILL, FOR THE FIRST TIME, BE A PUBLIC EVENT AT WHICH GUESTS CAN BE PART OF THE UNIQUE ACTION, CAN SIT IN JUDGEMENT ON THE INCREDIBLE FIRE COOKED DISHES, CAN FEAST AND DRINK, CAMP AND ENJOY LIVE ENTERTAINMENTS IN AN AMAZING VENUE NEAR STONEHENGE AND, MOST OF ALL, BE PART OF THIS ONE OF A KIND FIERY GAME!
FOR COOKS WANTING TO TEST THEIR SKILL
IT'S A KNOCKOUT FORMAT STARTING WITH THE ENTIRE FIELD OF COOKS/TEAMS IN THE FIRST ROUND COOKING THEIR CHOICE OF DISH FROM THE 8 CONTEST CATEGORIES AND COOKING IT HOWEVER THEY WANT, AS LONG AS ITS 'WITH FIRE'.
SO A FANCY PANTS SHINY GRILL OR BURIED IN A HOLE IN THE GROUND. SWINGING FROM CHAINS ABOVE THE COALS, OR STEAMED IN A PILE OF LEAVES - THE CHOICE IS YOURS!
ROUND BY ROUND THE JUDGES WILL WHITTLE THE INITIAL FIELD DOWN TO A FINAL THREE.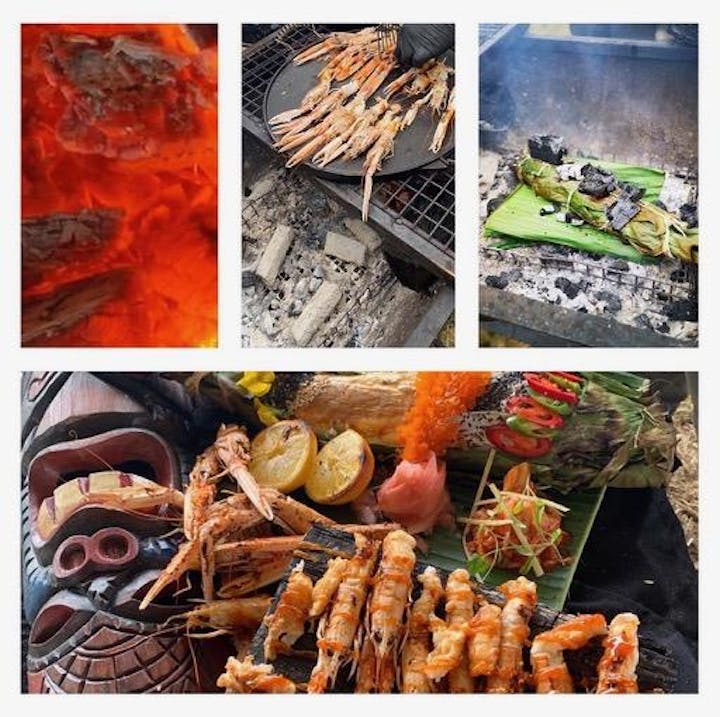 Note: Only Official Eventbrite tickets will be accepted.
Please bring copy (printed or on mobile) to guarantee entry.