Fire Door Safety Week 2021 CPD Webinar Sessions Monday 20th September | 10am - 3pm
About this event
As a leading manufacturer of timber fire doors in the UK and members of the BWF Fire Door Alliance Scheme, we are running 5 webinar sessions with leading industry professionals on Monday 20th September, in support of Fire Door Safety Week 2021.
Our Fire Door Safety webinars are CPD accredited and will provide you with critical knowledge, latest industry insight and legislation from leading industry bodies and suppliers including Intelligent Door Solutions, Lorient, dormakaba, Pyroguard and Fire Door Inspect Ltd.
Each webinar sets out to inform those responsible for specifying, installing and maintaining passive fire protection methods, appropriate for anyone who has any influence over fire doors including:
Local Authorities & Government
House builders & Construction
Schools and Colleges
Hotels and Hospitality
Care Homes & Nursing Homes
When registering, please select which session(s) you would like to attend. We will send you the webinar link closer to the date.
Schedule:
Monday 20th September | Time: 10am – 10:40am
Company: Intelligent Door Solutions is part of the Arnold Laver family, and a leading fire door & doorset manufacturer in the UK.
Key Speaker: David Oldfield – Director of Intelligent Door Solutions
Website: https://www.inteldoors.co.uk/
Agenda
An introduction to Fire Door Safety
Compliance
Understanding Certification
Design & Specification
Procurement
Fire Door Manufacture & Installation
Risk & Liability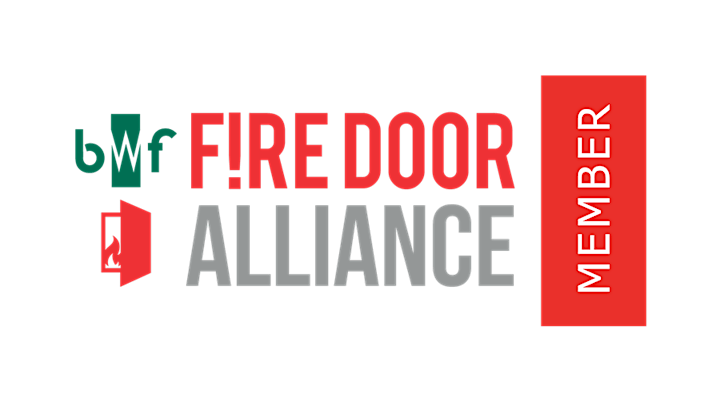 Schedule:
Monday 20th September | Time: 11am – 11:40am
Company: Lorient UK, global leader in high performance sealing systems
Key Speaker: Sarah Lewis | Specifications Manager
Website: https://www.lorientuk.com/
Agenda
The role and performance of Fire & Smoke Resisting Doors
Latest statistics & Building Regulations
Intumescent Seals & Protection
Compliance
Fire Door Assembly
Schedule:
Monday 20th September | Time: 12pm-12.40pm
Company: dormakaba UK & Ireland, global manufacturer of access control, hardware and security solutions.
Key Speaker: Graham Hulland, Product Manager
Website: https://www.dormakaba.com/gb-en
Agenda
Latest Requirements & Specification for Hardware on Fire Doors
CE Marking
Door Closers to BS EN1154 & Certifire
Building Regulations
Certification vs Application
Hardware solutions, Hinges & Locks
Best Practice & Support
Schedule:
Monday 20th September | Time 1pm– 1:40pm
Company: PyroGuard, global manufacturer and supplier of high performance fire glass
Key Speaker: Steve Goodburn| Business Development Director
Website: https://www.pyroguard.eu/
Agenda
Fire-rated glazing classifications & applications
Key legislation and test standards
Specification of fire resistant glass
Acoustic properties of fire resistant glass
Designing fire resistant certified systems for window, door, partition and frameless system applications
Schedule:
Monday 20th September | Time 2pm - 2:40pm
Company: Fire Door Inspect Ltd
Website: https://www.firedoorinspect.co.uk/
Agenda
The importance of Fire Door inspections
Fire Door Inspection Scheme – how it works
Latest industry legislation & Inspection reports
Who is responsible?
Passive & Active Fire Protection
Testimonials:
'Concise and full of facts, good fire test videos to reassure importance of fire doors'
'Enjoyable safety event, content relevant to my present position as fire safety advisor'