Sharing insights to help you build and grow your own impact led organisation!
About this event
If you are a current or future leader of a social impact organisation, this is for you! Here at Common Call, We are committed to the development and sustainability of Black-led charities and social enterprises across the UK.
As part of this event, Bayo Adelaja, founder of Do it Now Now, will be taking us along the journey of transforming a vision into a thriving reality. We will be covering:
the very first heart-led steps of starting her organisation
the power of selling your mission and vision
how to build a team who are fuelled by the same innate passion
the process of evolving out of your comfort zone as a leader
We are focusing on impact founders with lived experience and the importance this brings to building a sustainable organisation that is truly beneficial for the needs of the community.
You can read our newly released report, which explores the lived experience of management and staff at Black-led impact organisations within the UK's voluntary sector. This report provides insight into the experiences of building organisations, personal stories from Founders themselves, knowledge of working with funders and difficulties that are faced. If you are venturing into the impact sector, this offers a rich source of insight.
About the series
Common Call's Fireside Chat events series is a safe space for learning, discussion and inspiration. This is an opportunity for the community to ask inspiring Black founders all the questions you yearn to know when it comes to growing a social organisation from those who are already making huge waves. The event will begin with an engaging conversation between our host Temi Phyllis Pratt and our special guest before opening up the space for a Q&A where you will gain insight into all the aspects of building a social impact organisation and the valuable lessons gained along the way.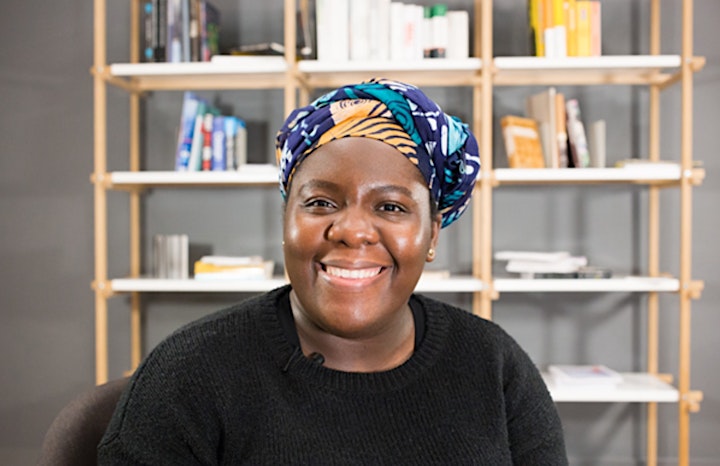 About our special guest
Bayo Adelaja is the founder and CEO of Do it Now Now, which she founded in 2016 in response to gaps in the support available to Black innovators building tech companies and social enterprises in the UK and across Africa. Bayo has designed training and support programmes for African tech entrepreneurs working in 9 countries on the continent, from early-stage tech to organisations in their growth and scale period. 3 of the African tech startups Bayo's initiatives have supported have gone on to raise over £1M (a rare feat in the African tech ecosystem and a direct result of Do it Now Now's intervention). In the UK, Bayo's work is just as successful with the individuals, businesses and charities supported by the organisation going on to access leadership opportunities and deliver sustainable impact to thousands of people. A single intervention, Common Call has disbursed £350K in grants to 51 Black-led impact organisations in the UK.
The initiatives Bayo developed for Do it Now Now have led to awards by both Harvard University and Oxford University's Business Schools for her work to create and foster opportunities for under-served communities through technology. 3 communities/initiatives she designed to support underrepresented people in tech, were named "Top in Europe" by FT-backed digital news platform, Sifted.
Prior to setting up Do it Now Now, Bayo was a Social Policy Researcher at the London School of Economics, where her work garnered press coverage, including being quoted by former prime minister David Cameron.
Bayo has also been a Grant Awarding Judge for USAID, Entrepreneurship Programme Mentor at the Tony Elumelu Foundation and designed the UK's first-ever enterprise support program for women of colour, the BAME Female Founders Incubator for Hatch Enterprise. She was also recently the Diversity and Inclusion Consultant at Google for Startups UK and a Fellow at Included VC and the Royal Society of Arts.
In 2018, 2020, 2021 and 2022 Bayo was named one of the most influential women in social entrepreneurship in the UK, by Natwest bank, has worked with the Bill and Melinda Gates Foundation and in 2019, Bayo was chosen as one of the top 100 most influential BAME leaders by the Financial Times and Inclusive Boards. and
Bayo has a wealth of experience and knowledge in open innovation, mentoring, educating businesses on diversity and inclusion and delivering crucial social impact programs. Her initiatives have received coverage in The Metro, CNN, Huffington Post, Financial Times, The Independent, TechCabal, Ventureburn and Disrupt Africa.
What is Common Call?
Common Call is committed to redressing the lack of resources, skills and tools that inequality of resource allocation metes upon the Black community in the UK. Through the provision of funding and wrap-around support, we empower Black people building organisations that have been negatively affected by the COVID crisis to engage actively and beneficially in the communities in which they live.
Black-led organisations are often unable to access the amount of funding that is needed to carry out great pieces of work that will create a transformative impact on underserved communities around the country because they have a limited track record of finance or funds management. Through Common Call CORE, we can support them and give them a better chance to continue their services and navigate this crisis.
Sign up for our newsletter to stay up to date with all the opportunities we have available for you in 2022, and to be notifed of the next event in the series.
Read our new report exploring the lived experience of management and staff at Black-led impact organisations within the UK's voluntary sector.