Sharing insights to help you build and grow your own impact led organisation!
About this event
If you are a current or future leader of a social impact organisation, this is for you! Here at Common Call, We are committed to the development and sustainability of Black-led charities and social enterprises across the UK.
As part of this event, Rev. Gail Thompson, founder of Millennium Community Solutions, will be taking us along the journey of selfless growth and leading with community awareness as a founder. We will be covering:
The power of passion
The leadership qualities that are fundamental for sustainability
How lived experience shapes our journey
The role of resilience when building an organisation
We are focusing on impact founders with lived experience and the importance this brings to building a sustainable organisation that is truly beneficial for the needs of the community.
You can read our newly released report, which explores the lived experience of management and staff at Black-led impact organisations within the UK's voluntary sector. This report provides insight into the experiences of building organisations, personal stories from Founders themselves, knowledge of working with funders and difficulties that are faced. If you are venturing into the impact sector, this offers a rich source of insight.
About the series
Common Call's Fireside Chat events series is a safe space for learning, discussion and inspiration. This is an opportunity for the community to ask inspiring Black founders all the questions you yearn to know when it comes to growing a social organisation from those who are already making huge waves. The event will begin with an engaging conversation between our host Temi Phyllis Pratt and our special guest before opening up the space for a Q&A where you will gain insight into all the aspects of building a social impact organisation and the valuable lessons gained along the way.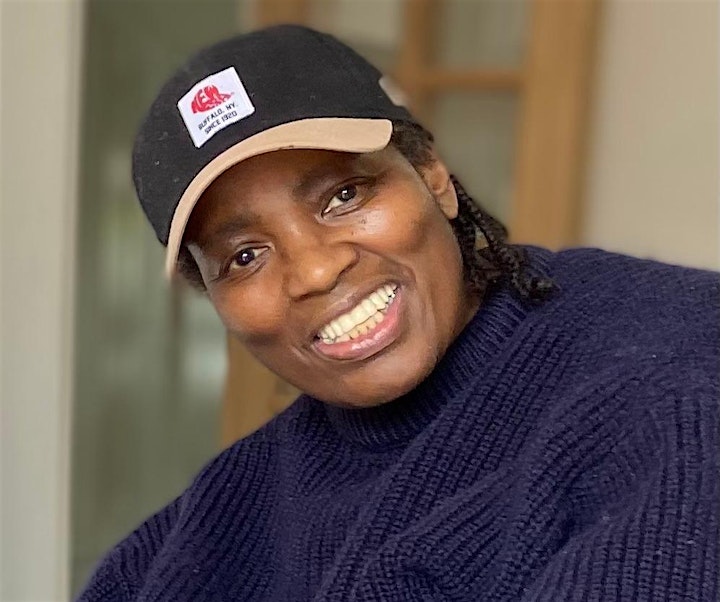 About our special guest
Rev. Gail Thompson is a long-time member and ordained Christian minister of C.I.C. International (Churches in Communities). She is also a member of the Centre for World Group, Ambassadors College and an ordained Honourable chaplain at SOAS University (disability unit).
Gail spent 20 years as a professional and world-class conductor, saxophonist, clarinettist & flautist. As well as touring, composing and conducting her own 23-strong big band, she has world tours, concerts & countless solo appearances under her creative belt. She has played in iconic venues, including the Royal Albert Hall, Barbican Centre and the Royal Festival Hall, alongside such luminaries as Art Blakey, Charlie Watts and the Jazz Warriors.
Gail achieved everything above before she turned thirty; her future was incredibly bright, and she was making great strides in her music career. At the desperately young age of twenty-nine, she was diagnosed with Secondary-Progressive Multiple Sclerosis (SPMS). However, this did not dampen her ebullient enthusiasm. Music is part of who Gail is. After her diagnosis, she founded and established Musicworks, one of Lambeth's most prominent community music schools; based in Brixton, Musicworks boasted over 3000 students. Gail also organised many jazz festivals through her promotion company, Frontline Productions. She was later Managing Director of the Mick Jagger project, National Music Day, whereupon 1500 musical events were registered and took place throughout Britain for one day each year. In addition, Gail started arranging and scoring music for big bands and writing scores for television. She also made TV appearances and presented shows for the BBC, Jazz Week and BBC's Black London.
At forty-three she was called into ministry and studied at both Ambassadors College and Spurgeon's College, London. She obtained her ministerial qualifications; Diploma in Theology for Ministry, Bachelor (Hons) and Masters Degree in Theology and Fine Arts (DipMin, BTh (Hons), MTh). She is now studying for her PhD and will be releasing her autobiography Black Foot Forward in late 2021.
The call to serve her community is evident in everything Gail has put her mind to. She established Millennium Community Solutions CIC for that very reason, having in the past served as a Governor of St Thomas's and Guy's Hospital, a member of the Arts Council of Great Britain and various other funding bodies and local Borough councils for many years. Gail is currently an ambassador for World Vision UK: International Children's Charity, alongside running many community projects in Lambeth sheltered housing schemes, disability day care centres, nursery schools, reading programs and much more. Gail is truly an effervescent, tireless, committed person who is well equipped to handle the day-to-day running of and fundraising for any community endeavour.
What is Common Call?
Common Call is committed to redressing the lack of resources, skills and tools that inequality of resource allocation metes upon the Black community in the UK. Through the provision of funding and wrap-around support, we empower Black people by building organisations that have been negatively affected by the COVID crisis to engage actively and beneficially in the communities in which they live.
Black-led organisations are often unable to access the amount of funding that is needed to carry out great pieces of work that will create a transformative impact on underserved communities around the country because they have a limited track record of finance or funds management. Through Common Call CORE, we can support them and give them a better chance to continue their services and navigate this crisis.
Sign up for our newsletter to stay up to date with all the opportunities we have available for you in 2022, and to be notified of the next event in the series.
Read our new report exploring the lived experience of management and staff at Black-led impact organisations within the UK's voluntary sector.