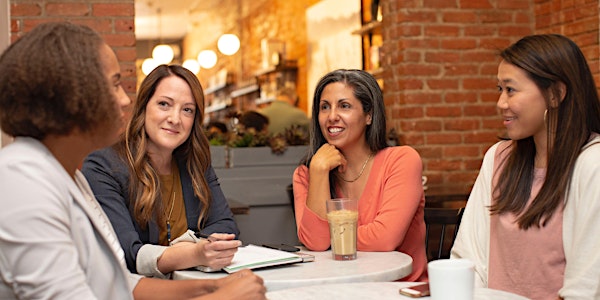 Fireside Chats with Women Leaders in the Commonwealth
Listen to amazing women from across the Commonwealth in 30 minute live sessions starting in the Pacific and ending in the Caribbean
About this event
Commonwealth Businesswomen's Network - CBWN
We are the only accredited organisation recognised by 54 governments across six continents committed to encouraging, enabling and embedding women in leadership and women's economic empowerment through trade, talent and training.
See more about our background, impact and plans in our report to Commonwealth Women Affairs Ministers at their meeting in Nairobi in September 2019.
At the heart of what we do is to harness the potential and power of women in business from every Commonwealth country in an inclusive way.
For what would have been main day of the Commonwealth Heads of Government Meeting on Friday 26 June in Rwanda (now postponed to 2021), we have brought together some of the most amazing women we have worked with or known on our journey since 2002 from all corners of the Commonwealth.
In eight live sessions of 30 minutes starting in the Pacific and ending in the Caribbean, we are inviting them to talk about three things: their life journey from school to now; their thoughts on women's economic empowerment and women in leadership (topics where many of them have had ringside seats); and their views and ideas about the Commonwealth and CBWN's power and potential.
This event follows the Commonwealth Forum: Technology, Trade and Innovation in a COVID-19 World that takes place from 09:00 (BST) on the 25 June 2020 in collaboration with the Commonwealth Telecommunications Organisation (CTO). Register here.
Share with your friends, grab a cup of tea/coffee and join us.
Agenda
09:00-09:30: Freda Miriklis (Australia), Chair CBWN in conversation with Arif Zaman (UK/Pakistan/India) Executive Director, CBWN
10.00-10.30: Meg Jones (Australia), former Chief, Economic Empowerment, UN Women and Head, Women and Trade Programme Manager, International Trade Centre (ITC) in conversation with Freda Miriklis, Chair CBWN
11.00-11:30: Thana Sivasambu (UK/Sri Lanka), Chief Operating Officer CBWN and Founder, RUCI - Taste of Sri Lanka, and Angela Tomazos (Australia), Chief Operating Officer CBWN and Managing Partner – National Australia Bank Business, Agri & Specialised Banking Northern Territory
12.00-12.30: Esther Eghobamien-Mshelia (Nigeria), Special Assistant - Technical to Minister of Women Affairs & Social Development, Nigeria and former Head of Gender, Commonwealth Secretariat in conversation with Freda Miriklis, Chair CBWN
12.30-14.30: Breakout Networking Sessions
14:30-15:00: Sanda Ojiambo (Kenya), Head of Sustainable Business and Social Impact, Safaricom and Chief Executive-elect, United Nations Global Compact in conversation with Dr. Josephine Ojiambo (Kenya), immediate past Deputy Secretary General, Commonwealth Secretariat
15.30-16.00: Gina Din-Kariuki (Kenya), Founder, Gina Din Corporate Communications and 2015 CNBC East Africa Businesswoman of the Year in conversation with Arif Zaman, Executive Director, CBWN
17:30-18:00: Valrie Grant (Jamaica), founder and Managing Director of GeoTechVision and Commonwealth Woman Entrepreneur of the Year, 2015 CHOGM, Malta in conversation with Arif Zaman Executive Director, CBWN