About this Event
We are really on fire about hosting this exciting event, having spoken with Sue Ryder Dee View Court who have hosted a similar event and the firewalking training experts, B.L.A.Z.E. We'd like to thank A&E Fire & Security for kindly sponsoring the event and Speedy Skips who are supporting the firewalk.
Please see T&C's below.
So, what exactly is Fire Walking?
It's the practice of walking barefoot on hot embers. The challenge is designed to help transform fears and encourage participants to do things they didn't think possible. Taking part in a Fire Walk will almost certainly show you that there is more to reality than you think and that the many limitations we experience are self-imposed.
What's the best thing to wear on the night?
There are no special requirements regarding clothing, though casual, comfy clothing is best. All you need to do is roll up the bottom of your trousers so that they don't get dirty and tights would need to be removed before the walk. Your feet are going to be sooty afterwards so we'd advise you bring a spare pair of socks with you!
What does it feel like?
Opinions vary... A number of people don't remember having any physical sensation at all during the experience - some say it was warm and some even say it was cold!? Afterwards, we are sure you will feel completely exhilarated!
Is there an age limit?
Yes, participants need to be 14 years of age or older to take part in this challenge.
Why Sue Ryder Leckhampton Court Hospice?
As a fundraising group we are passionate about organising events to raise vital funds for the compassionate and expert care provided by Sue Ryder Leckhampton Court Hospice. Their services include the 16-bed in-patient unit, the only facility of its type in the county, a Day Hospice & Hospice at Home care which means they can go out into the community and care for people in their own homes. They also offer family and bereavement support.
The fundraising group formed in the summer of 2018 and we are continuously working on an exciting calendar of events in order to raise those funds. We are so excited to add the firewalk to the calendar this year - a number of group members are also going to be participating!
Fundraising...
We are really grateful for your interest in the event - we also would like to encourage you to ask your friends, family & colleagues to support and sponsor you to do the firewalk. All for a brilliant cause!
For each person participating, we are suggesting you aim to raise £140 in sponsorship monies which could pay for a hospice nurse for one day. You will also receive a Sue Ryder t-shirt (various sizes available)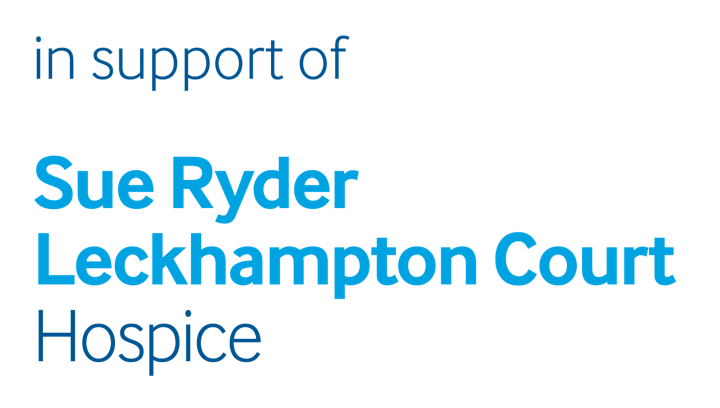 By entering the Sue Ryder Fire Walk event you confirm that you understand and agree to abide by the following terms and conditions.
The event is organised by Sue Ryder * ("Sue Ryder"), a charity registered in England and Wales (no. 1052076) and in Scotland (no. SC039578)and a company limited by guarantee incorporated and registered in England and Wales (no. 943228) whose registered office is at Kings House, King Street, Sudbury, Suffolk, CO10 2ED.
* A Sue Ryder fundraising group; the Leckhampton Fundraising Group.
The event is scheduled to take place on Friday 1st November 2019.
All applicants must be aged 14 or over at the date of application in order to be eligible.
Entries must be received by Sue Ryder by 11:30 PM on 1st October 2019. Entries will only be accepted via this Eventbrite website ONLY. Entry is on a "first come, first served" basis. Sue Ryder reserves the right to refuse any application at its discretion. Sue Ryder's decision shall be final
Each entry must be accompanied by the entry fee of £33.00. The entry fee is non-refundable and non-transferable.
In the event that the event is cancelled or postponed due to unforeseen or unavoidable circumstances, Sue Ryder shall offer all participants the option of deferring their entry until the event next takes place or having their entry fee refunded. Sue Ryder may at its discretion allow participants to transfer to an alternative fundraising event. Except as provided for in this clause 6, Sue Ryder shall have no liability to any participant in respect of any such cancellation or postponement.
Participants are responsible for ensuring that they are fit and healthy enough to take part. Any participant who is at any point unsure whether they are sufficiently fit and healthy should seek professional medical advice in advance.
Sue Ryder will undertake an appropriate risk assessment but cannot guarantee that the event will be risk free. Sue Ryder accepts no liability for any death or injury to any participant save where such death or injury is caused by negligence on the part of Sue Ryder.
Sue Ryder accepts no liability whatsoever in respect of any loss or damage to any participant's property.
All participants are responsible for supplying and wearing suitable clothing that is safe and appropriate to the event.
Throughout the event all participants must comply with the instructions of Sue Ryder's representatives and event officials.
All participants must behave appropriately and do nothing that might adversely affect the reputation of Sue Ryder or bring the charity into disrepute.
Sue Ryder reserves the right to eject or refuse entry to any participant whose conduct Sue Ryder deems inappropriate or whom Sue Ryder considers not to be in a fit state to participate.
All participants should seek to raise as much sponsorship for the event as possible. Sue Ryder suggests a target of £140.00 per participant. The Fire Walk is an exclusive Sue Ryder event and sponsorship should not be shared with any other organisation.
All participants must promptly collect all sponsorship monies following the event and send them to Sue Ryder within six weeks of the date of the event. Details of how to send in sponsorship monies will be provided by Sue Ryder.
Images may be taken during the event using film photography, digital photograph, video or other media and may be used on our website and in promotional material in any medium. By taking part in the event or attending the event you are deemed to have given your consent, unless you notify Sue Ryder of any express objections. In the event that you raise any objections to the use of any image in which you are featured after the event, Sue Ryder will remove that image from its website and refrain from any future use of it, but cannot undertake to remove from circulation any printed materials already in use. Sue Ryder acknowledges its responsibilities towards children and younger people and will, wherever possible and practicable, refrain from capturing or using their images.
By registering for the event you are consenting using your personal data for the purposes of managing the event. Sue Ryder undertakes to process your data in accordance with the Data Protection Act 2018. For further information about how we handle your data, please refer to www.sueryder.org/privacy.