Location
Northgate House
Saltisford
Warwick
CV34 4JH
United Kingdom
Refund policy
Refunds up to 7 days before event
Eventbrite's fee is nonrefundable.
First Aid Training at Northgate House Conference Centre Warwick
About this event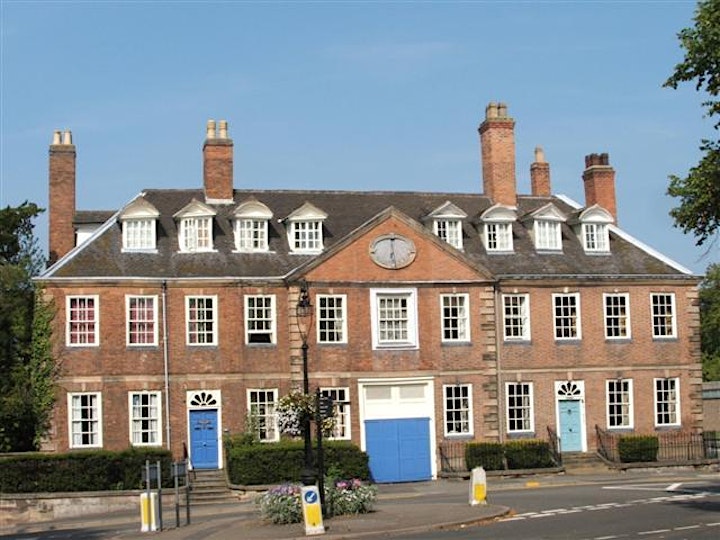 Venue - Northgate House Conference Centre
Saltisford Road
Warwick
Warwickshire
CV34 4JL
Telephone - 01926 410410
Time - Arrival from 0915 until 0925. Course starts at 0930. Course ends approx 1330.
No admittance to the course will be permitted after 0925. If you arrive after this time you will not be allowed to join the course and will still be charged for the place. You will need to rebook on a later date.
Parking - No parking onsite – please use chargeable public car parking in Warwick Town Centre – please ensure you pay for parking for the full duration of the course.
Trainer - Warwickshire Fire and Rescue
Breaks will be arranged by the trainer during the session. You will need to bring your own drink(s) with you and also a pen and paper.
Some of the assessment is carried out on a manikin on the floor, so please advise us if this could be a problem for you.
You have also been issued with a pre-course covid health questionnaire- this must be returned 48 hours prior to the course. Without this returned the trainer will not allow access to the building.
ID - You are required to bring photographic ID and must show it to the trainer when signing in. Failure to bring ID will mean you will not be permitted to attend the course and will have to re-book. You will still be charged.
Communication - the course will be conducted in written and spoken English. Members of staff will be required to participate fully in the session.
Mobile Phones - Please switch all mobiles phones off or place on silent for the duration of the course.
Smoking - No smoking policy in place
*Cancellation reminder for all courses: WCC have a course policy that requires 7 days' notice of changes or cancellation of any bookings made. Failure to provide 7 days' notice will result in a charge of the full price of the course fee.
COVID guidance
Please find below further instructions with regards to your training course. These are designed to help keep you and others safe during the training session. Failure to comply with these instructions and/or any given to you by the trainer will result in you being removed from the training course. You will still be charged for the place and you will need to rebook another session.
• If you have access to testing, you may wish to take a Lateral Flow test on the morning of your course and you must respect the results of the test. Do not attend the training session if you are unwell for any reason. If you have respiratory symptoms AND a high temperature/are unwell, then please follow government guidance.
• Attendees are asked to wear a face covering if able when moving around the training venue or in communal areas.
• You will be required to present photographic ID when first entering the training room. You may be asked to briefly remove your face covering during the ID check. Please keep at least a metre away from the trainer. Place your ID on a table if available and allow the trainer space to carry out the check.
• The trainer will allocate your seating and you must remain in your own seat unless advised otherwise by the trainer, for example during group work. Safe distances will be maintained for group work.
• Windows/doors will be kept open during the training session to aid ventilation so you are advised to wear/bring warm clothing with you.
• There will not be any refreshments available during the training session. Please bring your own drink(s) with you.
• Please bring your own pen and paper to the training session.
• Hand sanitiser will be available to use if you require it. Regular hand washing with soap and water is recommended
• The trainer will enforce these instructions, they must be followed at all times to help keep you and others safe. Failure to comply will mean you are removed from the training session.
Privacy Policies
For more details on how Eventbrite manages and uses your data, please refer to the following privacy policy: https://www.eventbrite.co.uk/support/articles/en_US/Troubleshooting/eventbrite-privacy-policy?lg=en_GB
For more details on how Warwickshire manages and uses your data, please refer to the following privacy policy: https://www.warwickshire.gov.uk/privacy