If you would like to learn how to use Reiki healing for self-healing and to heal others, this is the course for you. During five sessions yo
About this event
First Degree Reiki course
If you would like to learn how to use Reiki healing for self-healing and to heal others, this is the course for you. During five sessions you will learn how to heal yourself and others, in this First Degree Reiki course.
This is what people said about the course: 'It's excellent that the course is held over a number of weeks as this really allows you to grow this process and share your experiences with fellow participants.' 'This was really a unique experience. The course was delivered in a very relaxed, knowledgeable and accessible way. It was interesting, therapeutic and I was surprised at how I progressed.' 'Being part of the group, meditating and sharing experiences was a big benefit and pleasant part of the course. Sharing our experiences week by week helped to understand the learning more and build my confidence.'
During five weekly sessions you will go on a journey to start improving your own well-being and developing your intuition. After your attunement you will be able to work with the universal, loving, positive and healing energy that we call Reiki.
With the help of Reiki, you will be able to:
• help heal past emotional trauma
• help enable the healing of physical conditions
• improve your ability listen and to follow your intuition
• improve your health and well-being and that of close friends and family
Reiki is an ancient healing energy that we can all learn to use to heal ourselves, others and even animals.
In this First Degree Usui* Reiki course, you will be empowered (attuned) to the first degree Reiki , and learn about the history and the principles of this ancient healing energy. You will receive a journal, information sheets and worksheets. Certificates will be given to those who successfully complete the course.
Unlike other light-touch courses, this in-depth course provides you with the support, insight and practice to be able to use the healing Reiki energy confidently, and be able to integrate this into your life.
During the course you will get support from the group and the course leader, including a chance to talk about your experiences and difficulties. You will grow spiritually and will be better equipped to get the most out of Reiki Healing Energy. This way you will be much more likely to use your new skill and grow with it.
The course dates are 6.30pm – approx. 9.30pm on:
• Wednesday 30th June 2021
• Wednesday 7th July 2021
• Wednesday 14th July 2021
• Wednesday 21st July 2021
• Wednesday 28th July 2021
A £50 non-refundable deposit is required at the point of booking and a further £200 is to be paid before or at the first session.
The course will be held at Pauline Smit Reiki, 10 Nansen Avenue, Monton, M30 8AT from 6.30pm till approx. 9.30pm. There is free street parking at the venue.
To book a place on this course please follow the link below. The deadline to book your place is on the 21st June 2021
This course is part of a suite of courses incl Animal Reiki, Second Degree and Master Reiki Courses. Please contact Pauline Smit Reiki for more information.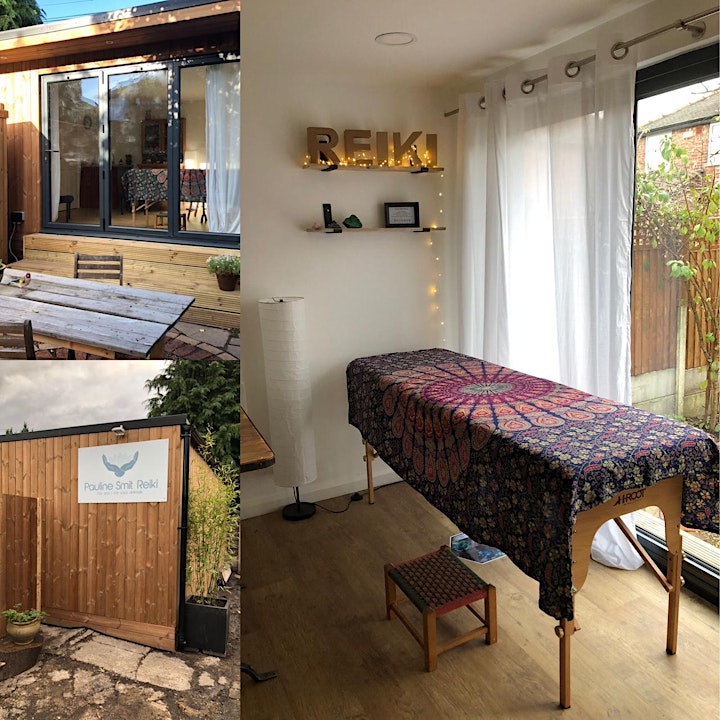 Organiser of First Degree Reiki course, 5 sessions
Hello! I'm a Reiki Master Teacher and I practice and teach in and around Greater Manchester. My passion is to use Reiki healing to support people through the ups and downs of life.
I trained under the Usui System and after 2 years of training became fully qualified in July 2006. I have found Reiki Healing extremely helpful within my own life and that of the people and animals in my life, pofessionally and privately.
During the course of my life, I have experienced the benefits Reiki healing can have on others and know how it changed my life. It is this experience along with certified qualifications, that means I have a rounded expertise to help you look after your well-being. 
The benefits of Reiki healing for people and animals is great and I strive to educate people on how to use Reiki in their own lives to enhance their own and their animals well-being.
I am fully insured and CRB/DBS checked.