Description
First Friday Fundraising Clinic run in partnership with International Fundraising Consultancy (IFC)
Places are free but there is a £20 booking deposit which will be returned to you after the event.
The topic for this session will be Researching new sources of funding

Workshop information: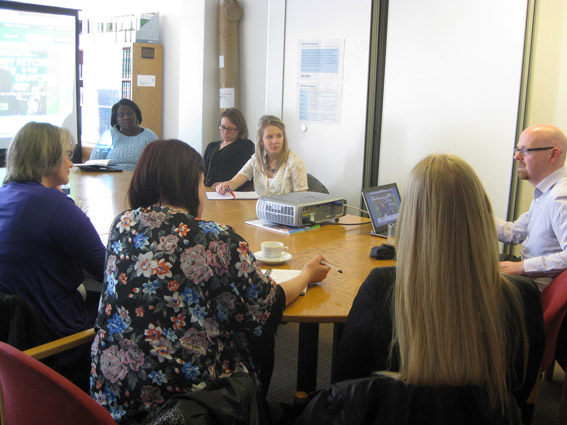 Meet the consultants face to face. If you've got a question about fundraising, or would like advice on a particular fundraising issue, come along to the free advice session to talk it through with fundraising experts from IFC.
The IFC set up First Friday Fundraising Clinics to create a free space for non-profit organisations to ask questions and get advice on a range of fundraising topics.
The workshop lasts 3 hours, during which time we will have a guest speaker (scroll down to view bio) to cover this month's topic for half of the session and then for the other half you'll be able to discuss your issue and seek advice, as well as talk about and listen to new fundraising ideas. These events are a great opportunity for you to meet face to face with fundraising experts for free and get their support with a particular issue or challenge you may be facing.
Please note: this is a group session for up to 12 people whilst every effort will be made to answer specific questions this session will not be on a one to one basis.
Location:
TPP Recruitment are kindly hosting this session
4th Floor Sherbourne House, 119 Cannon St, London, EC4N 5AT
Guest Speaker Bio:
Finbar Cullen, MInstF - Consultant, IFC
Finbar Cullen has worked in the voluntary sector for over twenty years and has been a prospect researcher since 1999. Finbar was a senior researcher at Factary and worked for Children's Hospice South West on their major capital appeal for over two years.
Finbar he has a prospect research blog on Howard Lake's UK Fundraising website, and was previously an associate editor of fResource (now THINK Resource). He has recently published a directory of previously unpublished Scottish Charitable Trusts.
Finbar is a regular speaker at Institute of Fundraising and other conferences and provides regular training in prospect research.
Booking:
This workshop is open to anyone who works for a non-profit organisation and is interested in fundraising.
You do not need to be a member of the Small Charities Coalition in order to attend.
This workshop is free, however to ensure attendance we have had to introduce a £20 booking deposit. This will be returned to you after you have attended the event.

Waitlist:
If the places have all been filled please do add your details to the waitlist and we will let you know as soon as a place becomes available.

Cancellations and Refunds:
If you cancel your place at least 2 working days before the event takes place then you are entitled to a full refund by request. Refunds for cancellations after this point are given at the discretion of the Small Charities Coalition.
If you cannot make a workshop please advise us as soon as possible. Workshops normally have a waitlist and if you notify us early enough then there's a good chance another charity can attend in your place.