Description
A well- structured and planned first meeting will ensure that you can "win" more of the right clients every time. Once the foundations of a good structure are in place, you can build on the necessary skills to be even more successful.
Competence breeds confidence and competence comes with plenty of purposeful practice. This workshop will provide you with a "safe" and "low stakes" environment where you can practice, experiment and develop your first meeting skills through roleplay, all under the watchful eye of experienced practitioners who live and breathe lifestyle financial planning.
Your facilitators for the day are
Steve Martin

In the last few years Steve has spoken to numerous very well attended IFP branch meetings on the subject of how to deliver the perfect first meeting. That being to engage the client and obtain their consent to becoming a full financial planning client (assuming they are the right client for your firm) and to pay significant fees for your service. For years, advisers and planners have been telling him that they need help with this delivering this meeting and although there is now plenty of content you can use to help there is no events that are about actually doing rather than being taught. This event is designed to fill that gap.
Steve established Smart Financial in October 2008 as a pure Lifestyle Financial Planning business. He has been a practitioner of Lifestyle Financial Planning for 15 years. Every individual client of Smart Financial Planning is a Financial Planning client, no exceptions, so he has huge experience of delivering an initial meeting with a client that allows him to understand clients' needs and the client to understand how Smart can help.
Testament to the success of his approach Steve splits his time between the UK and Spain and is, "walking the walk' when it comes to his own life planning.
Tamsin Caine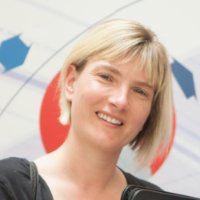 Tamsin joined Smart Financial in January 2015. She had 15 years' experience in financial services in businesses from a small family company to a large PLC. Since meeting Steve Martin about 10 years' ago, during his time as chair of the local IFP branch, Tamsin had wanted to work with him, providing lifestyle financial planning to clients. Having secured her dream job, she soon discovered that transforming from a traditional transactional IFA to a lifestyle financial planner was not as easy as she had anticipated. However, 2 years' on and too many role plays to count, she is now helping others through the academy and mentoring several new and existing planners.
Having completed a Masters in Financial Planning and Business Management at Manchester Metropolitan University in 2015, Tamsin now works as an Associate Lecturer at the university in the Accounting and Finance department.
She now uses a combination of teaching at the university and coaching skills developed on the rugby field to help to develop successful lifestyle financial planners.
Damien Rylett

Chartered Financial Planner – Managing Director, Brunel Capital Partners
A former IFP Branch Manager and Conference Chairman who has spoken at a number of events on Practice Management.
Damien established Brunel Capital Partners, a Bristol based financial planning firm in 2011. He is responsible for mentoring and developing the firm's young, upcoming financial planners. Having acquired Pilgrim Financial Planning, a Somerset based IFA practice in the summer of 2016, Damien is overseeing the firm's transition from a traditional, transactional model to a comprehensive financial planning offering.
Damien has been delivering Lifestyle financial planning for the past 12 years using the "bucket" method so after years of practice, is ideally placed to pass on his experiences.
An experienced sports coach, Damien is able to transfer the skills acquired in this arena to the financial planning world to help advisers and planners be the best they can be and deliver their service with passion, integrity and empathy.
FAQs
The event will run from 9:30 am - 4:30 pm, you should aim to arrive at 9am to allow a prompt start. Tea/coffee and lunch included. Max 12 delegates.
What are my transport/parking options getting to the event?
There is no onsite parking available. We would recommend using the car park on Oakfield Road and walking to us through the station.
Where can I contact the organiser with any questions?
You can email tamsin.caine@smartfinancial.co.uk with any queries.
Do I have to bring my printed ticket to the event?
No, you don't need a printed ticket.