About this Event
Dear Circle Member,
We're delighted that you'll be joining us at the First Minister's National Advisory Council on Women and Girls (NACWG) Circle session on Wednesday 25 March in central Aberdeen. Details of the venue will follow in due course.
At this Circle event we will exploring the 2020 annual topic Creating an Intersectional Gender Architecture - the status of women in Scotland, structures and society... and as always, there will be a facilitated break out session.

At our Circle event in March 2019 NACWG members Emma Ritch and Talat Yaqoob spoke about why policy coherence is important to women intersectionality, what intersectionality is and how it is used as a framework to understand how power and institutionalised inequality intersect for people experiencing multiple discriminations. The speeches were a brilliant introduction to intersectionality and you can recap on them here. Following her speech Talat received numerous requests to share her presentation and wrote a short paper on intersectionality, which you can find here.
Circle sessions are open to all; women and men, girls and boys, and those who don't identify – we want to hear from everyone!
We look forward to seeing you all again and welcoming new members – we have a rich and thought provoking agenda, which we will share with you shortly. Outline timings are:
09:15 Registration
10:00 Event starts
13:30 Event ends (lunch included)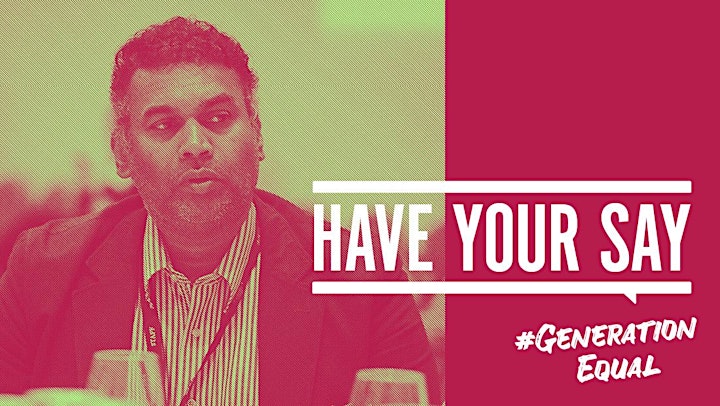 We will provide a crèche facility at this event if there is demand for one. In order to adequately plan for this service we ask that you let us know directly at ACWG.gov.scot if you would interested in using this facility by Friday 21 February at the latest - we may not be able to accommodate requests received after this date.
These events fill up quickly and we usually operating a waiting list - we therefore ask that you let us know as soon as possible if you can no longer attend or pass your ticket forward so that someone else can participate.
Please note that our events are filmed and live streamed and we have a photographer on site – this allows us to share the day wider and use some of the material for promotional purposes. You can let us know when registering if you do not want to be captured this way.
Upon registering we also ask a question about accessibility and if there is anything we can do to support participation and attendance, such as providing a BSL interpreter, a hearing loop or accessible documents. Please do let us know upon registering if there is anything that would support your attendance.
Thank you for continuing to commit to this ambitious agenda for Scotland and #GenerationEqual. We look forward to seeing you on Wednesday 25 March.
If you have any questions, please do not hesitate to contact us at ACWG@gov.scot.
Yours sincerely
NACWG Secretariat

Note: By registering/attending an event we consider this a request to join our growing Circle membership of 1075 allies and you will be added to our mailing list. This means you will receive communication about the NACWG including invites to events and how you can get involved in #GenerationEqual. You can withdraw from Circle membership at any time.