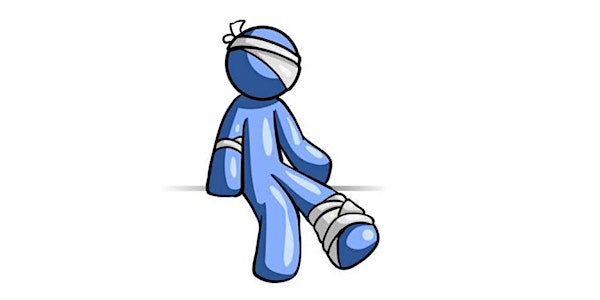 First Response- second half after self-study to include practical (LED)
Location
1st Woodcutts Scout HQ
Off B3081
Sixpenny Handley
Salisbury
SP5 5NW
United Kingdom
First Response SECOND PART This is for learners who have completed the online self-study element.
About this event
First Response (module 10)
This module in total aims to cover the skills and knowledge necessary to enable adults to manage an incident and provide basic first aid. Suitable for first-timers and as your 3 year renewal.
This is the follow-up to self-study which you must have completed. It will develop and check in on what you learnt and include a practical assessment. On completion of this session, your module 10 will be complete.
The SELF-STUDY can be accessed here. On completion, the first-aid administrator is informed and this will be checked. Anyone not completing it within 48 hours of the course will be asked not to attend.
On the day
Check out how to find the building and where to park.
Aim to arrive 30 minutes early to give yourself time to register and have a drink and start to get to know everyone.
Wear suitable clothing for practical sessions some of which are on the floor.
If you have limited movement, inform the instructor on arrival so you can be shown techniques to suit your ability. If you cannot physically do CPR, you can be passed assessment if you can instruct someone else to do it.