Event Information
Location
Our Lady of Peace & Bl Dominic Barberi
338 Wokingham Road Earley
Reading
RG6 7DA
United Kingdom
About this Event
In accordance with the guidance received from the Government and the Bishops' Conference, we can once again resume public celebrations of Mass.
We are required to ensure physical distancing within the church building, and to limit the number of attendees at Mass. We also need contact details for everyone who attends. To assist in this effort, you must book to attend Mass.
Each ticket booked reserves a "blue spot" (see below). One or 2 people will need a spot each (although 2 may sit together between the blue spots (not at one of them).
When more than 2 people are attending, others from the same household, or who travelled with them, can sit in the space in between. All blue spots are at least a metre apart. If you have a large family*, you may need to book 3 tickets for 3 blue spots: this gives you seating of about 2.5 metres (over 8 feet).
* eg more than 3 adults, or 2 parents and 2 children younger than 11.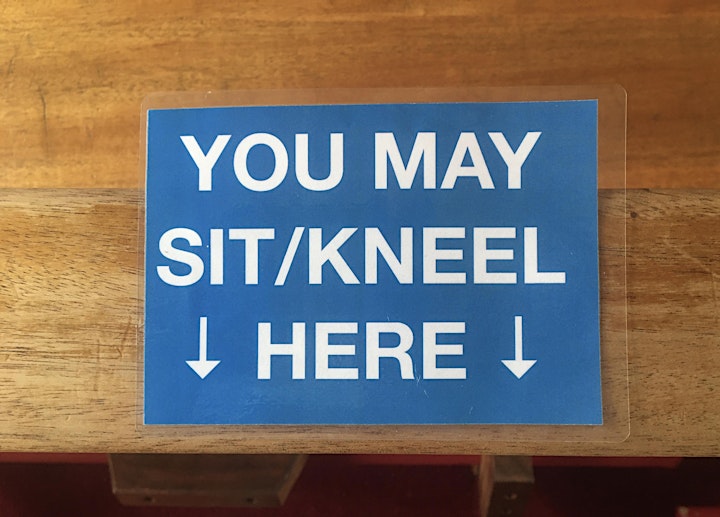 Location
Our Lady of Peace & Bl Dominic Barberi
338 Wokingham Road Earley
Reading
RG6 7DA
United Kingdom