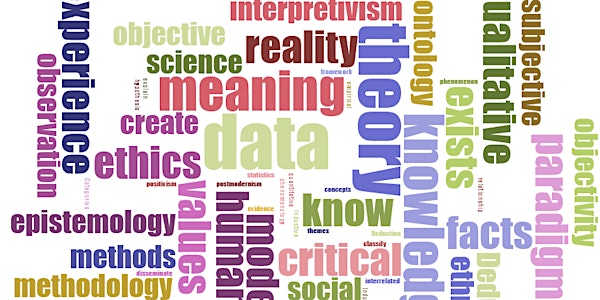 First Tuesday Social Research Tea-time Seminar 1st February
1st February 2022 Public tea-time social research methods sessions #FirstTuesday: What is social research and why do we do it?
About this event
What is social research?
Why do we do social research?
About the sessions
The past two years have pushed research of all kinds into the public eye, creating massive interest. Despite this, understanding of what research does and does not mean or can and cannot do, is high, and researchers often struggle to make their work meaningful and accessible.
These sessions held on the #FirstTuesday of each month, aim to bridge that gap and provide an introduction to research, from deciding what questions to ask, ways of collecting data and finding meaning in that information. Although professional researchers are more than welcome to take part, they sessions are aimed at people who have not done research before but are interested in it. So possible audience could be under-grad students, post grad students, people involved in non-profits or community enterprises. We start by asking 'what is social research'?
Future sessions will look at ethics, different community-based research methods, data analysis and reporting.
Sessions will have a focus on social research that qualitative - that is, based on what people say, but if people are interested in statistics, I will try and get a numbers person in to present. Sessions will involve a short presentation followed by questions and answers and/or discussion. It won't be formal and I'm very happy to get sidetracked.
Sessions will be recorded and uploaded onto YouTube, so please be aware of this when participating. You may want to keep your camera off or change your display name.
About me
I'm a researcher with a background in coproduction and qualitative methods, so basically my thing is working with folks to find answers to pressing issues. I'm not your regular university researcher, being a 1st Gen student and then only in middle-age. I came into academia after working with people with learning difficulties. I am passionate about researching with people to generate evidence to improve lives.