Fish Night 6: Wonders of the deep blue
Sales Have Ended
Registrations are closed
This event is sold out.
Sales Have Ended
Registrations are closed
This event is sold out.
About this Event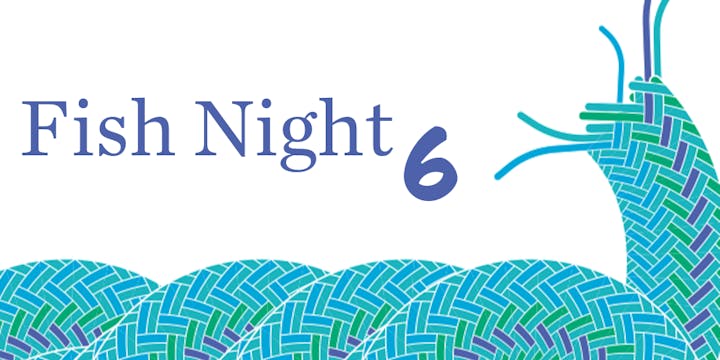 Dr Diva Amon, Marie Skłodowska-Curie Research Fellow at the Natural History Museum in London, will be the guest speaker at Fish Night 6: Wonders of the deep blue, at IIED in London
World Fisheries Day, 21 November 2019
Dr Amon, a deep-sea biologist and ocean explorer, will take us on a journey through the deep ocean, to meet the mesmerising and wonderful animals that live in these environments and understand the impact of human actions and activities on these valuable ecosystems.
We'd welcome guests to arrive from 5.30pm for a 6pm start, when Dr Amon will share her insights and experiences from research expeditions to unknown deep-ocean habitats from Antarctica to the Mariana Trench, exploring ocean floors as deep as 2.6 kilometres below the ocean surface and discovering creatures that exist nowhere else.
This discussion will cover issues such as resource exploration and exploitation such as mining, and the impact such activities are having on these fragile environments.
Amon has spoken at the United Nations and the Nobel Prize, and filmed with the BBC and CNN, among others. She is co-founder of the non-profit NGO, SpeSeas, dedicated to increasing marine science, education and advocacy in Trinidad and Tobago.
This discussion will be followed by question-and-answer session moderated by IIED's head of blue economy, Essam Yassin Mohammed.
Guests are welcome to stay for refreshments and an opportunity to network following the discussion.
-------------------------------------------------------------------------------
About attending:
How do I get there?
IIED is on Gray's Inn Road in Central London. The closest tube stations are Chancery Lane and Kings Cross.
Is there disabled access?
Yes. If you have any questions about attending, please email us at this address: anne.schulthess@iied.org.
About data protection:
The information you provide will be held on our database to process your booking. We do not share data with any third parties. Please let us know if you do not want to receive any further information from us.
Photography and videotaping:
This event will be photographed, and/or videotaped on behalf of the organiser(s) for display, distribution, and broadcast, including on television and the worldwide web. By attending or participating in this event, you are giving your consent to be photographed and/or videotaped and waive any claims regarding the use of your image or contribution.
Tickets:
Tickets are available on a first-come, first-served basis. Please arrive promptly.
Photo: The Dumbo Octopod lives deep in the Gulf of Mexico. Octopods can live in ocean depths ranging from 100 to over 5000 metres. (Credit: NOAA Ocean Exploration and Research, Creative Commons via Flickr)