Description
Join us for an evening inspired by the coast at The Brudenell Hotel.
Enjoy Fishers Gin exclusive cocktails from the gin bar set up on the sea wall and dine on the finest local products from the BBQ and East Anglia slow-grow pork from the award-winning Salter & King craft butchers.
Entertainment for the evening will be provided by a live music band.
With only 100 tickets available, book early to ensure your place.
An evening not to be missed.
Event highlights include:
- 2 Fishers Gin & Tonic's (included in your ticket price)
- BBQ with the finest local and regional ingredients (included in your ticket price)
- Fishers Gin bar set up on the sea wall serving exclusive Fishers Gin cocktails
- Live music
... and much more!
We look forward to welcoming you!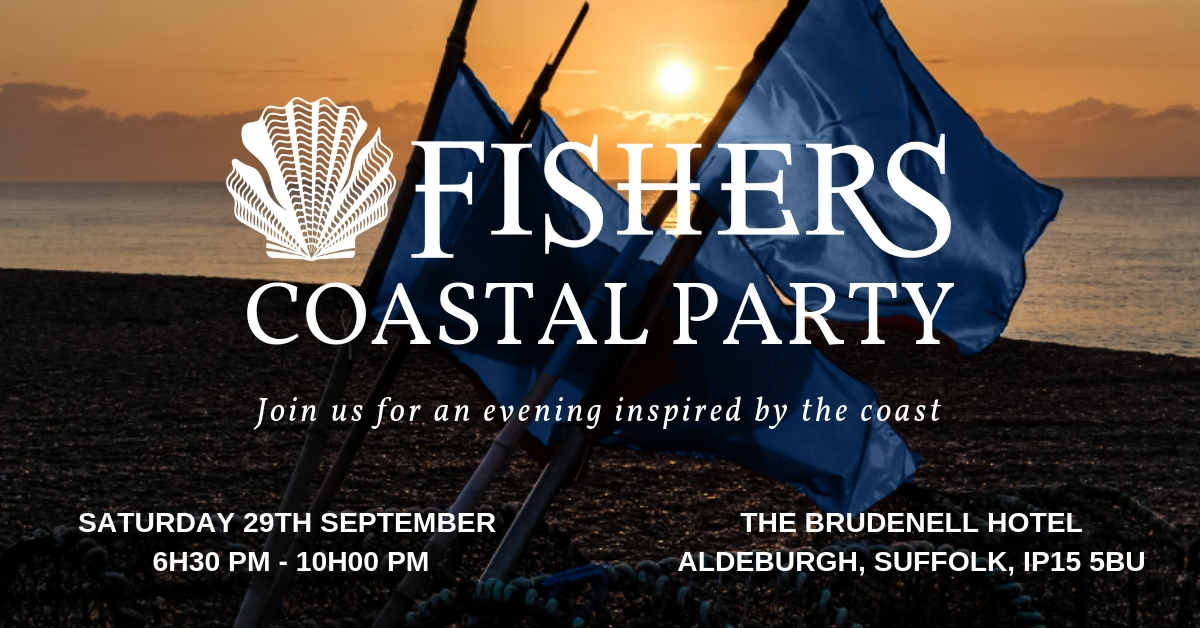 Please email info@fishersgin.com after booking to let us know if any of your party are vegetarian or have any special dietary requirements - we'll do our best to accommodate your needs, just let us know in advance.
The boring but necessary bit - our full Terms and Conditions:
- Tickets are non-refundable.
- Attendees must be 21 years of age or over and a passport/driving licence must be shown at the venue.
- Only ticketholders will be permitted entry to the event and the venue reserves the right to refuse entry.
- You must take responsibility for your own belongings; we accept no liability in the event of loss, theft or damage to any property.
- Attendees acknowledge that these terms and conditions are in addition to any terms and conditions imposed by the venue or ticketing platform from which tickets are purchased.
- We reserve the right to make changes to the event at any time, should this be required.
For any other information, please visit our website www.fishersgin.com or email info@fishersgin.com.
We look forward to welcoming you!