FIT FEST SOUTH JUNE 15th at Tulleys Farm

Saturday, 15 June 2019 from 11:30 to 20:30
Event Details

FIT FEST SOUTH IS BACK
FOR THE SUMMER OF 2019!

Saturday 15 June 2019 and Saturday 27 July 2019
at Tulleys Farm, West Sussex.
CHECK OUT LAST YEAR'S FIT FEST SOUTH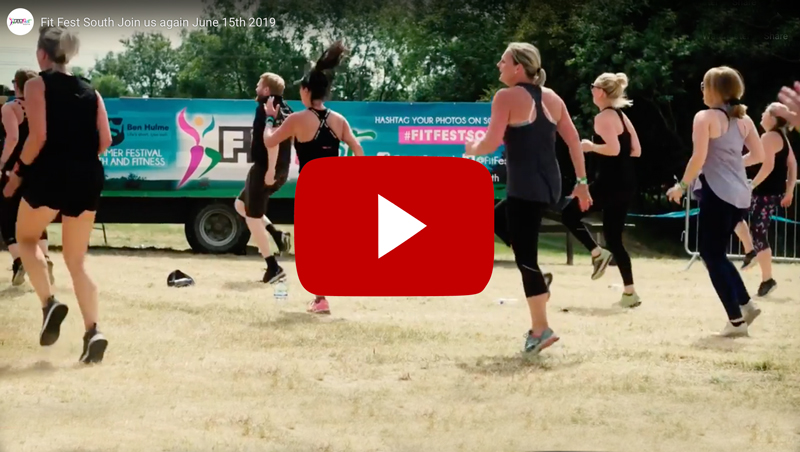 CLICK HERE FOR 27TH JULY TICKETS 
Doors open at 11.30am. Unlimited Fitness Classes 12 - 6pm
DJ After Party 6 - 8.30pm
Under 15's are free with tons to do for the whole family!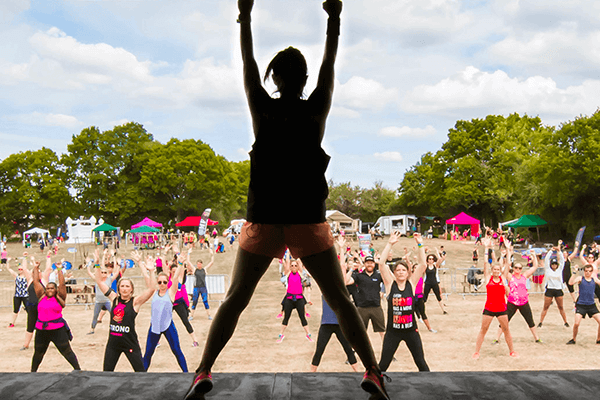 YOU ARE INVITED!
Hey, my name is Ben and a few years ago I broke my neck in a near death car accident. I put on a ton of weight and I got really depressed. Then when I became a full time single Dad, I decided to change my life and focus on my health and fitness to become the best I could be for my daughters.   
I lost 5.7 stone and completely transformed my body. I would go as far to say - fitness saved my life.  
One thing led to another and I fell in love with fitness so much that I qualified as a personal trainer. I started my career in fitness running fitness boot camps at Tulleys Farm.  
Seeing the immediate impact fitness had on others, I decided that I wanted more people to benefit from the same experience. When I first started my fitness journey - like most people - I didn't quite realise the vast amount of choice available when trying to get fit and healthy and genuinely thought my options were weightlifting or running. I created the concept of a fitness festival to bring together local fitness companies to showcase their talents and to introduce them to the local community.
It was a simple concept that led to Fit Fest South being born.  
The first two Fit Fest South events were held last summer and were amazing. It was like a real festival vibe but with a fitness twist! I couldn't even try to explain the energy, even if I tried -  all I know is that it was electric and everyone was so full of positivity and they are itching to get back this year.
So, having had the most amazing two days sharing my vision with hundreds of people, I decided to do it again and this year only bigger and better!  
I would like to personally invite you, your friends and your family to join me for Fit Fest South 2019.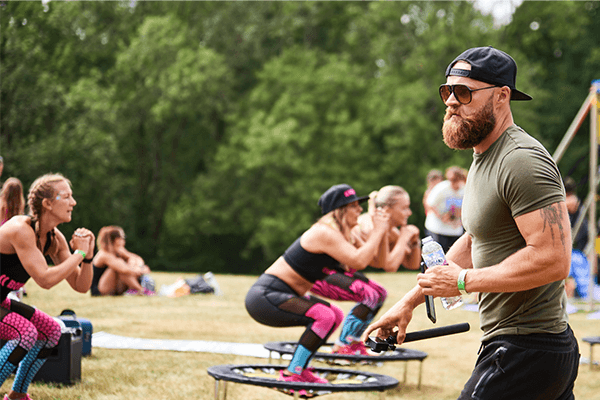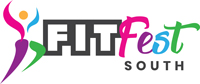 WHAT IS FIT FEST SOUTH? 
ONE ENTRY FEE - UNLIMITED FITNESS & FUN!
You are invited to spend the day in a festival environment with a totally unique atmosphere like you've never experienced before, one that's full of energy and incredibly positive vibes! 
You will have access to fantastic food options, health and fitness focussed shops plus the best fitness companies from the South of England showing you what they do best with live classes and taster sessions, this is not to be missed. There is even an after party and I can't wait to share this whole day with you.    
Last year we welcomed more than 900 fitness enthusiasts from all over the South of England - and this year we are expecting an even bigger turn out because we are doing things even bigger and better than last year.  
We would love to see you, your friends and your family there celebrating health and fitness and enjoying a fun filled day in the British countryside.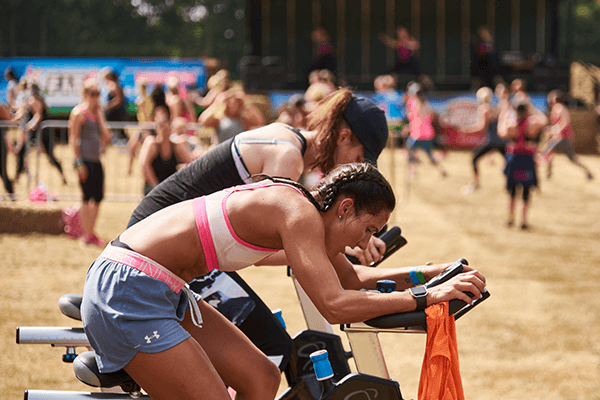 WHAT TO EXPECT?  
The day offers a complete festival experience, with something to do for adults and kids of all fitness levels! Even if you don't want to workout, there is something for everyone!  
Fit Fest South is an opportunity for you to take part in and try out as many different exercise classes as you want or even try something new, all in one place!  

You will be able to workout with and learn from local qualified personal trainers and fitness instructors, who are keen to help you discover new ways of getting or staying fit and healthy. 
The main stage will feature a selection of epic workout classes from fitness instructors taking 30 minute workouts including my TABATA session towards the end of the day that's not to be missed (I am planning it already!) 
Alongside the main stage you will have the opportunity all day to experience different types of classes, including group exercises and personal trainer led taster sessions.   
The best thing is that you can try all of this at Fit Fest South, without any additional cost to you! I know right! So what's the catch?! There isn't one… All I ask is that you bring your positive energy and have the best time creating memories to last a lifetime  with you family and friends.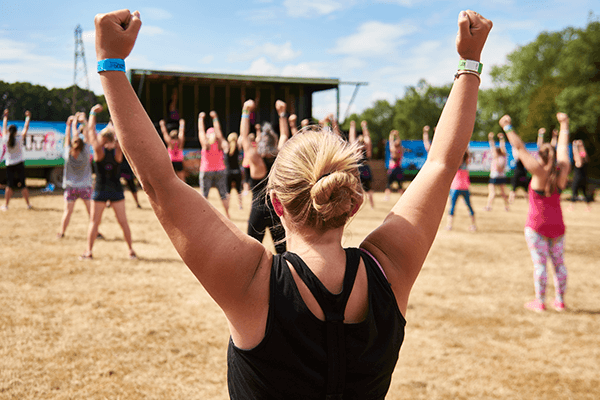 NOT JUST FOR FITNESS FANS: 
Fit Fest South is not just for fitness enthusiasts, come along and enjoy an unique day and share it with family and friends.
As a father to two young daughters myself, I think it's super important to influence the younger generation in a positive way. Spending time with your family in an environment where they can see people celebrating health and fitness will have a huge, direct impact on them, planting a seed that will last a lifetime. This is why I invite you to bring your children to Fit Fest South for free.  
Both summer events promise to be fantastic days out with live DJ's, quality food and drink, ice cream (Yes! Come on it's summer!!), pop-up shops and lots of entertainment for the kids and guaranteed good vibes!  
But this year sees a slight difference. Due to popular demand and feedback from the last two events in the summer of 2018, we will have an after party! A chance for you to relax and mingle, enjoying a drink with music from our live DJ's while the sun goes down.
This is not to be missed.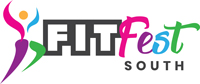 GET YOURSELF SIGNED UP TODAY: 
Don't delay in signing up, there is limited capacity at the event and once that is reached we will be closing doors. Avoid disappointment and book up early to guarantee your space at the festival.  
I literally can't wait to see you at Fit Fest South! 
Ben Hulme & The Fit Fest South Team 
FREQUENTLY ASKED QUESTIONS:  
What do children pay?  
All children under 15 are eligible for free tickets! 
Is there a minimum age requirements to enter the event?
Anyone can attend the event, however children under 15 must be accompanied and supervised by an adult who is not training.
Will there be alcohol?
Yes. Alcohol will be served from 6pm onwards with the after party starting at 6.30pm, once all of the fitness classes and workouts have stopped.  
Transport / parking options for getting to and from the event?
Parking is available at Tulleys Farm on the day. Alternatively Fit Fest South is accessible via taxi from Three Bridges train station. 
Can I contact the organiser with any questions?
Absolutely, please email us at: info@fitfestsouth.com   
I want to speak to someone about getting involved? 
Please email us at: info@fitfestsouth.com

Please note: Video and photography will be taken on the day and used for promotion and marketing purposes.
Save This Event
When & Where

Tulleys Farm
Turners Hill Road
RH10 4PD Crawley
United Kingdom


Saturday, 15 June 2019 from 11:30 to 20:30
Add to my calendar