Description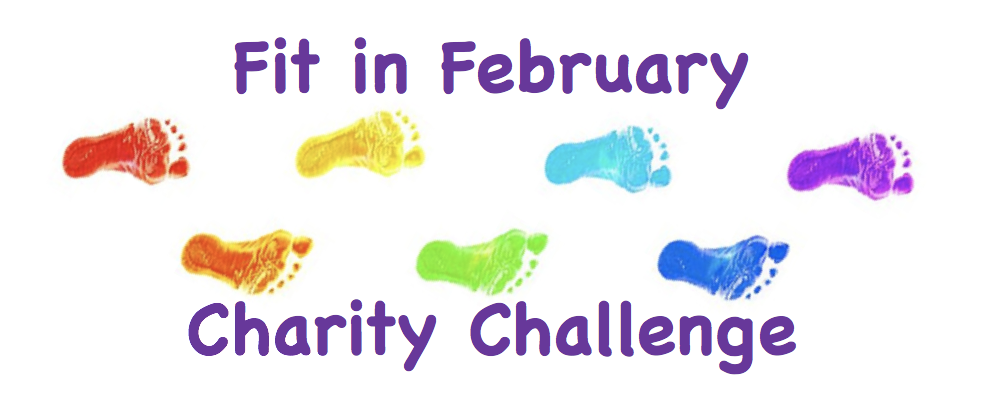 Fit in February Charity Challenge
Do you want to feel fitter and be happier? Join our Fit in February Charity Challenge and help raise money for some amazing charities whilst setting yourself a real challenge. Choose from our three challenge levels: Bronze (exercise 3 times a week in February), Silver (exercise 5 times a week in February), Gold (exercise every day in February).
There will be blue line walks and runs, free classes and lots of support on our Facebook page. This will kick off with a family blue line walk on Saturday the 2nd of February from Rainbow Bicester at 10:30am. Everyone who takes part will receive one of our lovely Fit in February Challenge medals at the end of the month and hopefully you'll have a great new exercise habit to keep you fit. If you are not in Bicester you can still support us and join in, we can even send your medal directly to you, so please consider getting involved.
All money raised will be split between the three mayoral charities this year, Rainbow Bicester Pre-school, OYAP (who work with teenagers in Bicester) and Macmillan Cancer Support. Tickets can be purchased online from our Facebook page or Eventbrite page (search Fit in February charity challenge) or fill out the form below and return to Rainbow or one of our team members.
Thank you for your support and we hope you have fun!
More on our charities
Rainbow Bicester is a charitable pre-school in Bicester working hard to provide our children with the best possible start in life. We are currently refurbishing our garden to make it accessible all year round to provide an engaging, fun play space in which our children can learn and play. Your donation will help us achieve this for our children.
OYAP Trust is the Youth Arts development charity for Oxfordshire. They specialise in working with young people at risk and give teenagers the opportunity to learn, grow and have fun through artistic expression whilst also providing an important community hub.
Finally, Macmillan cancer support is a national wide charity providing practical, medical and financial support to those suffering or affected by cancer.