Description
In the digital world, competition is fierce and often driven by discounting and offers. When building an online retail business you have the opportunity to connect directly with your customers and maximise your margins.
Learn the top five golden rules to online business development to avoid problems getting your business to make a profit for you.
This will be an interactive workshop where you will leave with some practical ideas and execution skills to deliver progress the very next day.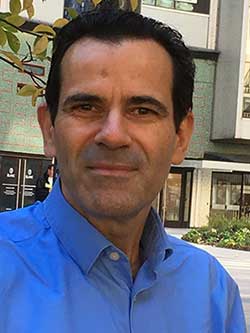 About your host
Thierry Bayle is the Founder of Global Fashion Management. He is a retail consultant with operations improvement skills. He brings over 25 years of international experience (Europe, USA, Asia) to set up and grow your retail and online business. He is a change and growth accelerator with a distinguished track record in implementing key operational improvements alongside top management and frontline staff. He shares experience working alongside independent boutiques, mono brand stores and online businesses.