Description
Five Steps To Transcending Stress Using Mindfulness In Daily Life
with Leading US Trainers & International Authors Dr Kirk Stosahl & Dr Patricia Robinson + Aisling Curtin, International Speaker, Chartered Psychologist and Author


Workshop Description:
There is one simple truth that we must all come to grips with: Life is full of stresses, large and small. If we don't cope with stress well, it can cause us to have physical and emotional issues, like disturbed sleep, heart disease, cancer, depression or anxiety. The good news is there are simple, powerful, and proven mental strategies you can use on a daily basis to actually grow stronger in the midst of stress.
This workshop will increase your ability to overcome stress by showing you how to develop a mindful and value-based approach to daily living. You will first assess the daily stresses in your current life and then identify the things that really matter to you in your relationships, work or studies, leisure time, and personal growth pursuits. You will learn about five basic mindfulness skills that, if practiced for only five minutes a day, will protect you from stress and allow you to live a life full of vitality, purpose and meaning. We hope you will commit to practice at least one mindfulness skill on a regular basis as part of the new daily living plan you will create at the end of this workshop. You will be amazed at how quickly the quality of your life will change if you practice just one mindfulness skill on a regular basis!
Reading:
Kirk Strosahl & Patricia Robinson (2014) In This Moment: Five Steps To Transcending Stress Using Mindfulness and Neuroscience. Oakland, California, USA: New Harbinger Publications.
Who the Workshop is for:
This workshop is appropriate for everyone!
Workshop Presenters:
Kirk Strosahl, PhD - Dr. Strosahl is one of the founders of Acceptance and Commitment Therapy and specializes in the application of ACT as a brief intervention. He has also written several professional and self-help books on the brief applications of ACT, including "Brief Interventions for Radical Change: Principles and Practice of Focused Acceptance and Commitment Therapy" and "Inside This Moment: Promoting Radical Change in Acceptance and Commitment Therapy" (Robinson & Gustavsson, co-authors, 2012, 2015). Dr. Strosahl has conducted numerous training workshops around the world; his approach to teaching is clinician oriented and skill based. Because of this, Dr. Strosahl has been referred to as the "hands of ACT".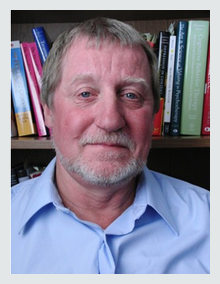 Patricia Robinson, PhD - Dr. Robinson has promoted use of Acceptance and Commitment Therapy in medical settings for over 20 years. In her career, she has worked as a clinician, researcher, trainer, and health care consultant. She currently trains and consults in the United States, Australia, New Zealand, Argentina and Europe. Her consultation work includes assisting with medical systems with integrating behavioral services into the general health care setting and training behavioral and medical providers in Focused Acceptance and Commitment Therapy. She is an author of numerous articles and book chapters and has published eight books, including Real Behavior Change in Primary Care: Improving Patient Outcomes and Increasing Job Satisfaction (Gould & Strosahl as co-authors, 2010) and Behavioral Consultation and Primary Care: A Guide to Integrating Services (Reiter as co-authors, 2015).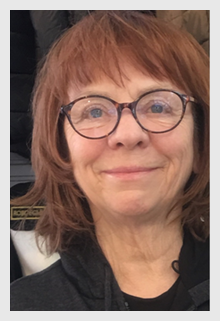 Location and Date:
Thursday 25th of May, 6:30pm - 9:30pm, at the Psychological Society of Ireland HQ, Grantham House, Grantham St., Dublin 8.
Other Details:
We will provide complimentary tea/herbal teas/coffee and some nibbly fruit on the evening!
CPD Hours:
3 CPD hours available for this workshop.