Description
The workshops will run every Wednesday from 9.15 am – 10.15 am and there are opportunities for 20 minute 1 two 1 support with a wellbeing worker commencing at 7.30 am before the workshop.
Please book onto the workshop, but there is no need to pre-book your one-to-one session.
Evidence suggests there are 5 steps we can all take to improve our wellbeing.
We recommend you attend all 5 sessions of the rolling programme to feel the full benefits.
Each week we will cover:
> Connect – connect with the people around you.
> Keep Learning – learning new skills can give you a sense of achievement and new confidence.
> Be Active – find an activity that you enjoy and make it a part of your life.
> Take Notice – be more aware of the present moment, including your thoughts and feelings, your body and the world around you. Some people call this awareness "mindfulness". It can positively change the way you feel about life and how you approach challenges.
> Give – even the smallest act can count, whether it's a smile, a thank you or a kind word.
If you give them a try, you may feel happier, more positive and able to get the most from life.
Southern Brooks Wellbeing support workers are running workshops commencing Wednesday 22nd May at:
Coniston Community Centre
The Parade, Coniston Road
Patchway
BS34 5LP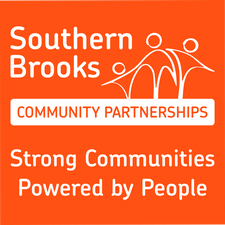 This service is delivered on behalf of South Gloucestershire Council by Southern Brooks Community Partnerships.
To find out about other courses please see our One You South Gloucestershire Eventbrite page.
For more information about healthy lifestyles and wellbeing in South Gloucestershire please visit oneyou.southglos.gov.uk