Every month, the FL team and expert guests will be LIVE for an in-depth mentoring session
About this event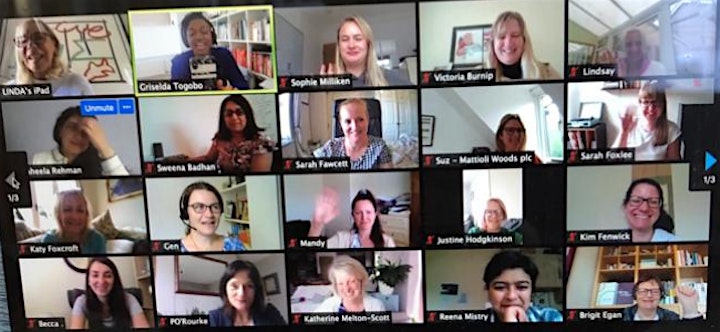 Every month, the FL team and invited guests will be LIVE for networking and interactive Q&A session.
These sessions give you access to:
Virtual networking
Mix & Mingle online with other FL members
​Breakout sessions (depending on numbers)
Online chat
​Interactive Q&A
Small group coaching sessions
If you are a PREMIUM member of the FL community then do join us to connect, share ideas and learn from a community of like-minded women.
These sessions will be led by Griselda Togobo and other experts.
What our members are saying: 
"In whatever industry you're in or want to be in, surround yourself with people who are going in the direction you want to go or have reached milestones you want to reach... mentors, advocates, and thought leaders. For me, Forward Ladies is the perfect network of powerful and passionate women who are making a positive impact in the world. I learn something I participate in a programme."
- La Tanya Simms , Veteran, Entrepreneur
Explore Ticket Options
General Admission - this membership makes you a part of the FL community. You will receive notification of future events as well as the ability to interact with members within our Power Circles here. You can head over here and create your free profile
General Admission Plus PREMIUM Membership - this ticket option gives you access to the full community of FL, inspirational content, live virtual networking with other members, Q&A sessions with experts as well as the opportunity to create and manage your own power circles.