Featuring readings, panel discussions, live Q&A, special swag, giveaways, and more. October 30th @4pm Eastern Time / @8pm British Time
About this Event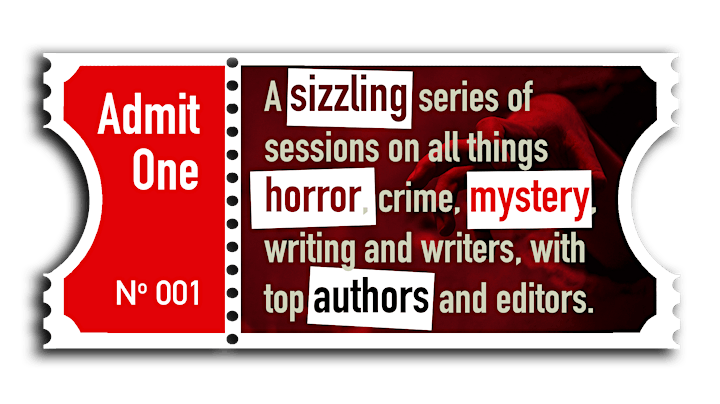 Join us here:
Facebook Live @ FlameTreePress
YouTube @ Flame Tree Press & Audio
What's happening:
Grab your FREE ticket here because this Halloween we are hosting a virtual celebration of #spookyseason, Flame Tree's first annual Creepy Carnival and it's going to be amazing! It will be simultaneously broadcast on Facebook Live, YouTube, and other platforms, and will feature a range of pre-recorded and livestream sessions with Flame Tree authors, contributors, and team members, as well as a few friends of Flame Tree.
Bram Stoker Award-winning author RAMSEY CAMPBELL will also be joining us as the Master of Ceremonies and Guest Speaker. He'll be featuring throughout Live & Spooky to discuss fiction and movies, H.P Lovecraft and developing his writing style! So you can look forward to seeing much more of him later today!
Join the fun:
Tune in for exclusive readings, lively discussions, and live Q&As, as well as the chance to interact directly with your favourite authors, gain knowledge from industry insiders, and to win special swag and prizes from Flame Tree.
Rides:
#1 - THE HELLISH HOUSE OF MIRRORS - 4pm EST / 1pm Pacific / 8pm UK
Fresh Perspectives on Mystery, Horror, & Fantasy Fiction
A panel discussion about diversity and storytelling with Catherine Cavendish, V. Castro, Faye Snowden, Melissa Prusi, P.D. Cacek, and J.H. Moncrieff.
#2 - THE TERRIFYING TWISTER - 5pm EST / 2pm Pacific / 9pm UK
A Live Q&A with Jonathan Janz
Hot on the heels of the release of "The Raven", Jonathan Janz, one of modern horror's most buzzworthy authors, answers questions about his books, writing and influences.
#3 - THE FEARFUL FERRIS WHEEL - 6pm EST / 3pm Pacific / 10pm UK
The After Sundown Special
Led by anthology editor Mark Morris, a collection of today's best and brightest writers — C.J. Tudor, Robert Shearman and Laura Purcell — chat about influences, writing in lockdown, the real world catching up with fiction.
#4 - THE CRUEL CAROUSEL - 7pm EST / 4pm Pacific / 11pm UK
Pitching, Querying & Going Beyond the Writer's Craft
Shopping a manuscript? Considering literary representation? Interested in a peek behind the scenes of the publishing world? Join this insightful and info-packed session with esteemed genre fiction editor Don D'Auria, literary agent and author Anne Tibbets, and Flame Tree publisher and founder Nick Wells.
#5 - THE GHOULISH GHOST TRAIN - 8pm EST / 5pm Pacific / 12 UK
From Pop Culture to Cult Classics
Join authors John Everson, Hunter Shea, Tim Waggoner, and JG Faherty for a lively discussion about horror in books, films, and more.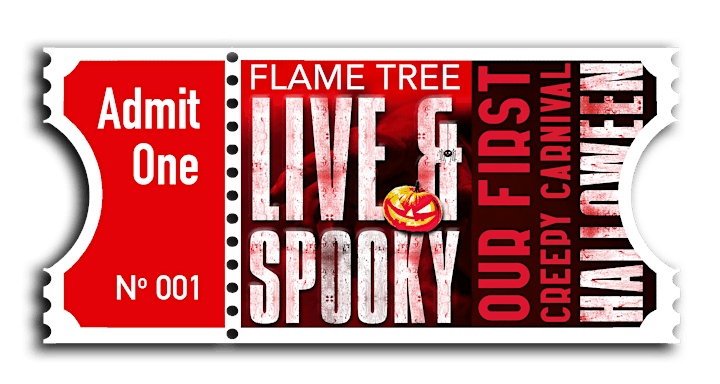 Grab your ticket and hop on a ride, we can't wait to see you!
It's going to be SPOOKTACULAR!