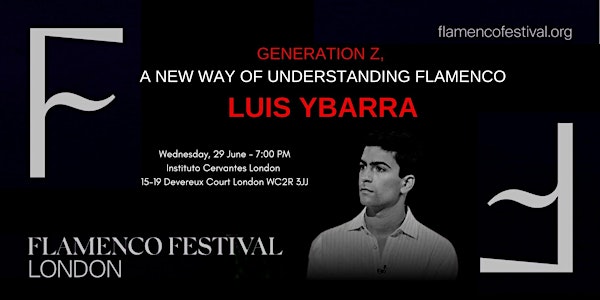 Flamenco Festival - Talk -Generation Z, a new way of understanding flamenco
Location
Instituto Cervantes London
15-19 Devereux Court
London
WC2R 3JJ
United Kingdom
Flamenco Festival: Talk: "Generation Z, a new way of understanding flamenco," by Luis Ybarra.
About this event
Flamenco Festival: Talk: "Generation Z, a new way of understanding flamenco," by Luis Ybarra.
In 1922 the The Cante Jondo Competition was held in Granada and this year it is being commemorated with a key focus: to recover the lost essence of flamenco. A hundred years later, the same fear continues: how can artists of the Generation Z access this art form? How have creative processes and the music industry evolved in recent years? What are possibilities for these young people, who face a world where tablaos and social networks coexist, where access to recording studios has been democratised, and electronic music has burst onto the scene? There is a flamenco that points at today's conflicts with the media. It is full of past, but it definitely has countless peculiarities that are fresh and new.
Luis Ybarra is a cultural journalist specialising in flamenco. He writes for the national newspaper ABC and presents the programme Temple y Pureza on 'Radiolé'. He has recorded two series of podcasts for 'Cadena Dial' and written a book with the publishing house 'Almuzara', Grandes del flamenco (2018). He collaborates with the Flamenco On Fire Festival and has created a blog for the tablao El Corral de la Morería. Furthermore, at the next 'Flamenco Biennial' in Seville, he will work as the artistic direction of a show at the emblematic Hotel Triana: Territorio joven.
In Spanish with simultaneous translation into English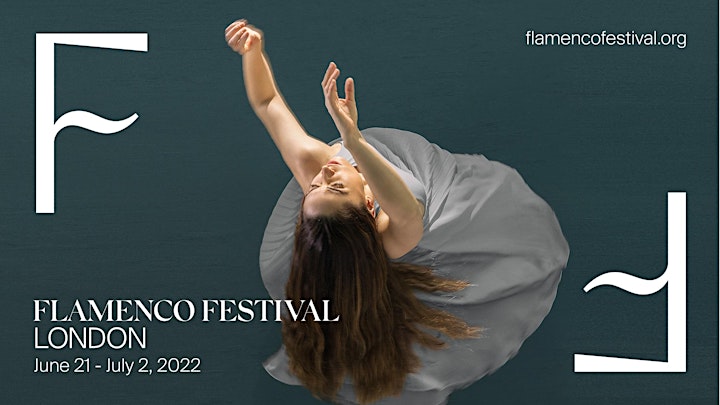 Festival de Flamenco: Conferencia "La Generación Z, una nueva forma de ver el flamenco", por Luis Ybarra.
En 1922 se celebró el Concurso de Cante Jondo de Granada que estos días se conmemora con una idea central: recuperar la esencia perdida del flamenco. Cien años después, el mismo miedo continúa: ¿Cómo acceden a este arte los artistas de la Generación Z? ¿Cómo han evolucionado los procesos creativos y la industria musical en los últimos años? ¿Qué posibilidades estrenan estos jóvenes que se enfrentan a un mundo en el que conviven tablaos y redes sociales, donde la accesibilidad a los estudios de grabación se ha democratizado y la música electrónica ha irrumpido con fuerza? Hay un flamenco que señala con el dedo los conflictos de hoy con los medios de hoy. Está lleno de pasado, pero tiene, en definitiva, un sinfín de particularidades novedosas.
Luis Ybarra es un periodista cultural especializado en flamenco. Escribe en el diario ABC a nivel nacional y presenta el programa Temple y Pureza en Radiolé. Ha grabado dos series de podcast para Cadena Dial y escrito un libro con la editorial Almuzara, Grandes del flamenco (2018). Colabora con el Festival Flamenco On Fire y ha creado un blog para el tablao El Corral de la Morería. Además, en la próxima Bienal de Flamenco de Sevilla, se encargará de la dirección artística de un espectáculo en el emblemático Hotel Triana: Territorio joven.
En español con traducción simultánea al inglés.