Flashpoint: 3037 Pocologan (Classic Battletech Event)
A special 15mm Battletech Narrative event. As part of your ticket you will be provided with 100 tons of Battlemechs 3d printed and posted.
About this event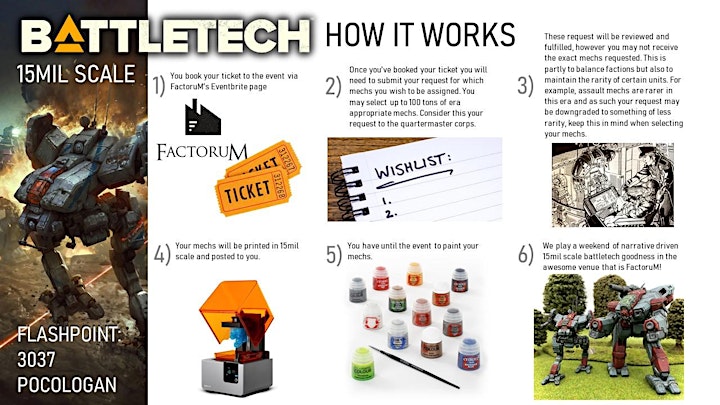 The year is 3037, the fourth succession war is over and two of the great houses have merged to form the Federated Commonwealth.
Taking this opportunity of relative peace, a research and development team has been setup in secret on the outlying world of Minerva in the Pocologan system, located at the edge of Lyran space. Although in it's early stages, the work could provide a boon to life in the Inner Sphere for all.
The mechwarriors hired to guard the facilities are not privy to the nature of the work only that it is referred to as 'Clarion'. The pay is good and the work is non existent. Guard duty on a back water, easy money. This however is about to change.
Independant mechwarriors and Solaris jocks have been hired from across the Inner Sphere and formed into an adhoc unit by a client going by the name of ' Seren '. Their mission is to raid Pocologan and put an end to whatever research is being undertaken.
The ticket is for a 2 day event that will be a narrative system with effects carrying over from engagement to engagement. As part of your ticket you will be provided with 100 tons of era appropriate mechs.
The player pack for the event is here.
The event is being held at FactoruM.
If you would like to know more about FactoruM and places to stay in the local area click on this link to see our location guide.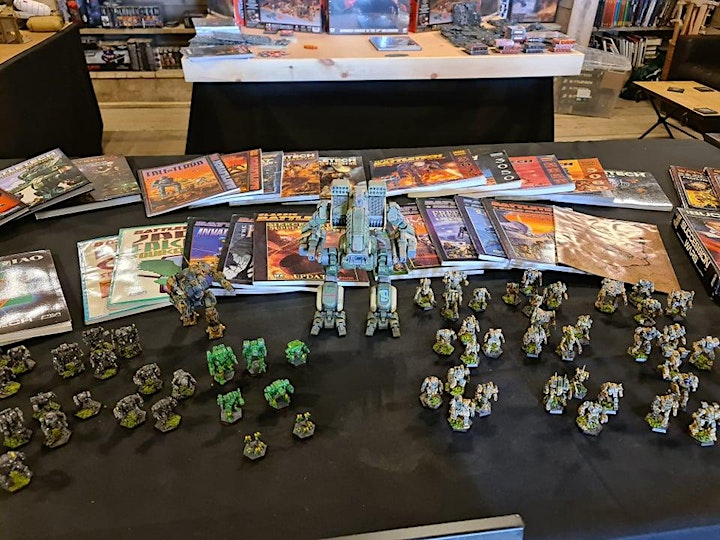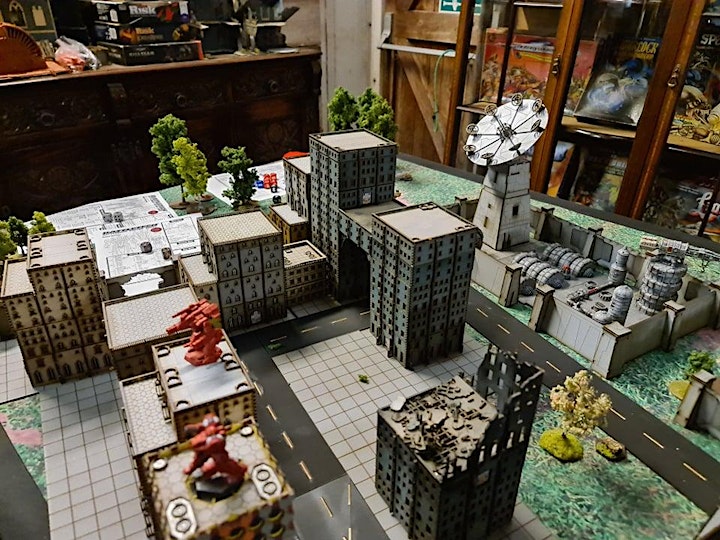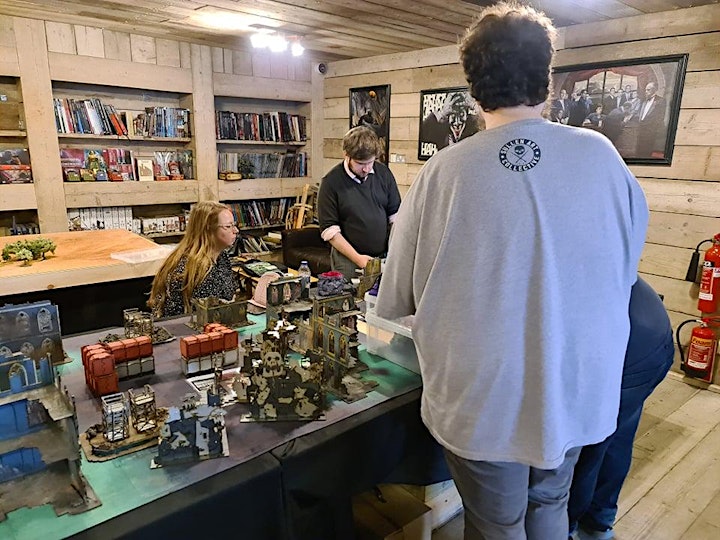 Organiser of Flashpoint: 3037 Pocologan (Classic Battletech Event)