Location
Mövenpick Hotel Amsterdam City Centre
11 Piet Heinkade
1019 BR Amsterdam
Netherlands
Description
We are proud to announce more details about the seminar programme for the FLEMION™ Seminar Amsterdam 2018. It is going to be a full programme so we encourage you to book your stay at the Mövenpick Hotel Amsterdam City Centre as soon as you've registered to make sure you don't miss a thing!
Limited offer: Register now & Book your Room at the Mövenpick Hotel Amsterdam City Centre
We have teamed up with the Mövenpick Hotel Amsterdam City Centre to offer you rooms at the special event rate of €199 per night. The number of rooms is limited and the offer ends on 1 September 2018 so after you have registered for the event make sure you book your room at the hotel. Simply click on the link: Flemion™ Amsterdam Seminar 2018 which takes you to the Mövenpick website where you can follow the steps to book your room.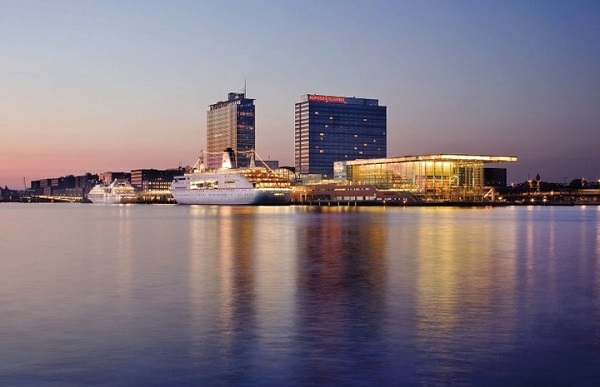 Introducing the New FLEMION™ F-9010
A highlight of the FLEMION™ Seminar Amsterdam 2018 will be the introduction of AGC's latest innovative membrane for the chlor-alkali market. After years of development and testing under real conditions, AGC is extremely proud to launch its latest innovation, F-9010.
F-9010 will give users significant cost-performance benefits. The launch of this brand new membrane follows on from the proven track record performance of AGC's F-8080.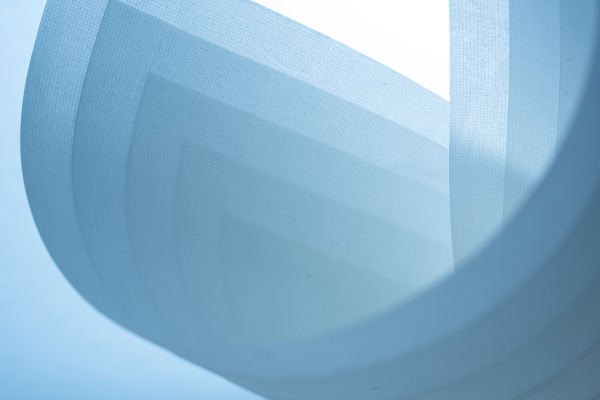 Confirmed Presentations
Our team of AGC experts will cover the following topics:
Introduction of AGC Chemicals and the FORBLUE

™

Brand
Introduction of the New Generation Membrane F-9010
Review of the FLEMION

™

F-8080 Series
Characteristics of FLEMION

™

Membranes
Operation and Handling of FLEMION

™

Introduction of AGC's Chlor Alkali Business
Effect of Impurities
FLEMION

™

Tech Service
Introduction of FORBLUE

™

S-Series Membranes
Introduction of SELEMION

™

Membranes
Zero Gap Electrolysers and the Development of Membranes
We are also happy to announce the following presentations by our valued partners:
Operation of FLEMION

™

Membranes in tkUCE Electrolysers - ThyssenKrupp Uhde Chlorine Engineers GmbH
tkUCE's Latest Solutions for Services and Improvements in C/A Plants - ThyssenKrupp Uhde Chlorine Engineers GmbH
Experience with FLEMION™ Membranes in BICHLOR™ Electrolyser Technology - INEOS Technologies Limited
Energy Saving Solutions and Latest Development in Coatings Technology - De Nora Italy S.r.l.
Protection of Membranes and Electrodes by Reliable and Precise High-Speed Measurement and Automated Analysis of Single Cell Voltages with R2's EMOS - R2
New Advances in Brine Purification by New Chelating Resins - LANXESS Deutschland GmbH
The FUNDABAC® – an Essential Filter for the Chlor Alkali Industry - DrM, Dr. Mueller AG
High Purity Salt for Membrane Chloralkali Electrolysis – What Exactly Does it Mean? - Salt Partners Ltd.
Solutions for Chlorine Derivatives : Addressing Chlorine Issue - Nuberg Engineering Ltd.
Event Details
The event will start on Tuesday 23 October 2018 when registration opens at 15:00 hrs, followed by welcome drinks from 17:00 hrs onwards. On Wednesday the conference program starts at 9:00 hrs and ends at 17:00 hrs. In the evening we will show you the sights of Amsterdam and host a spectacular networking dinner. Thursday the conference programme starts at 9:00 hrs and ends with a small farewell reception to send you off around 16:00 hrs.
Dates: 24 & 25 October 2018
Time: 9:00 – 17:00 hrs
Location: Mövenpick Hotel Amsterdam City Centre, Amsterdam
What: Inspirational & educational sessions, networking with FLEMION™, AGC Group, partners and customers.
Don't miss this great opportunity to learn about our newest, most innovative membrane yet!
We look forward to welcoming you.
The AGC Chemicals Europe team