Business Meets Pleasure: The corporate hangout of the year is happening this November. Supercharging your career & business just got easier!
About this event
Be a part of the Flex 'n' Learn hangout where skill up, network and chill is set to happen on a whole new level.
Unlock two days of knowledge and fun in a space away from your comfort zone. Get all you need to stand out in your industry and grow your network for the future you desire. With an interesting lineup of speakers and fun activities, this event promises to be all you need and more.
Come meet strategic captains of industry and the finest minds in the entrepreneurial space in a laid-back environment. With a chance to lodge, learn and play nonstop, Betaworka's first-of-its-kind Experiential Retreat gives you room to create memorable moments and change your professional trajectory without stress.
With a focus on helping participants climb the highest rungs of corporate and business ladder in the changing world of work, the theme for this year's edition is "Moving to Mastery: Journey from Within".
The speakers include Real Estate Magnate, Olawale Ayilara, Serial Investor, Olumide Soyombo, Solar Energy Entrepreneur, Rere Obaisi, the Chief Commercial Officer of Mixta Africa, Rolake Akinkugbe-Filani, and Bayo Adedeji CEO of Wakanow, among others.
So if you are a business owner, middle manager, senior executive or an aspiring leader in your industry, this is the place to be. Book your space asap!
Visit https://paystack.com/pay/flexone to register to attend Day 1 sessions
Register to share a room - https://paystack.com/pay/flexone
Register for the full event uninterrupted - https://paystack.com/pay/flexnlearn
Connect with potential employers, senior HR executives and potential business partners at the cocktail event and an afterparty with a mystery guest in attendance.
Talk about building your future while having the fun of a lifetime!
If you are a corporate organization with a vision to get your brand in front of industry players, partnership and sponsorship opportunities are available. Just call us on 07031082921 or send us an email via hello@betaworka.com.
To be a part of the Flex n Learn Retreat as a participant and enjoy the early bird offer, click here - https://linktr.ee/flexnlearn.
See you!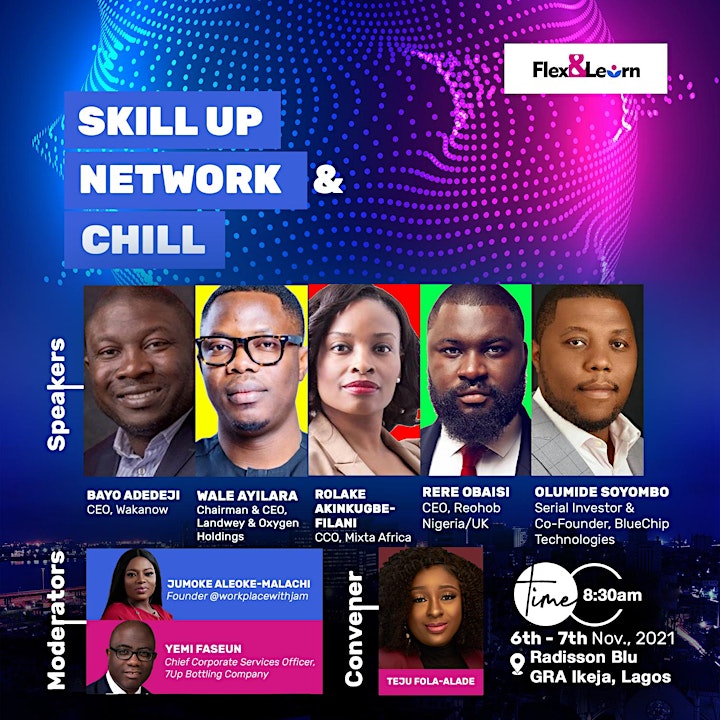 Organizer of Flex 'n' Learn Retreat for Founders & Corporate Executives (PAID EVENT)
Betaworka is committed to the development of individuals and organizations to enable them reach their highest potential in life and improve their performance. We are strategically positioned to develop capabilities of individuals and organizations through customized training activities to be able to improve the lives of people, equipping them with the essential skills relevant to today's corporate sector. We are therefore an agent of change for improving performance among young graduates and experienced professionals in Nigeria.
WHAT WE DO

We are a fully registered career & training development company and offer creative and innovative professional development services to individuals, employees, government and organizations that would impact lives positively. We advocate a participatory approach to training - harnessing people's energy and creativity to achieve results. We have partnered with leading oil & gas firms, digital agencies, academic institutions and SMEs to carry out quality training for senior management and junior employees. Our unique learning sessions are workshop-based; composed of interactive exercises, role-play and dynamic group work and presentations. Our speakers and facilitators are industry experts and qualified professionals with vast industry experience and a learner-centered approach to facilitation.