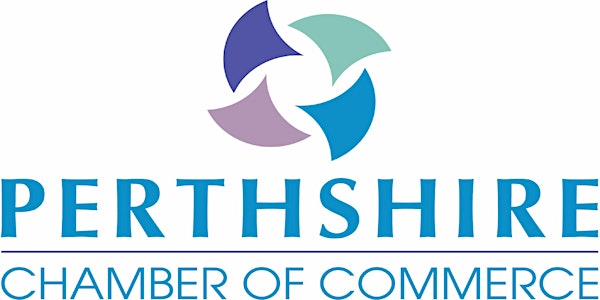 Flexible Workforce Development Fund for SMEs / Modern Apprenticeships
Upskill your workforce and take advantage of the Flexible Workforce Development Fund.
About this event
Join us in this information session to learn about the Flexible Workforce Development Fund and how it can benefit your business and staff plus Modern Apprenticeships.
Have you heard about the Flexible Workforce Development Fund for SMEs?
Would you like to upskill your current workforce?
For the second year running the Scottish Funding Council are providing funding for courses at Scotland's colleges for up to £5k per SME.
Want to find out more?
Heather Boag, Business Link Manager at Perth College UHI will be presenting this session. She will be joined by Sarah-Jane Urquhart who is going to talk about Modern Apprenticeships.
A Modern apprenticeship is a job which lets you earn a wage and gain an industry-recognised qualification.
Modern Apprenticeships are available in over 70 frameworks – from Healthcare and Financial services to Engineering & Construction to Hospitality.
Modern Apprenticeships are developed by Sector Skills Councils, in consultation with industry experts. This means that MA's can build valuable work experience from day one and gain an accredited qualification which is recognised by industry. They'll develop skills and expertise for their current and future jobs.
Perth College UHI offer a range of Vocational Qualifications and Modern Apprentice frameworks for levels 2-3-4 within – Hospitality, Hairdressing, Engineering, Social Services and Healthcare, Automotive, Business Administration, Electrical Engineering, Children and Young People and Construction.
Book your place now for what is sure to be a useful and informative session on Thursday, 9th of December at 10.30am. There will be time at the end of the presentations for you to ask questions and for Heather and Sarah-Jane to provide advice on who is eligible, what is available, and how to apply.

Organiser of Flexible Workforce Development Fund for SMEs / Modern Apprenticeships
Welcome to the home of Perthshire Chamber of Commerce
Perthshire Chamber of Commerce is one of the country's most active and effective business membership organisations. 
Part of a global network and connected to key regional and national decision-makers, we are the voice of local business. Whatever your size, sector or location, we can provide you with the contacts, advice and insight to help your business grow and succeed.

From start-up businesses to established ventures, companies based in a city or rural location, local self-employed traders or major players trading internationally, we know business inside out. We're also helping bring business and education closer together so the workforce of tomorrow has the skills you need.

We offer a successful programme of social and corporate events to network, share best practice, and access training and support services. Find out how we can make a difference for your business.