Description
The FLEXIFINISH project aims to transform the automation of post processing additive manufacturing (AM) metallic components into a mainstream industrial process.
On 18th June, you will have the opportunity to see the results of our work and hear what we have achieved in this ground breaking project.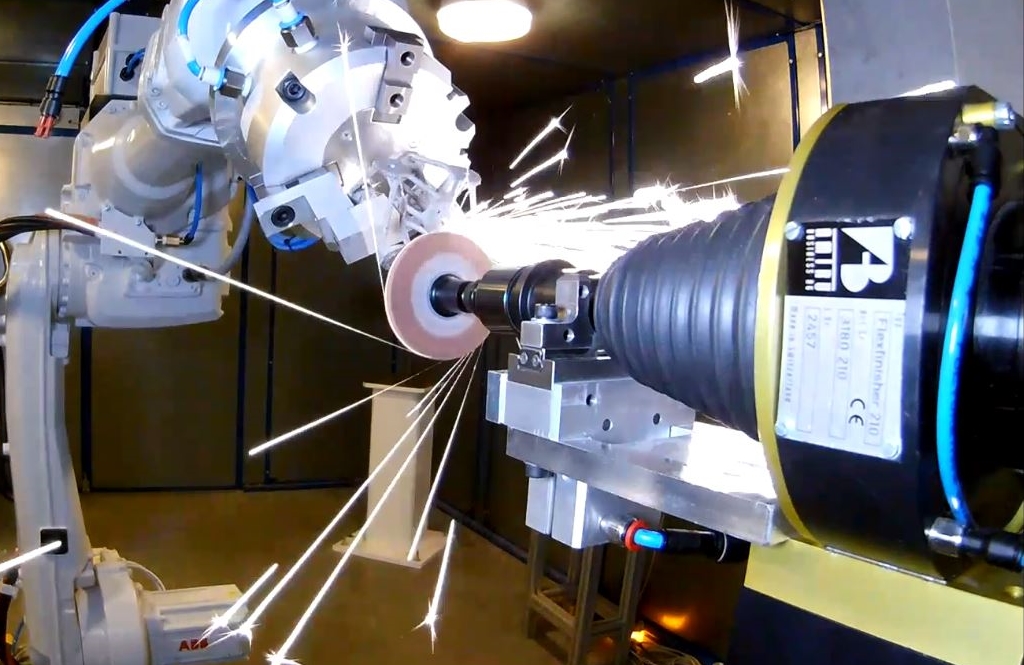 The FLEXIFINISH project partners have been working to provide an automated, flexible, precise and comprehensive finishing solution for complex external surfaces of metal AM components.
The project has discovered a range of benefits for use in high-tech sectors such as aerospace and medical, amongst them:
Significant potential for reduction in time and labour costs for post-processing AM components
Improvement to quality by ensuring surface finish is right every time with in-process monitoring
Reduction in scrap and improvement to consistency through automation of manual AM finishing processes

Mitigation of health and safety risks association wth manual post-processing
So how did we get on? Join us on 18th June at the Flexifinish Project event to find out.
As well as presentations given by the experts in the project, there will also be poster sessions and table top displays, where you can meet the FLEXIFINISH consortium members to find out more about the project, and the potential opportunities for future collaboration. There will also be presentations focussing on industrial requirements, automating post-processing, future developments, and research funding streams and opportunities.
Agenda
08:30 Registration

09:00 Opening, welcome and an overview of the agenda for the day

09:30 Challenges in post-processing for AM in industry

10.15 Coffee break

10.45 Challenges in post-processing for AM in industry

11.30 Automated post-processing - FlexiFinish

12.30 Lunch

13.30 Future of post-processing for AM

14.00 Automation in post-processing

14.30 Challenges for precision in AM

15.00 Coffee break

15.30 Business case & moving forward

16.00 Technical panels: Customer view & technical view

16.45 Innovate UK funding opportunities

17:00 Close

FlexiFinish consortium partners: