Description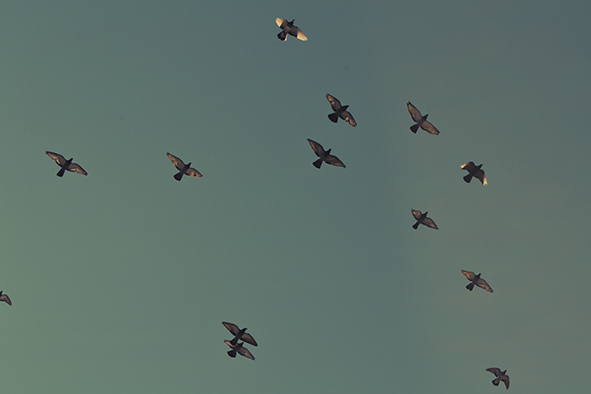 Overview
The world premiere of a play following RSPB founder and Didsbury resident Emily Williamson. As a woman in the 1890s, it wasn't a path she was expected to follow, so how did she overcome derision and social expectations to create a national organisation, the largest of its kind in Europe? Written and directed by Nicola Schofield.
About Event
Didsbury Arts Festival will be presenting the world premiere of a play by Nicola Schofield on the Royal Society of the Protection of Birds (RSPB) founder Emily Williamson. Emily founded what would become the RSPB from her home in Didsbury in 1889 where it began life as the Plumage League. Emily was horrified by the way in which birds were being culled, sometimes in their thousands, for the sake of fashion. Despite opposition from Victorian Ornithology the Plumage League soon gained national recognition. When Emily's group merged with a Croydon based group based on similar ethics in 1891, they saw the movement expand to 20,000 members by 1899 and become a member of the Royal Charter in 1904. The play will give an insight into this remarkable woman and will be staged in locations around her actual home in Didsbury where this story first took flight. The play however does not seek to be an expositional work that expresses facts but rather recognize what an interesting woman Emily was. Why did she decide to pursue this path? What opposition did she face as a woman? How did it impact on her marriage? Robert's unmarried sister lived with the couple and they did not have children at a time when that was expected of women - you could argue it still is.
The play will have its world premiere on 24th June 2017 at Didsbury Arts Festival and will be staged at The Parsonage in Didsbury, around the area Emily and Robert lived, The Croft, based in Fletcher Moss park. It will be a two hander between Emily Williamson and her husband Robert, played by Zoe Mills and Chris Hollinson.
Show runs for 45 minutes without interval.
About the Artist
Nicola Schofield is an award-winning playwright and TV writer who has won the Bruntwood Award and had her work staged at venues including Royal Exchange Theatre, The Lowry, The Octagon Theatre Bolton, Arcola Theatre and Paines Plough Roundabout.
Written and Directed by Nicola Schofield. Performed by Zoe Mills and Chris Hollinshead.
Didsbury Arts Festival has commissioned this work as part of its 2017 festival for which the theme is 'Roots'celebrating Didsbury's rich history, creativity and cultural diversity. This work will be one of 6 new works commissioned for the festival on this theme. The play will allow the audience to connect with real places and characters from the village's history, who have had a significant impact on the identity and development of the place. The festival has strategically targeted new theatre work due to the recognised demand from our audience though our 2015 audience survey. Project Partners and participants will include Didsbury Parsonage Trust and the RSPB who will provide an information stand and family activities.