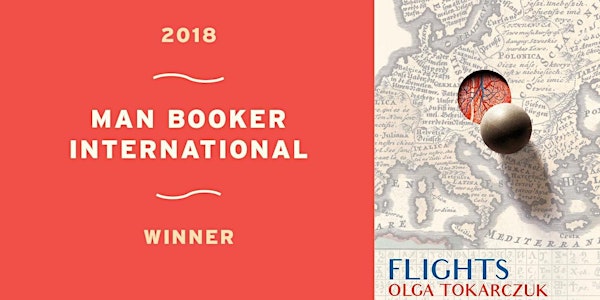 Flights, by Olga Tokarczuk - Stroud Radical Reading Group discussion
Our Summer Fiction reading for 2020 is Flights by Olga Tokarczuk, winner of the Man Booker International prize
About this event
Stroud Radical Reading Group meets once a month - currently online. We tend to focus on non-fiction books, but in August read a fiction title for summer.
A member of our group, Dawid Majer, has selected Tokarczuk's book Flights for us to read - and will introduce it. The book was originally published in Polish in 2007 - and, in English translation by Jennifer Croft, won the Man Booker International prize in 2018. For a brief introduction, this article covers Tokarczuk's work (including that she also won the Nobel prize in literature last year, 2019).
Another article covers Flights specifically, summarising: "In Flights, she meditates on travel and human anatomy, moving between stories including the Dutch anatomist who discovered the Achilles tendon when dissecting his own amputated leg, and the tale of Chopin's heart as his sister transported it from Paris to Warsaw".
Stroud Radical Reading Group events are free to attend (registration is also free, it enables us to prevent any 'trolling' of calls, and reminders).
Please contact us about any accessibility requirements: stroudrrg@gmail.com.
We aim to make the sessions a welcoming space for anyone interested in the topics. You do not need to have a university education or have ever been to a reading group before, and we even welcome people who have not read the text but would like to listen to the discussion. Please contact us if you have any questions or would like to know more about how the sessions are run. If you are on Facebook, please also join our Facebook group.