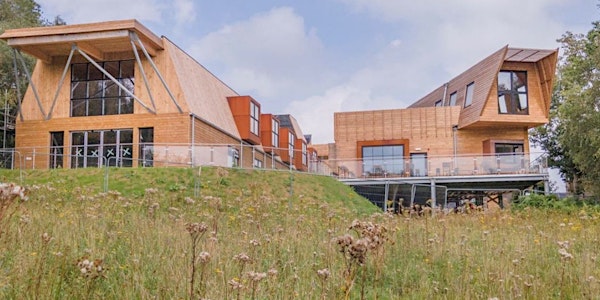 Flimwell Park architectural visit
Location
Flimwell Park
Hawkhurst Road
Flimwell
TN5 7FJ
United Kingdom
Join us on the Flimwell Park architectural visit – 16.00 October 29th 2021
About this event
Fourth Door's Annular Glade has organised an architectural and building visit to Flimwell Park, the new eco-development in Flimwell. Architect Steve Johnson (the Architecture Ensemble) will lead the building visit.
@ 16.00 October 29th 2021
Followed by an evening meal at Flimwell Park's new Birchwood restaurant (dependent on numbers.) Further details to follow.
Tickets are limited to 40 places. Donation - Pay what you feel you can.
For further information contact Fourth Door -
editorial@fourthdoor.org or 01273 473501
www.fourthdoor.org