Description
The Friends of Great Rollright Primary School have organised an evening of stand-up comedy as a fundraiser. The event will be held at OVER NORTON VILLAGE HALL.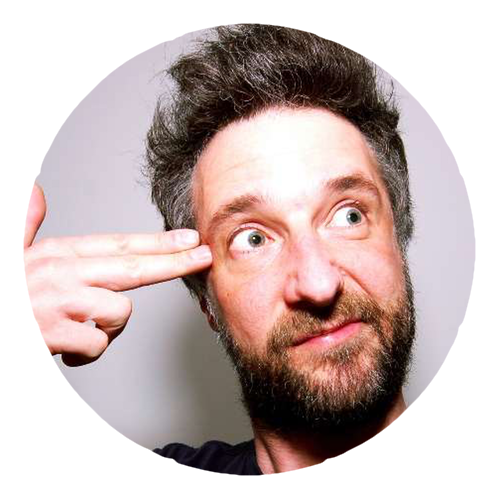 Headlining the gig is veteran stand-up, Duncan Oakley who has been a musician since the age of six and has performed on the UK comedy circuit since 1999. A regular at the Edinburgh Fringe Festival he also appears on BBC Radio 4 and headlines many summer festivals as well as starring in Beat24's feature film 'Frontman' and short film 'Read Between the Signs.' Duncan was voted "English Comedian of the Year" in 2015 and scooped the title, "Midlands Comedian of the Year 2016."
"Oakley certainly has the gift of the gag and the sharp mind to go with new comedic opportunities when they present themselves on the night." The Reviews Hub

Duncan will be supported by El Baldinhio, Stephanie Laing and Paul T Eyres.
El Baldiniho is a funny, "larger than life" (i.e overweight) comedy magician performing throughout the UK to a vast range of audiences.One of the most versatile newer acts on the circuit, his brand of magic comedy and mind-reading always hits the spot.

"A fun filled sold-out success" Canterbury International Festival
" A class act" Complete Comedy
Stephanie Laing is best described as goofy and peculiar. Her material is a mix of silliness, filth and unusual observations, underpinned by a disarming honesty which makes her seem charmingly vulnerable.
'Gloriously silly … wonderfully unpretentious' BroadwayBaby.com

Paul T Eyres has a very energetic, highly interactive and yet slightly surreal brand of humour is starting to create a real buzz around the comedy circuit. Paul appears on BBC3 and has written comedy for BBC and Channel 4, has won awards as a writer-director, and has a weekly podcast in which he and other comedians cover everything from sport to self-improvement.
"Fantastic. I was laughing every 15 seconds" Steve Jamieson
Tickets for the event are £15 and are available online (for a booking fee) here, or from www.flockcomedy.com or in person (no boking fee) from the school office or from one of the PTA, any queries to Martene Midwood.