Description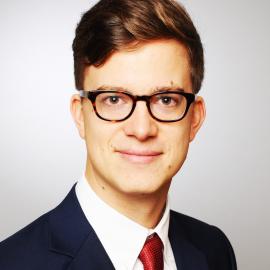 On Monday 10 December, Glasgow Caledonian University's London Campus will welcome Florian Rutsch from Ashoka U on to caampus for an introduction to social entrepreneurship.
Ashoka launched the field of social entrepreneurship in the early 80s and its Fellowship is the largest network of leading social entrepreneurs worldwide. Ashoka identifies and accelerates social innovation in over 90 countries, whether in social entrepreneurship, education or business – ultimately building an Everyone A Changemaker world where everyone is equipped and inclined to live for the common good.
Florian manages Ashoka's community of Fellows in the UK and is co-initiating Ashoka's European Fellowship program. He holds degrees in international economics and social entrepreneurship, studying in the Netherlands, US, UK, and Kenya. Among others, he worked as a social impact consultant on strategy, organisation, and communication across industries. He is also the co-founder of a mobile healthcare solution honoured by the Clinton family, the education network Our Future World aimed at empowering the aspirations of children, and its #TweetADream campaign which reached 25k young people in over 35 countries.
Join this talk for an introduction to social entrepreneurship and how it is shaping our lives and markets around the world through a system change approach, as well as the growing importance of changemaking skills and how you can be a changemaker anywhere you go. We will cover several examples of social entrepreneurs, look at their social change strategies, Ashoka's role in the field, and have time for discussion as well.
Room 3.2 @5pm. All GCU students are welcome to attend this event.